Don't go outside. People always act like going outside is healthy, but those people don't understand July in Oklahoma. It's so hot.
Studio audience: How hot is it?!
Whoa. It's so hot I didn't even realize there were other people here. Maybe it's time to visit one of these spots for a cool treat.
By Greg Elwell
Photos Emmy Verdin and Erick Perry
Huey's Shave Ice
Mobile
405-250-0234
Gillette doesn't have anything on Huey's, makers of some of Oklahoma City's finest shave ice. Using a big block of frozen water, Huey's shaves the ice layer by layer to create an almost snowlike consistency. You could have it plain — aka an Amish sno-cone — but these are best served with a mix of fruit flavors, like strawberry, orange and banana in the Banana Keet. Add some sweet cream for a really unique treat.
Erick Perry
Ice Cream at Belle Kitchen in Oklahoma City, July 11, 2016.
Belle Kitchen
7509 N. May Ave.
405-430-5484
The pastries at Belle Kitchen get the lion's share of the attention, and with good reason. But even if this little bakery didn't churn out unique and delicious doughnuts and macarons, it would still be a favorite summer stop for house-made ice cream. The usual suspects are wonderful, but the olive oil ice cream is a surprising delight. Need your own custom flavor? The restaurant can work with you on special orders.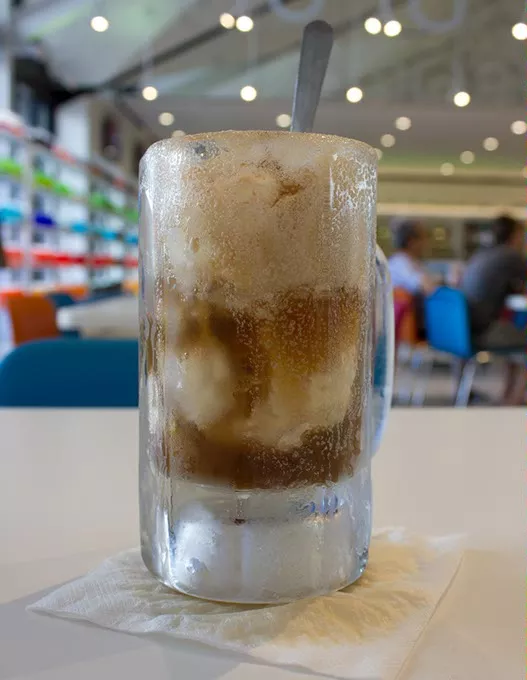 Erick Perry
Root Beer Float, Pop's in Nichols Hills, July 11, 2016.
Pops
6447 Avondale Drive
405-446-8767
Root beer and ice cream are so good together it borders on suspicious. What are they trying to hide? Nobody gets along as well as those two without some deep, dark secret binding them. Did root beer witness ice cream commit murder? Does ice cream hold a dossier proving root beer is in the Illuminati? And how did frosted mug get caught up in this scandal? Find out for yourself at Pops.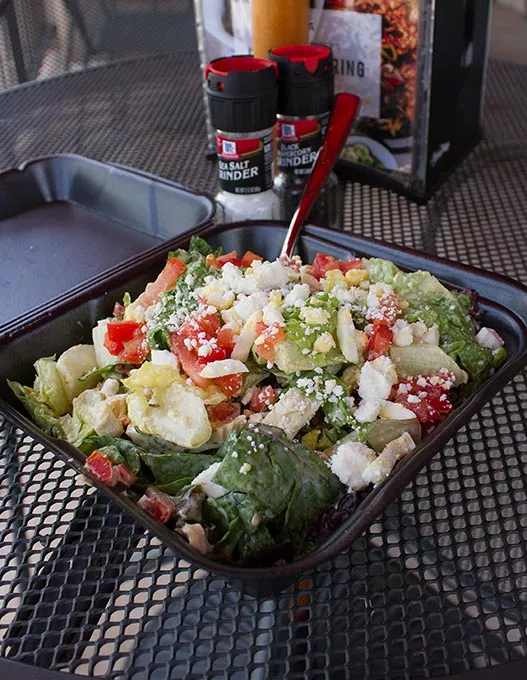 Cafe 7 Pastaria and Delicatessen
14101 N. May Ave.
405-748-3354
Salads — they're no longer considered torture under the Geneva Conventions. As such, local restaurants make some truly tasty piles of greens. At Cafe 7, you can choose from pizzas, pastas and sandwiches or go fork-deep in its signature salad of romaine lettuce and field greens tossed with cranberries, apples, balsamic vinaigrette, toasted walnuts and bacon and topped with sliced chicken breast.
Emmy Verdin
Cafe Oasis serves Thai Tea chilled over ice on Tuesday, July 12, 2016 in Oklahoma City.
Cafe Oasis
1135 NW 25th St.
405-528-5700
Boba tea, also called bubble tea, is a treat no matter what the weather. There's nothing quite so addictive as slurping a fruity smoothie or slush through a giant straw at Cafe Oasis and sucking a big ball of tapioca into your mouth. The mildly sweet "bubbles" are chewy bits of happiness. Unfortunately, there's a dark side to boba tea — when the tapioca is gone, you'll have to get in line for another cup.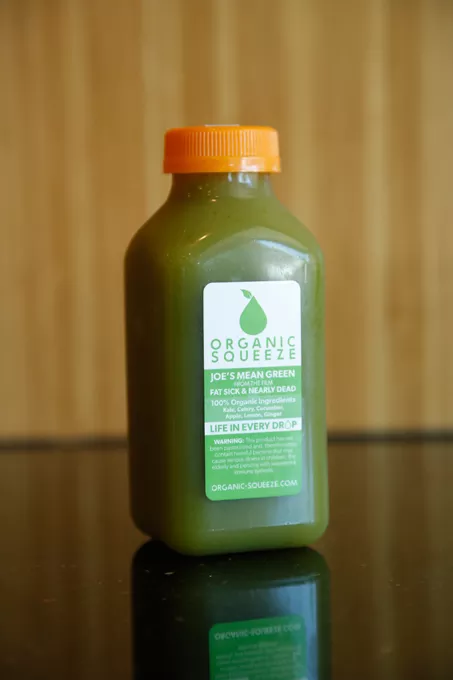 Organic Squeeze
1325 N. Walker Ave.
405-796-7793
If you're hot and you're healthy, then you probably already know about Organic Squeeze. Though it's most known for fresh-squeezed juices, this eatery also makes a dynamite smoothie full of ingredients that add pep to your step. A favorite is Tropical C, which is packed with strawberries, pineapple, orange and apple juices and a touch of Himalayan salt to bring it all together.
Emmy Verdin
District House Cold Brew is served over ice on Monday, July 11, 2016 in Oklahoma City.
District House
1755 NW 16th St.
405-633-1775
People feel sleepy, even in the summer. But when they wake up sweating, the last thing anyone wants is a piping-hot cup of bean juice (pictured, front). That's why District House's serves cold brew, a chilly blast of slow-steeped caffeine with the ideal mix of chilly beverage and energy jolt. Mix it with cream and simple syrup or drink it straight — either way, you'll be bright-eyed and bushy-tailed the rest of the day.