There is always a lot of activity around Memorial Road, which has been bolstered with the nearby addition of the Chisholm Creek development, allowing folks in the north metro area the opportunity to visit some of the city's best without venturing too far south. Check out Chisholm Creek and a few new additions in the surrounding area.
By Jacob Threadgill | Photos by Jacob Threadgill and provided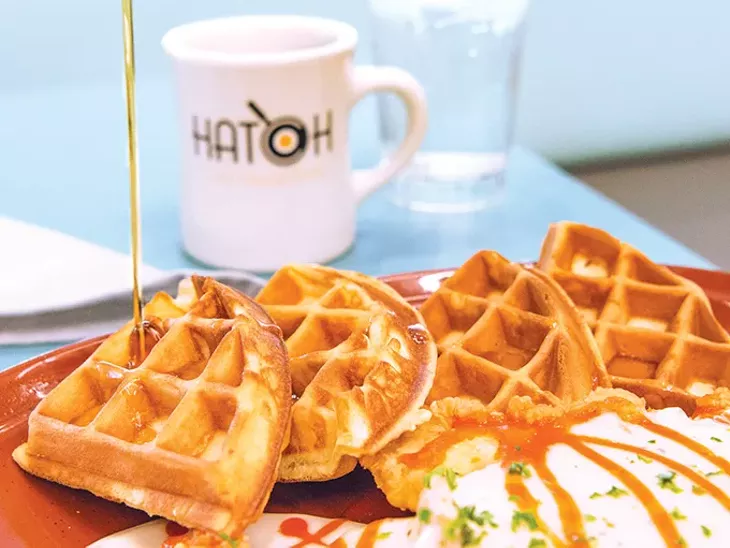 Hatch
13230 Pawnee Drive, Suite 112
hatchearlymoodfood.com
405-286-2974
Hatch has been a breakout success since opening in Automobile Alley in 2016, and it earned Food Network's recognition as having the best pancakes in the state earlier this year. The opening of the second location in Chisholm Creek hasn't exactly alleviated the wait at either spot, but it does mean more pancakes, and that's a win for everyone.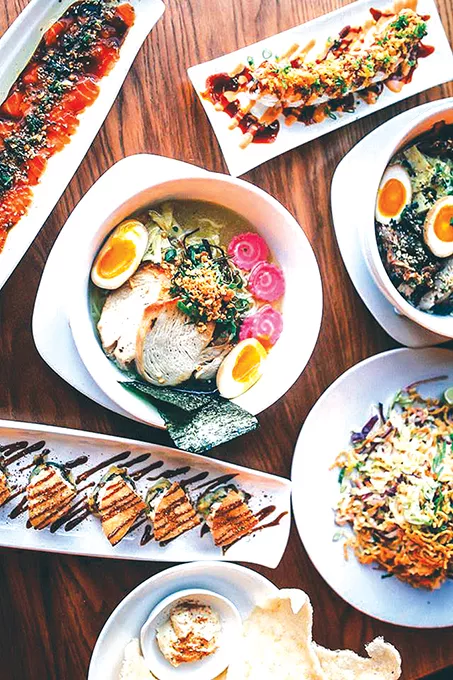 Yokozuna
13230 Pawnee Drive, Suite 100
yokozunasushi.com
405-500-1020
After finding success with the Asian fusion concept in Tulsa, McNellie's Restaurant Group brought the restaurant to anchor Chisholm Creek as one of its first tenants. The menu spans all types of sushi — including poke salads — ramen and Chinese- and Thai-inspired rice and noodle dishes. The tempura-fried Hot Mess roll features chipotle cream cheese, jalapeño, spicy tuna and crab.
Republic Gastropub
13230 Pawnee Drive, Suite 115
republicgastropub.com
405-607-5900
Republic has reinvented traditional pub food with their take on fish and chips that features a fried caper tarter sauce or its namesake burger with smoked bacon relish, both blue and Gruyere chesses and arugula. Its version of the classic Scotch egg takes the sausage-wrapped and deep-fried egg and adds a spicy aioli and side salad to alleviate the fried guilt.
All About Pho
3000 W. Memorial Road
allaboutpho.com
405-285-9012
Despite its name, there is actually quite a lot on the menu that isn't pho, although the soup certainly deserves top billing. The menu also features a healthy selection of Vietnamese-style proteins, including shrimp, mussels, scallops, beef, pork, chicken, duck and eight different vegetarian dishes. You also have the chance to choose a protein to pair with 12 sauces under the "house creations" section of the menu.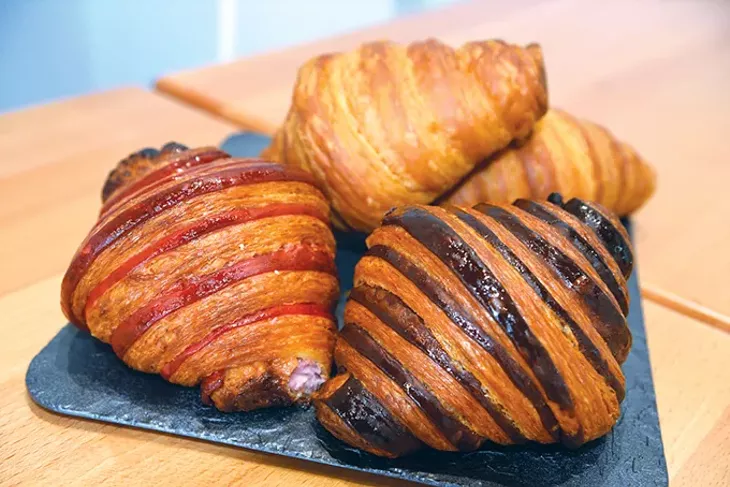 Ganache Patisserie
13230 Pawnee Drive, Suite 114
ganacheokc.com
405-286-4068
A love story that started in Argentina by way of Italy and France is Oklahoma City's gain. Owners and husband-and-wife duo Matti Ruggi and Laura Szyld bring their European training to Chisholm Creek for the city's most delectable desserts. The cheesecake is encased in a layer of mousse, and the croissants are worthy of museum gallery space and taste as good as they look.
Humble Donut Co.
5900 W. Memorial Road
humbledonuts.com
405-470-4402
Just when you thought the frozen yogurt craze was in the rearview mirror, Oklahoma City-based chain Orange Leaf has diversified its offerings by adding mini doughnuts and coffee from Oklahoma City's own EÔTÉ. You can get the delectable vanilla cake doughnuts topped with a variety of toppings that include five classic and 15 specialty flavors.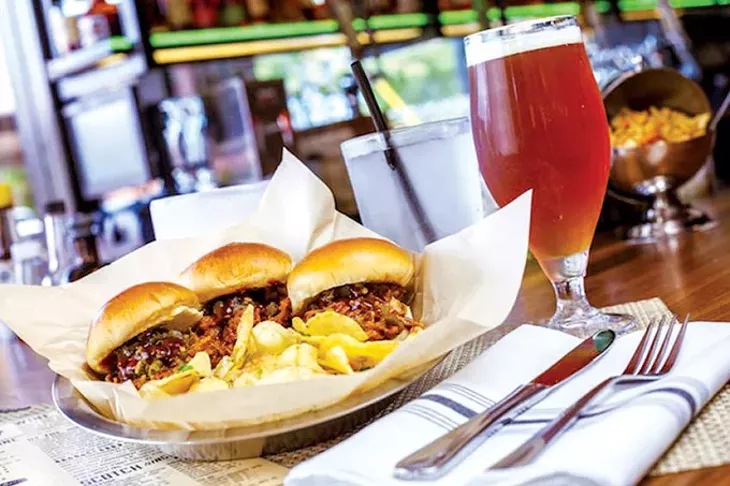 Sidecar Barley & Wine Bar
13230 Pawnee Drive, Suite 200
sidecarbarleyandwine.com
405-286-9307
In addition to craft cocktails that can be enjoyed on a very nice rooftop bar, Sidecar also offers some solid small plates that will soak up the alcohol but not make you so full that you can't get another drink. The pulled pork sliders, honey chicken pita and chipotle pesto hummus pair well with Sidecar's drink menu, which is three times the size of its food menu.