The classic American chocolate chip cookie was invented at Toll House Inn in Massachusetts by chefs Ruth Graves Wakefield and Sue Brides in 1938. Today (May 15) is National Chocolate Chip Cookie Day. It can be a treat for everyone; our list includes gluten-free and vegan alternatives.
By Jacob Threadgill with photos file and provided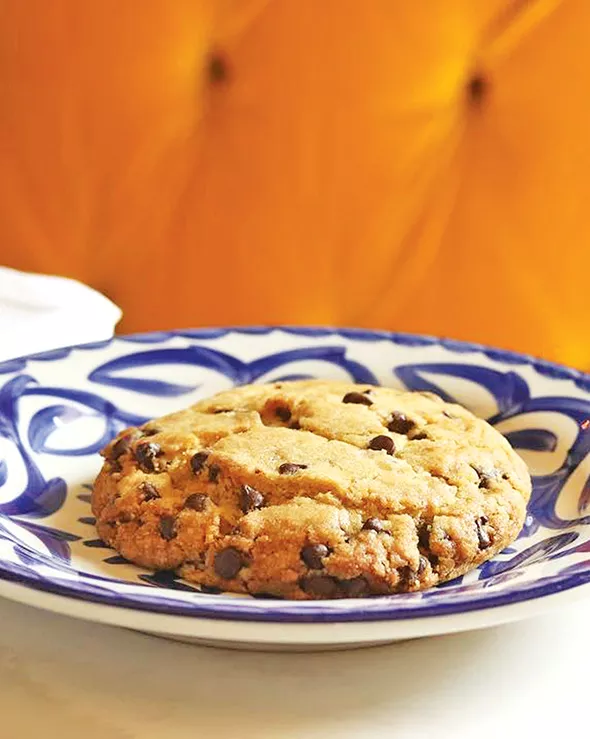 The Hall's Pizza Kitchen
1004 N. Hudson Ave., Suite 106
thehallskitchen.com | 405-600-1991
The same wood-fired oven that bakes Hall's yeasty pizza crust to a perfectly blistered color bakes its sweet treats earlier in the day at a lower temperature as it warms up. You can get the regular indulgent chocolate chip cookie or one that is so good you would not know that it is vegan.


Cafe 501
501 S. Boulevard, Edmond
hrgok.com/cafe-501-edmond | 405-359-1501
Is there a worse sin than biting into what you think is a delicious oatmeal chocolate chip cookie only to discover that the chips are, in fact, raisins masquerading as chocolate? Fear not at Cafe 501, where the oatmeal chocolate chip is the preferred option. Of course, you can also get the regular cookie and pursue some of the other options at the top-notch bakery counter.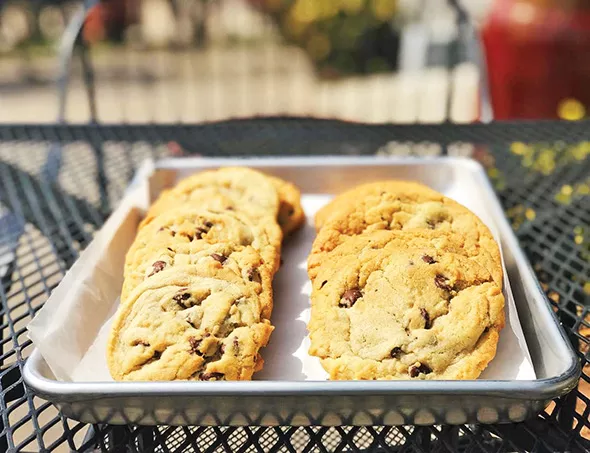 Cuppies & Joe
727 NW 23rd St.
cuppiesandjoe.com | 405-528-2122
Despite its name, the bakery at Cuppies & Joe is much more than just cupcakes. Bite into a delicious and indulgent chocolate chip cookie while enjoying a coffee drink on the porch. If you want something more than the classic, be on the lookout for chocolate, chocolate chip and white chocolate Craisin oatmeal cookies.
Green Goodies
5840 N. Classen Blvd.
greengoodiesokc.com | 405-842-2288
This Classen Curve bakery has the most ways to enjoy the classic chocolate chip cookie. You can get a huge chocolate chip cookie cake that can also be vegan, gluten-free or both. You get those same options for a regular cookie and as a cookie sandwich, but be aware that the cookie sandwiches are not available every day.


Crimson & Whipped Cream
331 White St., Norman
crimsonbakery.com | 405-307-8990
This Norman spot for sweet treats leans into its name by offering cream-filled whoopie pies, which are occasionally made with chocolate chip cookies, but its offerings of the American classic are varied. You can get oatmeal chocolate and vegan chocolate chips with a side of plant-based milk to satisfy your craving.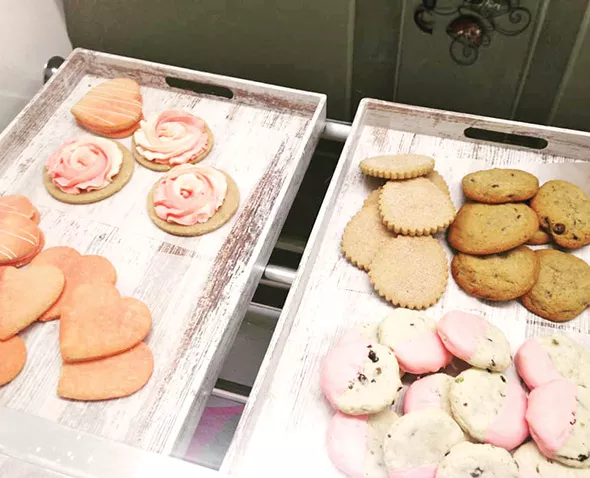 La Confection
213A SW 25th St.
laconfectionokc.com | 405-212-2727
This European-style bakery in Capitol Hill has a rotating menu of sweet treats like cookies, brioche, cheesecakes, cupcakes, muffins, scones and macarons. It offers the classic chocolate chip a few times a week. Be sure to give them a call or check social media to see daily offerings in which the classic is next to salted caramel, cherry pistachio or strawberry cheesecake cookies.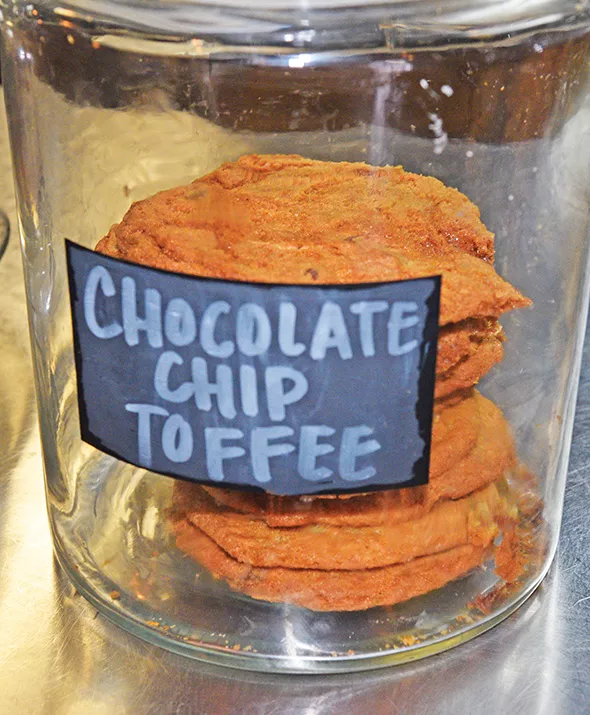 Higher Grounds Coffee Shoppe & Bakery
5814 NW 63rd St., Warr Acres
highergroundsokc.com | 405-603-6999
Higher Grounds uses its proceeds to fund faith-based community efforts, which is good to know because its bakery is so good you would think it might be sinful. The classic chocolate chip is always great, but you can also get something interesting like chocolate chip and toffee for extra crunch and buttery sweetness.