It's time for Christmas, and Santa shouldn't be the only one getting his fill on delicious cookies. Remember, cookies will keep you warm this winter.
By Jacob Threadgill with photos by Alexa Ace, Gazette/file and provided
Cafe Disco
629 W. Main Street, Suite 103
cafe-disco.com | 405-594-2496
This new Film Row coffee shop knows the perfect combination: colorful and flavorful macarons dunked in freshly brewed coffee. Owners Amanda and Spencer Sakurai combined their two passions for a great result. Cafe Disco offers 10 regular macaron flavors and rotates two season options.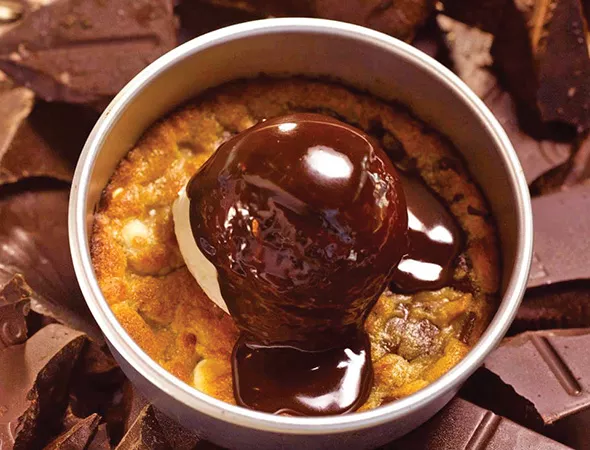 Upper Crust Wood Fired Pizza
5860 N. Classen Blvd.
ucpizza.com | 405-842-7743
What better than a cookie covered in ice cream and chocolate sauce? How about a freshly baked cookie the size of a personal pan pizza? Upper Crust fires up the cookies in the same oven used for pizza, and it's an indulgent treat big enough for an entire family (or one).
Belle Kitchen
7509 N. May Ave.
belle-kitchen.com | 405-430-5484
Whether it is the original location on May Avenue or the Deep Deuce store, Belle Kitchen will leave you satisfied with its sweet treats. You might know the bakery for its doughnuts, but Belle Kitchen's macarons were recently featured on Cooking Channel's Cheap Eats. You can get a single macaron for $1.50 or a dozen for $18.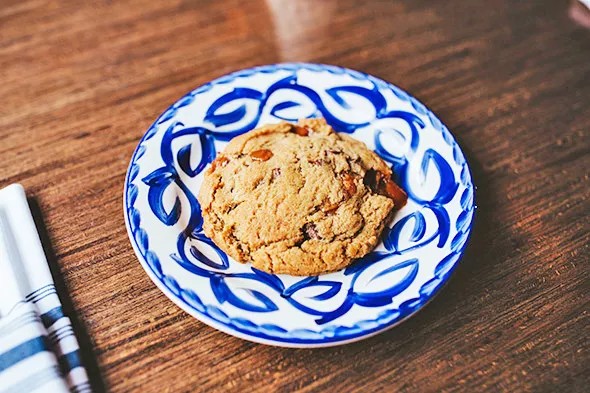 The Hall's Pizza Kitchen
1004 N. Hudson Ave., Suite 106

thehallskitchen.com | 405-600-1991
The large wood-burning pizza oven in the corner of this Midtown favorite does a lot more than blister and char pizza in short amounts of time. While the oven is heating up in the morning, the staff bakes sweet treats for the day, including mammoth cookies that are as delectable as the pizza.
Ganache Patisserie
13230 Pawnee Drive, Suite 114
ganacheokc.com | 405-286-4068
Husband-and-wife duo and European-trained pastry chefs Laura Szyld and Matt Ruggi have elevated Oklahoma City pastry expectations since opening their patisserie in Chisholm Creek earlier this year. Get filled up on macarons that are filled with ganache or try one of the many kinds of croissants that look nothing like the American version.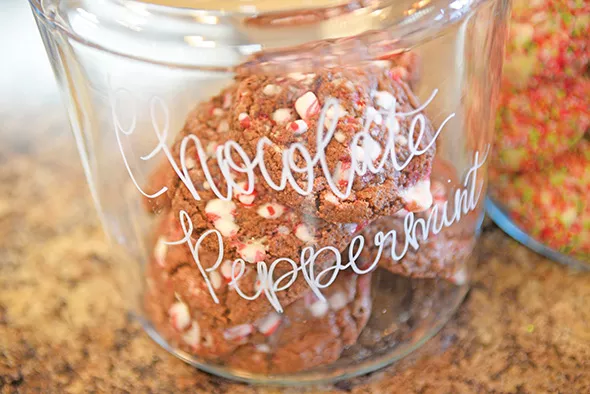 1 Smart Cookie
12100 N. Rockwell Ave, Suite 7

1smartcookie.com | 405-721-5959
You heard the phrase "hand caught in the cookie jar," but how often do you really get to pull a cookie out of a cookie jar? At 1 Smart Cookie, you can reach for seasonal flavors perfect for winter like chocolate peppermint, but there's a reason the store has been an OKC staple for over a decade — the cookies are good, and your hand won't get stuck.
Saturn Grill
6432 Avondale Drive, Nichols Hills

saturngrill.com | 405-843-7114
Saturn Grill has one of the most robust vegetarian and vegan-friendly menus in the city. Eating clean for lunch or dinner just means you've got more room for Saturn Grill's rotating menu of desserts that includes daily specials like pumpkin spice cookies that are perfect for fall and winter. The cookies are large and fluffy and will fill you up on your sweet tooth.