Fancy local pizza places get a lot of buzz—and rightfully so—but getting a large pizza that costs more than $20 isn't always an everyday option. This is a list of quality neighborhood pizzerias that have good service and large pizzas that cost less than $10.

Photos by Jacob Threadgill and provided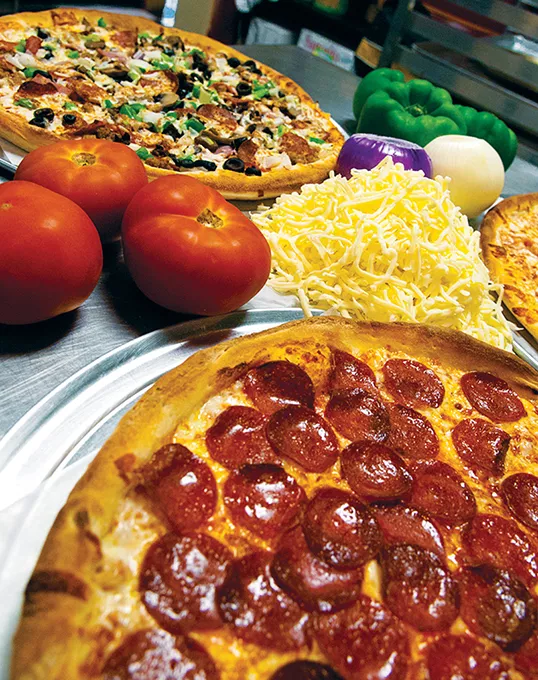 Eagle One Pizza
116 S. Western Ave.
eagleonepizza.com
405-415-1832
Eagle One isn't just one of the best pizzerias in south OKC, but one of the best in the whole city, recently being named a 2018 Best Of OKC finalist for best pizzeria in the metro area. Customers can order delivery, but earn savings by picking up in store. A large one-topping pie is $5.99 or specialty pizza is only $6.99 for pick-up.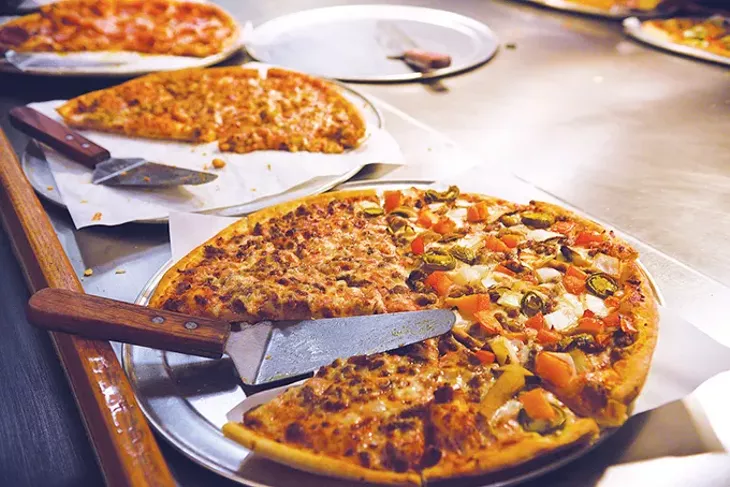 Luigi's Pizza
7901 N. May Ave.
405-848-9995
Located in an old Pizza Inn, Luigi's has the feel of an old-school pizzeria where customers can linger at the reasonably priced buffet ($6.99) or pick up a large one-topping pie for only $7.99. Luigi's standard thin crust is superior to its deep dish and has one of the best-flavored sauces in the city. It feels stuck in the 1980s in a good way. There aren't enough old-school pizzerias around.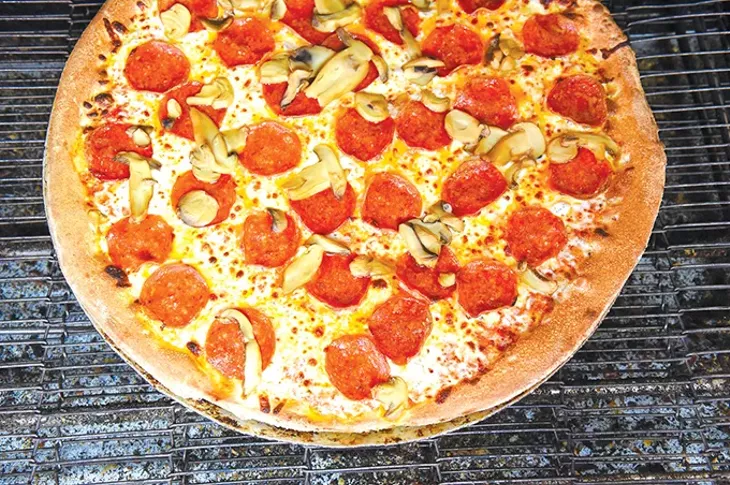 All American Pizza
7101 Northwest Expressway
allamericanpizzaokc.com
405-721-2900

With three locations in the metro area, All American has earned a reputation for its affordable prices. A large single-topping pizza is only $5.99, and a large specialty is $8.99 for pick-up. All American sets itself apart by offering stuffed crust pizza for a regular ($8.99) or specialty pizza ($10.99).

Stars Pizza Café & Grill
2124 NW 39th Street
405-601-4040
You might have a memory of Stars pizza after a late night at the bars around 39th Street, but it holds up without the enhancement of alcohol. It also has a variety of unique gourmet pizza combinations like three types of pesto-sauced and four Alfredo-sauced pizzas. The Mucho Formaggio includes seven types of cheese and the Artichoke Amore is a veggie lover's dream. Stars also serves a mean gyro.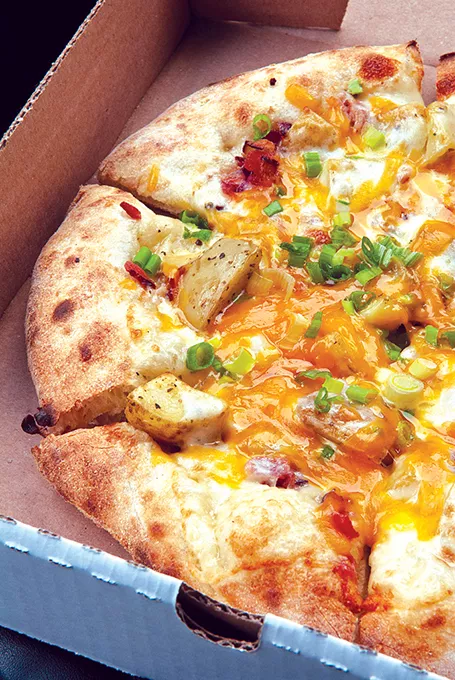 Revolve Pizza Kitchen
5500 W. Memorial Road
revolvepizza.com
405-792-2858
Revolve is a little more high-concept than some of the other pizzerias on this list, but the customizable, wood-fired pizza is accessible and affordable. Customers can build their own pizzas or choose from five specialty pies like the Loaded Spud: chives and cheddar sauce with mozzarella, diced potatoes and bacon that is finished with fresh chives, cheddar and sour cream. It also offers a gluten-free crust and all of its pasta is made fresh.
Pizzini's Pizza
1615 S. Mustang Road, Yukon
pizzinizpizzas.com
405-578-8282
At both the Bethany and Yukon locations, Pizzini's has earned plenty of fans with pleasant service—whether it is pick-up or delivery—and its affordable deals. Many people simply refer to it as the 'buy one, get one free' pizza place. Get two one-topping large pizzas for $14.49. For every fan of their pizza, there is also someone who swears by Pizzini's calzones, which come in medium ($10.99) large ($13.99) and extra large ($15.99)
Stars & Stripes Pizza
2805 NW 122nd St.
starsandstripespizza.com
405-242-2000

Serving north Oklahoma City and now with a new location in Norman, there's nothing quite like walking into a restaurant and smelling fresh dough baking. There's not much seating, so expect to pick up your pizza and go, but it serves a reasonably priced specialty large pizza ($7.99) — the price other places charge for a regular large.