Restaurant desserts can be a tricky proposition. Often you can find the same flourless chocolate cake or Key lime pie across menus as restaurateurs place more emphasis on quickly turning tables than customers enjoying another item. These seven restaurants offer something special for an after-dinner treat.
By Jacob Threadgill | Photos by Jacob Threadgill and provided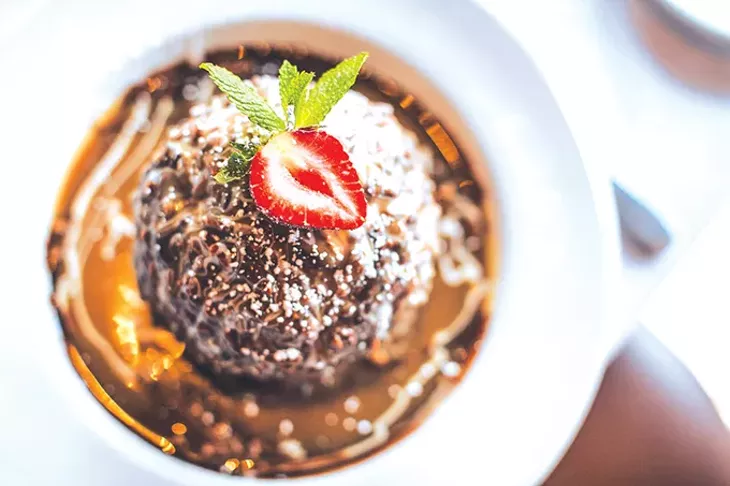 Cheever's Cafe
2409 N. Hudson Ave.
cheeverscafe.com | 405-525-7007
Just when you thought the ice cream sundae was perfect the way it was, Cheever's finds a way to improve on a classic by covering a huge scoop of vanilla ice cream with brown sugar and chile-spiced pecans and chocolate and caramel sauces. The scoop is the size of a softball and big enough to share with one or three of your closest friends.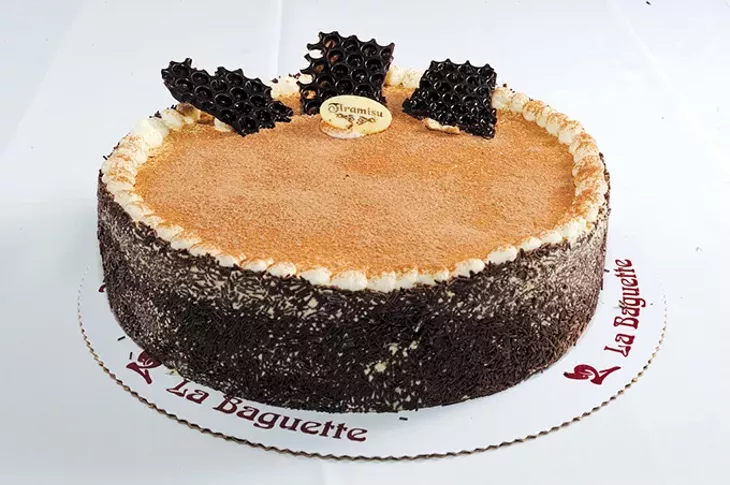 La Baguette Bistro
7408 N. May Ave.
labaguettebistro.com | 405-840-3047
As difficult as it might be to save room for dessert after a delicious French entrée, your eyes will bite off more than they can chew after walking past the bakery display case at the entrance of La Baguette. When there are huge treats like a cake version of tiramisu, a variety of different chocolate cakes, tarts and pastry, we think it's totally acceptable to order two desserts for dinner.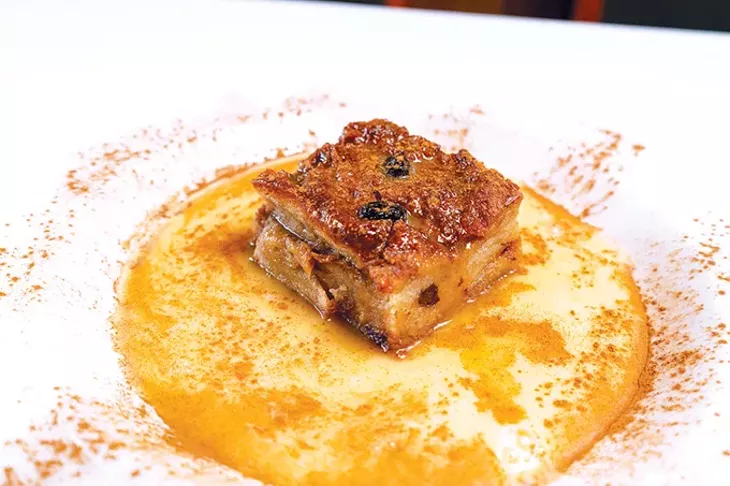 The Metro Wine Bar & Bistro
6418 N. Western Ave.
metrowinebar.com | 405-840-9463
Rich, sweet and savory, bread pudding is a hall of fame dessert. It checks off all the requirements for a delicious treat: crunch outside and a moist interior that has crunchy and sweet contrasts in texture with nuts and dried fruit. The Metro's version earns the distinction of some of the best in the city with its classic interpretation done right.
Stella Modern Italian Cuisine
1201 N. Walker Ave.
stella-okc.com | 405-235-2200
The debate over whether or not to use a knife and fork while eating a candy bar is a plotline in an episode of Seinfeld, but there is no debate when you order Stella's high-end version of a Snickers. The only way to eat the chocolate ganache topped with peanut butter mousse and sea salt gelato is with utensils.
Caffé Pranzo
9622 N. May Ave.
caffepranzookc.com | 405-755-3577
New York's Carnegie Deli is widely considered to be the home of the best cheesecake in the country. Sure, you can try one of those copycat recipes online or book a flight to New York City, but you can always do the next best thing and head up May Avenue to Caffé Pranzo, which gets multiple cheesecakes shipped from Carnegie Deli every week.
The Winston
106 W. Main St., Norman
thewinston.com | 405-561-7616
Since opening in downtown Norman in April, The Winston has earned high marks from diners for its food that boasts classic meals with modern flair out of the Pub W concept. The Winston's angel pound cake topped with bourbon glaze, spiced pecans, cinnamon and fresh whipped cream has become one of its most popular items and one of the most requested desserts among all Hal Smith properties.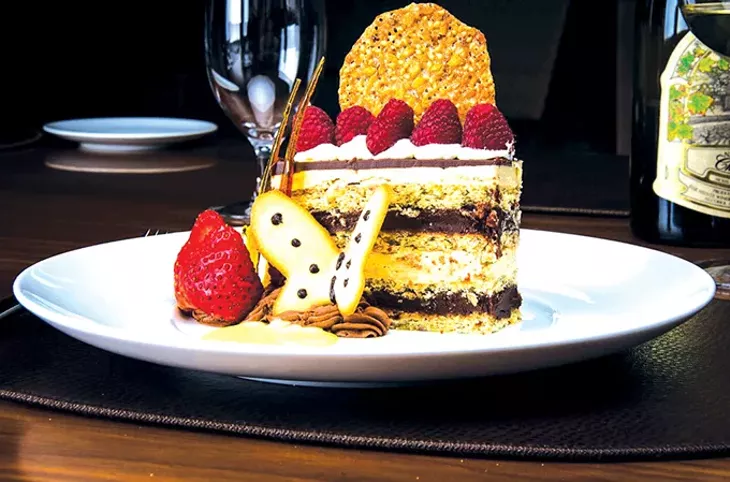 Vast
333 W. Sheridan Ave., Suite 333
vastokc.com | 405-702-7262
With a menu featuring a show-stopping joconde cake, which is also known as an opera cake due to the high degree of skill required, the pastry chefs at Vast are always turning out desserts worthy of the view from the 49th floor of Devon Tower. You can get unlimited desserts at Vast's daily table menu that changes weekly and costs only $19.50 per adult and $9.75 per child.