The city is full of drive-thru and grab-and-go options for tacos, burgers and fried chicken, but what happens when you've got a night on the town planned but still want to indulge in those fast-food delights?
By Jacob Threadgill with photos Gazette / file and provided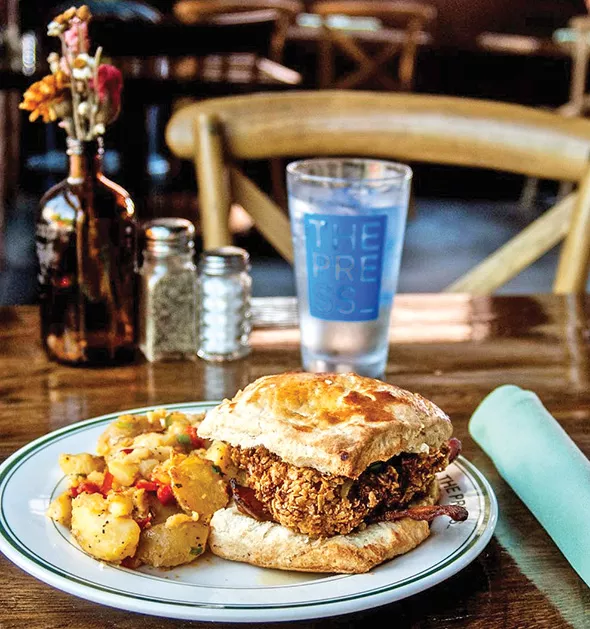 The Press
1610 N. Gatewood Ave.
thepressokc.com | 405-208-7739
If it's Sunday morning and you've got a craving for Chick-fil-A biscuit but the pious fast-food chain isn't open, head on over to 16th Street Plaza District, where The Press will satisfy. Even if it is not Sunday, The Press offers brunch every day, where it tops a biscuit sandwich with house-made pickles and honey-roasted barbecue sauce.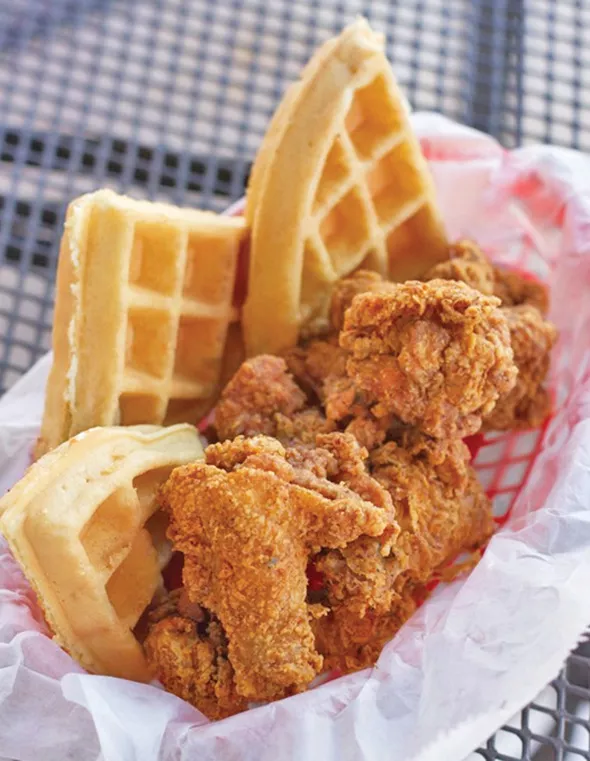 The Drum Room
4309 N. Western Ave.
drumroomokc.com | 405-604-0990
Raising Cane's and Golden Chick have not cornered the market on fried chicken tenders because the desire for boneless battered bird is unending. Head on over to The Drum Room, which fries everything in extra-crispy breading, and get the added bonus of enjoying those tenders and sides with a nice, cool beer, which you can't get through a window.


Barrios Fine Mexican Dishes
1000 N. Hudson Ave.
barriosmexicanokc.com | 405-702-6922
For when you're craving tacos but you want some more than what can be found at your neighborhood taco truck or at a drive-thru, Barrios offers pork cheek carnitas with tomato chipotle sauce and pineapple salsa, lamb barbacoa with salsa verde, carne molida in a crispy shell and a fish taco in a blue corn tortilla.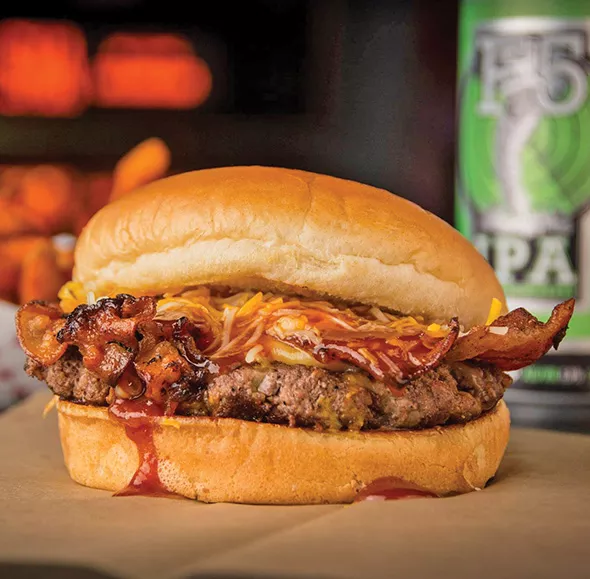 The Garage Burgers & Beer
1117 N. Robinson Ave.
eatatthegarage.com | 405-602-6880
The Theta burger is as much a part of Oklahoma City's history as the desire to tear down historic buildings. Many restaurants emulate the Theta burger, which traces its history back to the original Split-T in the 1950s, but The Garage is one of the best casual places to get it, especially with the loss of Irma's Burger Shack.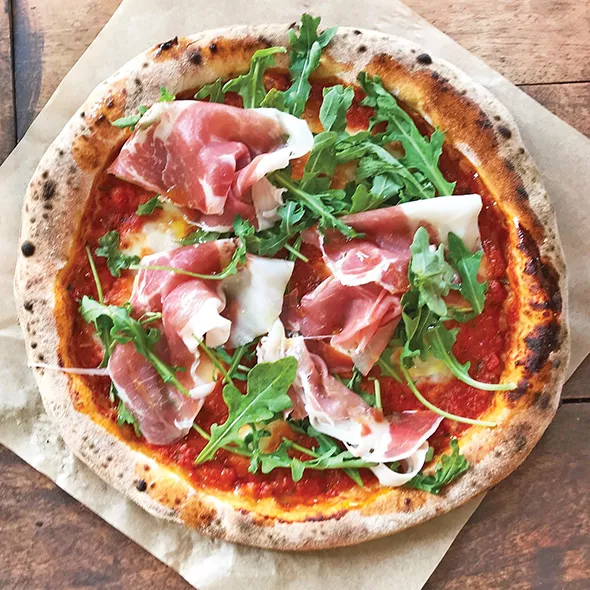 Osteria
6430 Avondale Drive, Nichols Hills
osteriaokc.com | 405-254-5058
Instead of picking up a pizza at Little Caesar's, head over to Osteria, where its wood-fired oven bakes six varieties, including the Prosciutto, which finishes the pie with cured pork and fresh arugula that blends the acidity of the tomato sugo with basil, savory prosciutto and the pepperiness of the arugula. Also try the Tartufi, which is a mushroom lover's dream, or the Gamberetti with fresh, wild Gulf shrimp that is shipped in overnight.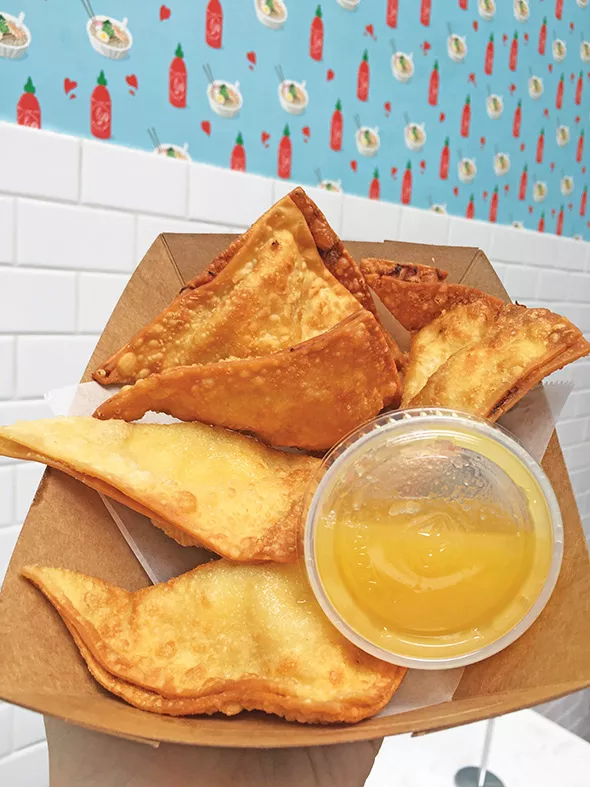 Magasin Table
3 NE Eighth St., Suite 120
405-212-2751
The concept by way of New Orleans puts an elevated spin on the great family Vietnamese classics available in the Asian District. A trip to 8th Street Market allows guests to get things like short rib pho and overstuffed bao, but its excellent crab Rangoon — a staple at takeout and drive-thru windows like Egg Roll King — make it a must-visit when you're in the mood.


The Loaded Bowl
1211 SW Second St.
theloadedbowlokc.com | 405-820-9599
Thursday is Burger Day at The Loaded Bowl, Oklahoma City's favorite comfort vegan spot. Choose from a chicken burger made with soy protein and topped with pickles and a savory sauce or get a version of a fast food burger cooked with love and care without the guilt of eating beef.