We're only a few years away from the season officially changing from being called "fall" to simply "PSL season" due to the runaway success of all things pumpkin spice, especially the namesake pumpkin spice latte. These seven eateries provide the pumpkin spice as well as other fall offerings.
By Jacob Threadgill with photos by Alexa Ace, provided and Gazette / file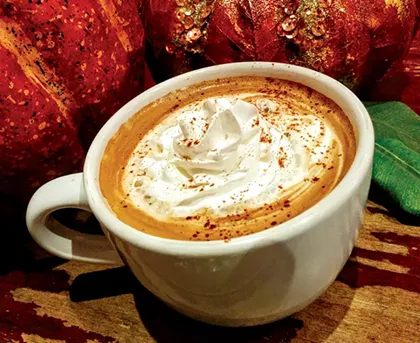 Café Bella
9018 S. Pennsylvania Ave.
cafebellabistro.com
405-691-9018
This cute and warm south OKC coffee shop got the jump on PSL season early, debuting its pumpkin-spiced Pumpkin de crème latte at the start of September. The drink has got a little more crème than the average latte and is available hot, iced or frozen so you can get your PSL fix no matter the outdoor temperature.
Cuppies & Joe
727 NW 23rd St.
facebook.com/cuppiesandjoe
405-528-2122
Despite its name, there are more than just cupcakes and coffee treats with which you can enjoy the fall at this Uptown 23rd District eatery. Cuppies & Joe offers gluten-free options like hand pies and gingersnap cookies. They also sell scones, cakes, cinnamon rolls, pies and doughnuts. Maple and pecan are two of the most comforting fall flavors. Why not get both in the form of a scone?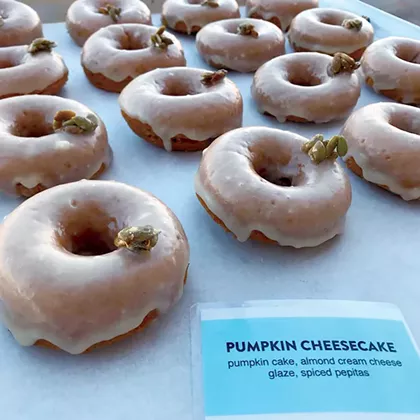 Holey Rollers
3010 Paseo St., Suite 101
holeyrollersdonuts.com
405-212-2383
Holey Rollers' doughnuts are so good that they don't need to come with classifications. Sure, they are vegan-friendly, but even if you didn't know that, you would chomp down without any reticence. Two of Holey Rollers' year-round vegan-friendly doughnut flavors are perfect for fall: apple cider and spiced chai. Check them out during the fall when fun flavors like pumpkin cheesecake make appearances.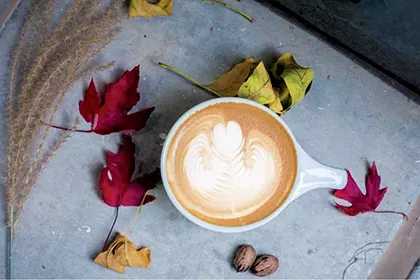 Clarity Coffee
431 W. Main St.
claritycoffee.com
405-252-0155
The folks at Clarity Coffee understand that PSL fans will be descending soon enough, and they'll have them covered. However, it's offering something different for its September special drink: a maple rosemary latte. If you've had every variation of PSL under the sun, why not try something new?
Sara Sara Cupcakes
2701 N. Western Ave.
sarabakery.com
405-600-9494
It's fall, so that means it's time to stoke the backyard fire and break out some graham crackers and marshmallows for toasty s'mores. Of course, if that's too much mess or you don't have space for an open flame, consider going to Sara Sara Cupcakes, which moved to its new Western Avenue location earlier this year. Count Rockula takes the toasted marshmallow of a s'more and combines it with chocolate cake, frosting and cocoa puffs.
Pie Junkie
1711 NW 16th St.
piejunkie.com
405-605-8767
While the classic pecan and s'more pies keep fall flavors on the year-round menu, everyone's favorite 16th Street Plaza District pie shop will break out the big autumn guns Sept. 29 with its pumpkin crumble pie topped with maple bourbon whipped cream just in time for that day's Plaza District Festival. Be sure to be on the lookout for other fall flavors like orange bourbon pecan and apple cranberry crumble.
Apple Tree Chocolate
754 Asp Ave., Norman
appletreechocolate.com
405-310-3959
Dipped apples are a fall tradition, but it's one that is probably more popular up north. The options in the metro area are limited, but this Norman confectionary specializes in chocolate and caramel-dipped apples. In the fall, it breaks out pumpkin-spiced dipped apples (pictured), and in the winter, it changes to peppermint.