The Buffalo wing catapulted from upstate New York regional delicacy to nationwide food trend when Domino's Pizza added it to their menu in 1994. There was a time when chicken wings were the cheapest part of the bird, but now they're the most expensive. From traditional Buffalo style to more Asian-inspired wings, these seven eateries are the best in the OKC metro for chicken wings.
By Jacob Threadgill | Photos by Jacob Threadgill and Gazette / file
Chae
1933 NW 23rd St.
405-600-9040
Chae has elevated Korean food in Oklahoma City, but it's not just a good spot for elegant oxtail soup or colorful bibimbap. Chae's chicken wings are not coated in a super spicy sauce; instead, it uses gochujang, which is a fermented Korean paste that is equal parts sweet and spicy. Your heat choice really comes with the selection of a spicy or sweet garlic dipping sauce.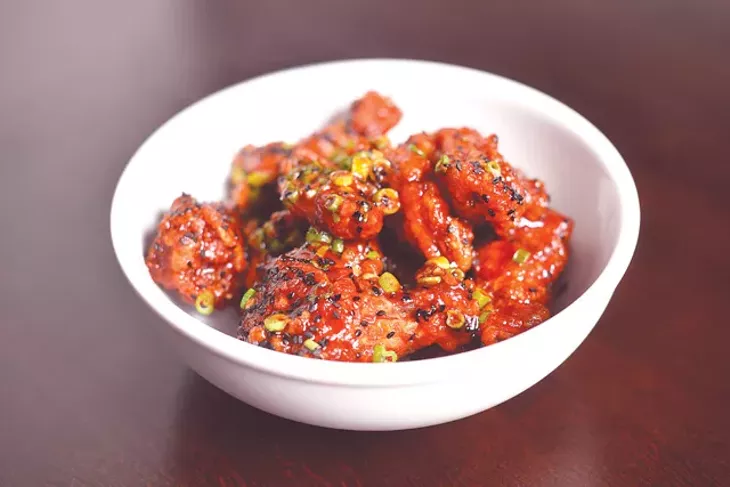 Mama E's Soul Food
3838 Springlake Drive
405-424-0800
Do you love chicken wings but have a tough time deciding if you want the drum or the flat? Why not have both at Mama E's, which serves its wings whole? Battered and deep-fried, the wings are famously paired with its waffle, which is as good as anything outside of Belgium, but they're great on their own.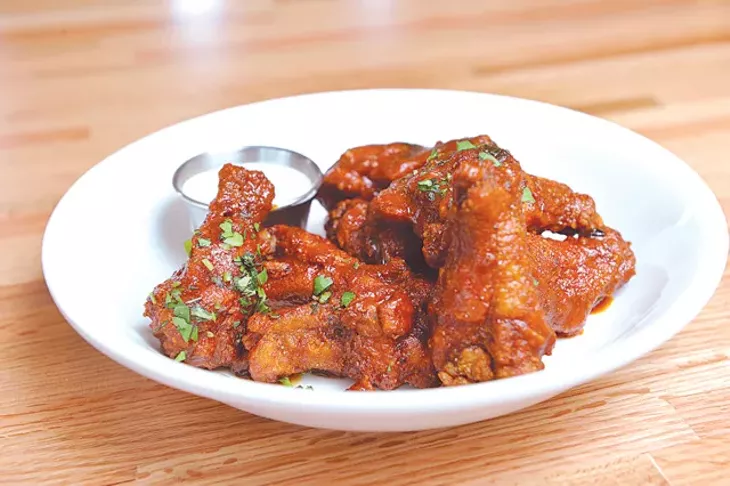 Chick N Beer
715 NW 23rd St.
405-604-6995
Even with a straightforward name, there is more to Chick N Beer, a Korean-inspired chicken wing joint, than just poultry and fermented grain. The sliders and skewers are tasty, but Chick N Beer has 10 creative flavor combinations for boneless or traditional wings that range from yellow curry to root beer barbecue.
Pizzeria Gusto
2415 N. Walker Ave.
405-437-4992
Pizza and chicken wings might be the pinnacle of food combinations for watching the big game or enjoying family time. Before you enjoy a wood-fired oven pizza from Pizzeria Gusto, munch on their wings, which are drummies tossed in Sriracha hot sauce with the cooling element of creamy Gorgonzola dressing.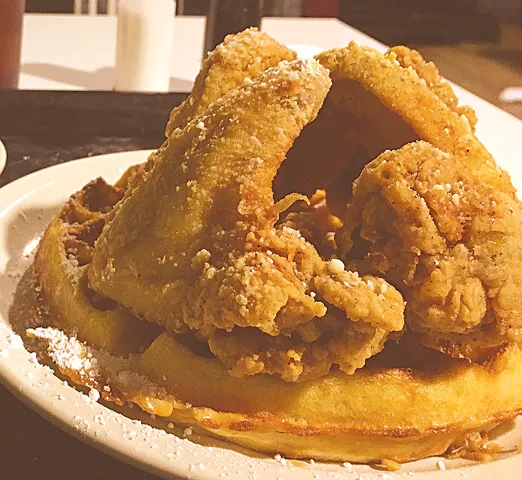 Tez Wingz
3801 N. Oak Grove Drive, Midwest City
405-546-8777
There are only two options for sauce at Tez Wingz — mild or hot — but it's anything but a butter-and-hot-sauce base of Buffalo wings. It delivers Chicago-style wings, which are breaded before being fried and topped with a lemon peppery mix. Customers add the sauce in as much or as little as they want, and be sure to leave some for dipping your fries.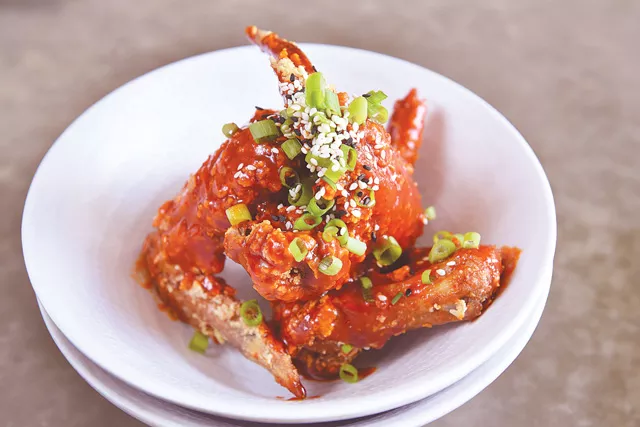 Wing Supreme
3925 N. Lincoln Blvd.
405-702-5464
Owner Eric Johnson has been serving wings since 1989, first in Norman and later in Washington D.C., before opening the Lincoln Boulevard location. Wing Supreme sets itself apart from the competition by finishing their wings in the sauce as they cook. Choose from 18 sauces, including Buffalo lemon pepper and honey love.
Wings & Things
608 W. Vandament Ave., Yukon
facebook.com/wingsandthingsyukon
405-265-3232
This Yukon eatery offers a wide menu, including gumbo, po-boys and fish, but its wings will keep you coming back. It offers a pair of Asian-inspired sauces like orange sesame, but its most popular flavors are honey flames and garlic Parmesan. Celebrating its four-year anniversary, Wings & Things continues to turn out happy customers from its small location next to a 7-Eleven.