Can you believe we are almost halfway through 2019? Plenty of new concepts opened in Oklahoma City this year. Here are seven of the best.
By Jacob Threadgill with photos Gazette / file and provided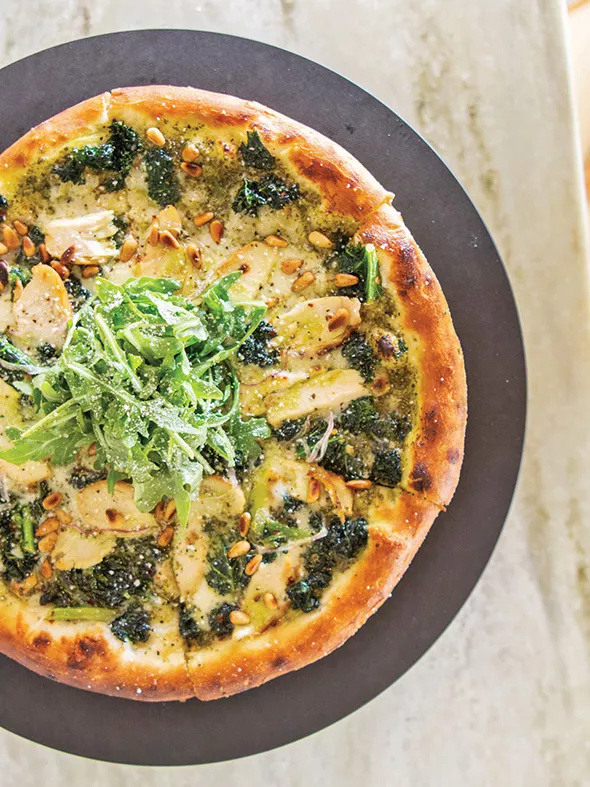 Birra Birra Craft Pizzeria
1316 W. Memorial Road, Suite 102
birrabirrapizzeria.com | 405-607-0060
This new Chisholm Creek offering is much more than just wood-fired pizza. It also offers robust salads, sandwiches and pasta items. A lot of pizza places might have a few non-pie items, but Birra Birra makes sure everyone is happy, even including deep-dish pizza. The casual concept also offers plenty of draft beer and wine.


El Huevo Mexi-Diner
3522 24th Ave. NW, Norman.
elhuevomexidiner.com | 405-310-3157
Building off the success of Neighborhood JA.M., this new Hal Smith Restaurant Group concept is a bruncheria where breakfast foods get south-of-the-border influence. House specialties include the Carne Loco omelet with taco meat and chorizo, corn-flake crust Cuban French toast and the Rumbler featuring smoked ham on buttermilk biscuits with chorizo gravy.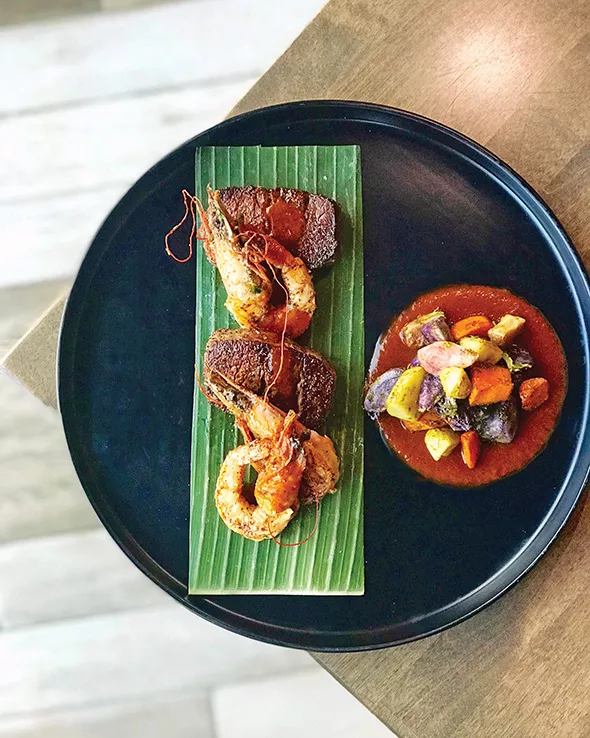 Black Walnut
100 NE Fourth St.
culinaryedge.events/blackwalnutmenu | 405-445-6273
Chef Andrew Black's casual concept in Deep Deuce is nestled between his two other restaurants, La Baquette Deep Deuce and upscale Grey Sweater. He takes guests around the world with inventive menu pairings like his take on surf and turf with grass-fed beef, prawns with chimichurri honey Peruvian potatoes and lobster broth.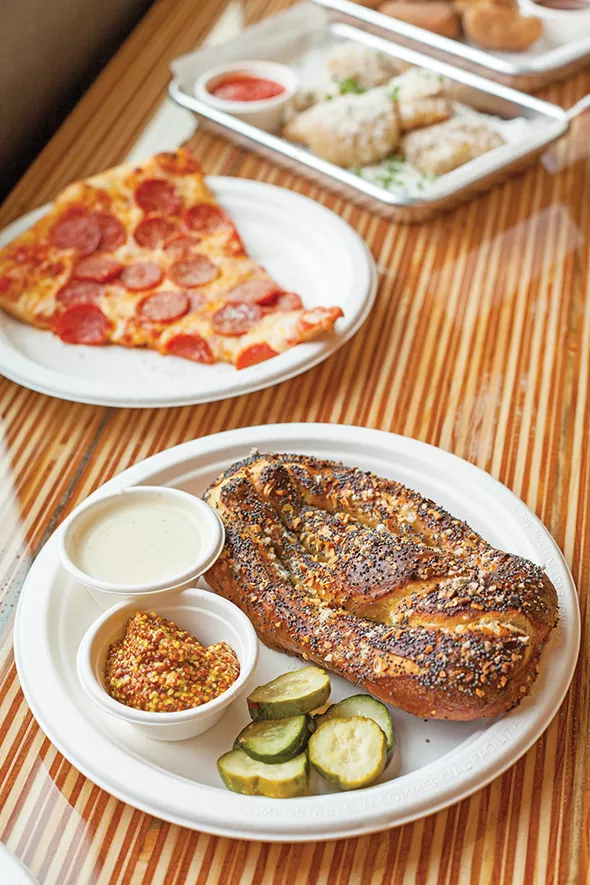 The Banquet Cinema Pub
800 NW Fourth St.
banquetcinema.com
Not only is Banquet the place to check out first-run major releases and hard-to-find independent films, it's also a great neighborhood pub and restaurant. The menu is built around pizza and salads but will continue to expand and already offers dinner and a movie on Thursday that includes a three-course meal with alcohol pairings.


Chalk Sports Bar
1324 W. Memorial Road
chalkokc.com | 405-242-2112
More than just becoming Oklahoma City's go-to place to watch the game — there are more screens 100 video screens of all sizes — Chalk has comfortable booths and a from-scratch kitchen. Even if you aren't in the mood to watch a game, it is worth it to check out Chalk for its smoked chicken wings, lasagna bites, sliders and entrees like pork osso bucco.


Museum Cafe
415 Couch Drive
okcmoa.com/cafe | 405-235-6262
Though certainly not a new restaurant, the cafe at Oklahoma City Museum of Art might as well be now that it is operated by A Good Egg Dining Group. The minds behind such places as Cheever's Cafe and Kitchen No. 324 unveiled its new menu at Museum Cafe earlier this month. The lunch and dinner menu have plenty of Italian and worldly influence, as highlighted by the cacio e pepe naan appetizers.


Whiskey Biscuit Bar & Grill
322 NE Second St.
whiskeybiscuitokc.com | 405-673-7944
This new Deep Deuce bar and grill has plenty of items that fulfill each part of its name. The menu is built around from-scratch biscuits and features dishes like classic sausage gravy with fried crawfish or the Inferno Smash Burger with smoked ghost pepper cheese, grilled onions, fried wonton, avocado and sweet Thai sauce.