Whether you're looking for a smoothie or fresh-pressed juice for its nutritional benefits or just want something refreshing as the weather warms up, there are plenty of options in the Oklahoma City area.
By Jacob Threadgill


Babble
6909 W. Hefner Road, Suite B12
letsbabble.com
405-792-7421
Opened in the second half of 2017, you would be hard-pressed to find another establishment that offers such a wide array of drinks. From coffee to flavored ice tea, iced milk tea, hot tea, slushies and smoothies, Babble covers it all. You can also try appetizers of popcorn chicken and vegetable dumplings or go for something sweet. Babble offers what it terms a mini babble box: sweet rolls hollowed out and filled with ice cream and toppings.
BBN Get Juiced Café
2014 S. Interstate 35 Service Road, Moore
bbn.cafe
405-703-4363
The Get Juiced Café at Betterbody Nutrition in Moore has everything you need to eat right and help build muscles. The cafe offers low-sugar smoothies made with stevia and fresh squeezed juices, in addition to grain bowls made with dragon fruit or acai berries. You can also get a sandwich or wrap made with Boar's Head meats. There are a few guilty pleasures on the menu, like the banana cream pie premium dessert smoothie.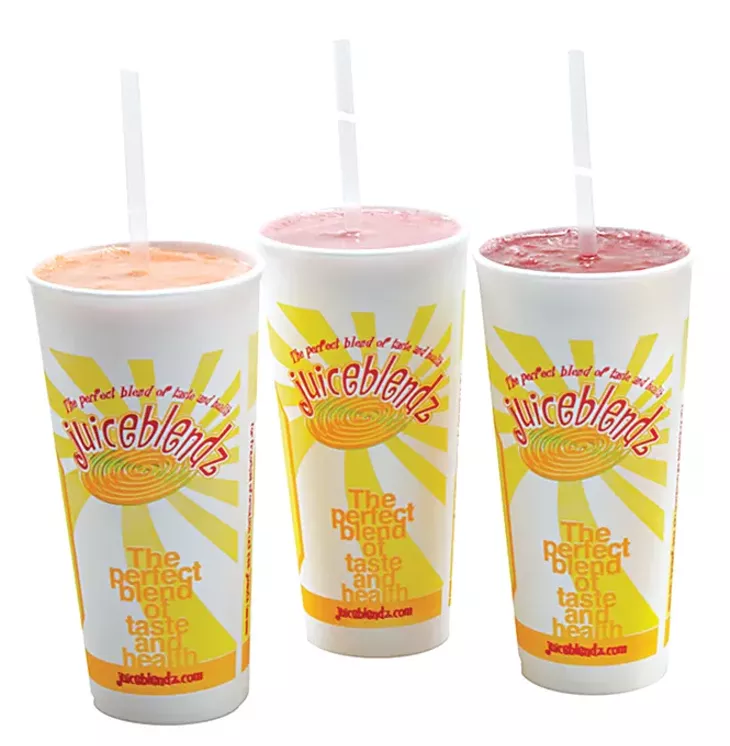 Blenders Cafe
1200 W. Covell Road, Edmond
blenderscafe.com
405-285-013
Smoothies certainly aren't the only things on the menu at Blenders Cafe, but they are the stars. Eight categories of smoothies offer drinks to fit your need. Choose an immunity boost to get an influx of vitamin C or get an Albert Einstein blend, which includes a shot of ginkgo biloba to facilitate memory enhancement. You can also get a variety of breakfast and lunch sandwiches and wraps or peruse the coffee bar.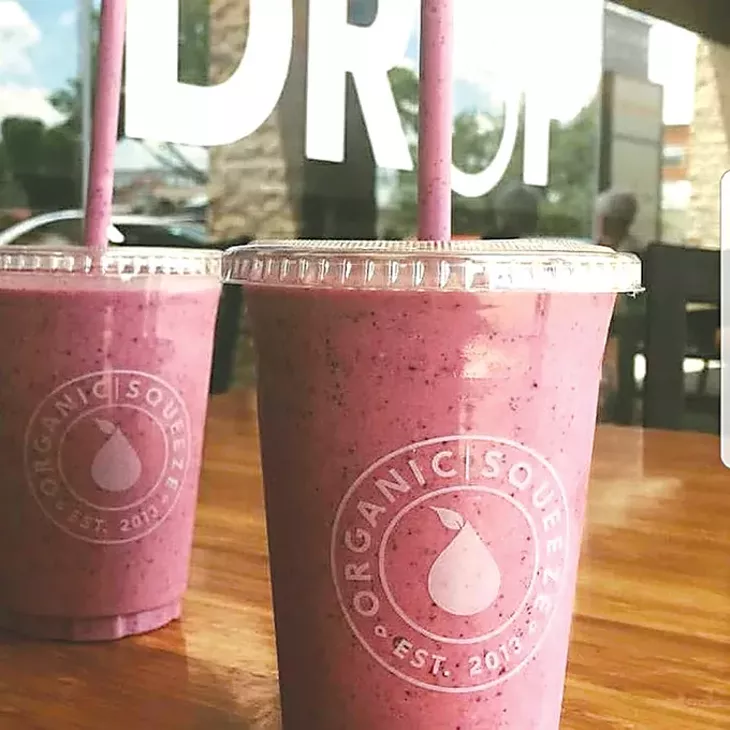 Organic Squeeze
6434 Avondale Drive, Nichols Hills
organic-squeeze.com
405-796-7793
The Nichols Hills Plaza staple is committed to serving non-GMO fresh juices and smoothies. Choose from a variety of cold-pressed juices by the bottle, including the carrot zinger with carrot, apple orange, lemon and ginger, or try something different like the spicy lemonade with cayenne.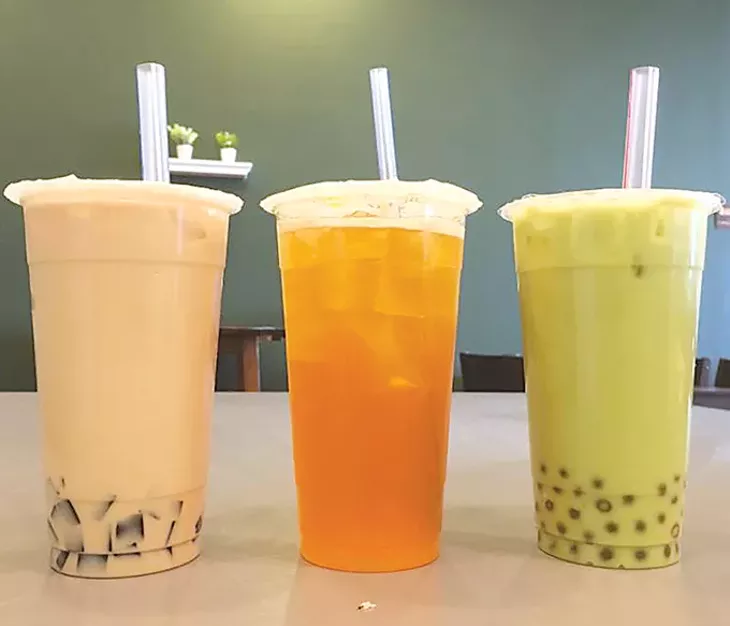 Koala Tea
10400 S. Western Ave., Suite 6
facebook.com/koalateaOKC
405-641-1301
This new location on the south side places an emphasis on Vietnamese-style teas. Try a hazelnut cream tea, mango or salted caramel versions. Koala Tea offers over 20 varieties of smoothies, including interesting flavors like lychee, taro (purple sweet potato) and matcha green tea, all of which get colorful add-ons like fresh fruit and four types of
boba
.
Get Right Nutrition
9105 S. May Ave.
getrightnutrition24.weebly.com
405-635-5862
With smoothie names like fudgesicle, wedding cake and fruity pebbles, you might do a double-take. The store has nutrition in the name, right? With over 50 smoothies on the menu, all of which are less than 220 calories and chock-full of at least 24 grams of protein, you've got options that will soothe your indulgent craving without the guilt.
Wheeze the Juice
30 NE Second St., Suite 1B
facebook.com/wheezethejuice
405-602-0102
Wheeze the Juice found success with its first opening in Midtown in 2016. It has recently expanded to Leadership Square on Robinson Avenue, and its fresh juices are available by the bottle at several partner restaurants around the city. Fun names like Banana Nicole Smith and Berry Bonds are highlights of the smoothie menu while fresh 12-ounce juices, like the No. 5 with orange, pineapple, pear and kale, provide plenty of nutrients.