Summer is now officially here, and for many people, nothing symbolizes the season quite like firing up the grill. What if you don't want to wash your own dishes, though? These seven restaurants allow you to enjoy fresh charcoal taste without having to clean up afterward.
by Jacob Threadgill | Photos by Jacob Threadgill, Gazette / file and provided
Wagyu Japanese BBQ
3000 W. Memorial Road, Suite 105
wagyujapanesebbqokc.com
405-285-9796
The charcoal grill at the center of each table allows guests to be both meat curator and chef while enjoying a sociable meal of Japanese-style yakiniku. Choose from high-quality Wagyu and Angus prime beef that comes a la carte or from a selection of prix-fixe menus. Smoke pours out of the cherry wood-smoked filet, an excellent choice, as it comes tableside along with the tare wagyu zabuton.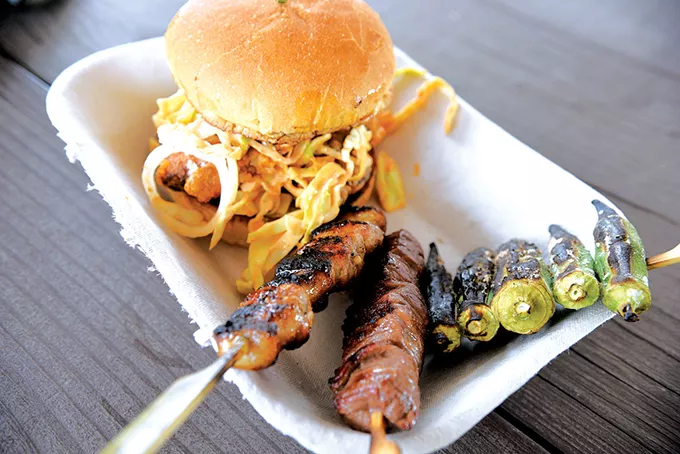 Ok-Yaki
9 E. Edwards St.
thepatriarchedmond.com
405-285-6670
The Patriarch Craft Beer House & Lawn has long been one of the best places to enjoy a craft beer in the metro area, but the addition of Jonathon Stranger's Ok-Yaki concept puts it over the top. Choose from the large selection of craft beer while munching on grilled meat and vegetable skewers (yakitori), and though the menu lists sandwiches as "sliders," they are much bigger than what you might expect.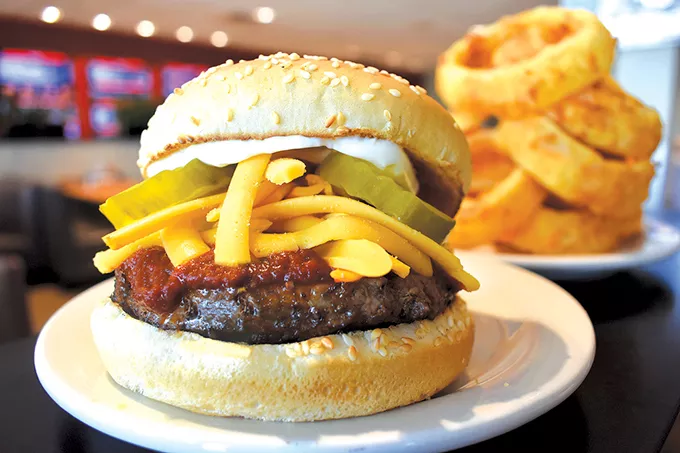 Johnnie's Charcoal Broiler
2652 W. Britton Road
johnniesburgers.com
405-751-2565
This Oklahoma City institution isn't resting on its laurels. With new Charcoal Broiler locations in Moore this July and Midwest City in the fall, the venerable franchise is expanding to give fans more options for its famous Theta and Caesar burgers. Each burger is cooked on its titular charcoal broiler for a smoky, crispy finish.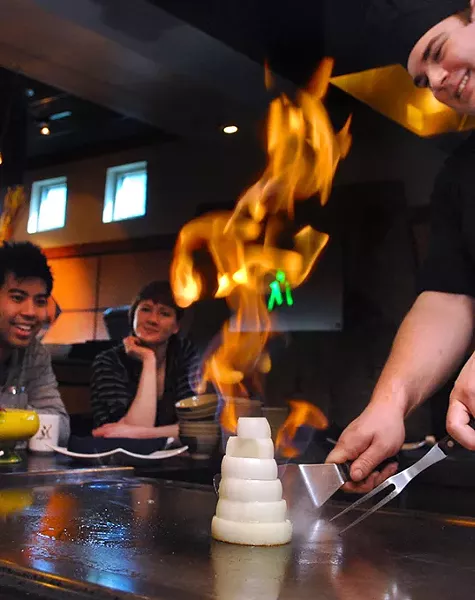 Musashi's
4315 N. Western Ave.
musashis.com
405-602-5623
Beyond just the fire emanating from the onion sitting on the hibachi grill, Musashi's also offers items that are cooked on a robata grill, mainly its appetizers. You can get items like bacon-wrapped asparagus, duck with scallion, salmon and shrimp with pineapple that benefit from the kiss of charcoal.
El Pollo Chulo
7220 S. Western Ave.
elpollochulo.com
405-602-6066
Fred Tavangar has run this restaurant that focuses on flame-grilled chicken, steak and even salmon at its original Warr Acres location since 1989. With a second location, El Pollo Chulo's commitment to fresh, healthy food has an audience. Choose from bowls, salad, burritos and even chicken paella at one of two El Pollo Chulo locations.
Flame Brazilian Steakhouse
777 Grand Casino Boulevard, Shawnee
grandresortok.com/flame
405-964-4777
Even if you don't want to gamble, there is an opportunity to visit Grand Resort for the grilled meats that arrive quickly with a lot of variety. Flame operates the same way as chains Texas de Brazil and Fogo de Chão, in which servers bring a variety of meat to your seat unless told otherwise.
Paseo Grill
2909 Paseo St.
paseogrill.com
405-601-1079
There are many restaurants with "grill" in the name that ironically don't have many grilled items on the menu. This is not the case with Paseo Grill, as its lunch and dinner menus feature a variety of grilled chicken, filet, tenderloin and salmon. The signature salmon is grilled and topped with beurre blanc, smoked jicama and sweet pepper confetti that is served with toasted pine nut orzo and cucumber salad.