There is no better time to start experiencing the bounty of in-season fruits and vegetables than late spring and early summer. Whether you're in the mood for a salad, smoothie or fresh fruit, these seven restaurants provide plenty of options.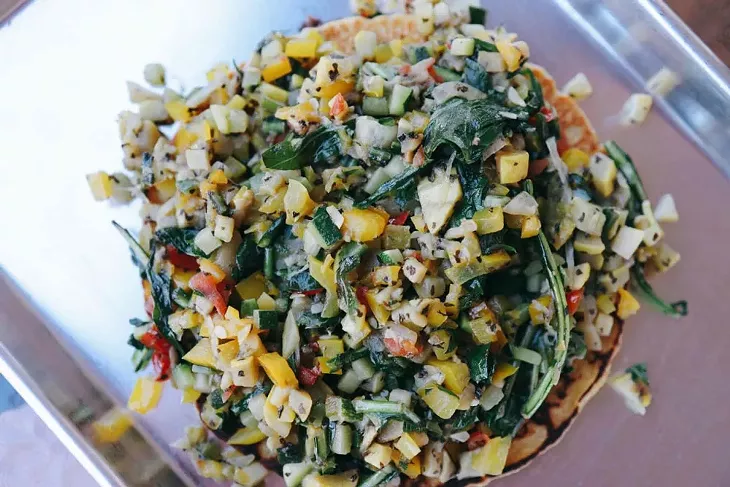 Café 420
409 N. Walker Ave.
Facebook.com/AlkalineCafe420
405-768-3470
This plant-based café and shop opened at the start of the pandemic, so you might've missed it last year. Following an alkaline diet, which focuses on eliminating highly acidic foods like meat, legumes and added sugar (among other things), its offerings are different from other vegetarian-friendly restaurants in the city. Fried oyster mushrooms masquerade as fried chicken in a variety of indulgent dishes. Sea moss, with its purported anti-inflammatory properties, is the star of its smoothie menu.


Cheever's Café
2409 N. Hudson Ave.
Cheeverscafe.com
405-525-7007
It is impossible to compile a list of best salads in Oklahoma City without mentioning the quinoa avocado offering at A Good Egg Dining Group's flagship restaurant. A non-traditional salad from first look (where is the lettuce?), but nothing but delicious when all of its elements combine. The combination of red quinoa topped with avocado, chile-lime corn, pico de gallo, goat cheese, almonds and garlic vinaigrette is equal parts flavorful and filling thanks to the protein-rich quinoa.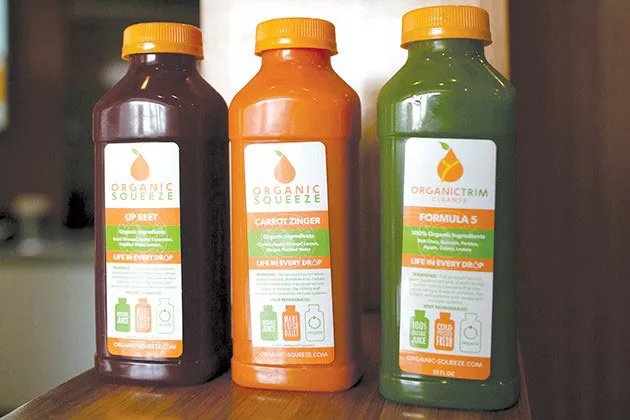 Organic Squeeze
6434 Avondale Dr., Nichols Hills
Organic-squeeze.com
405-796-7793
The best way to absorb nutrition is to consume fruits and vegetables raw, which is great and all if you love salads and crudite, but what about something with more flavor? All of the juices available are cold-pressed, meaning they retain maximum nutritional benefit. You can grab juices by the bottle, customize a smoothie order or pick up salad and a few pre-packaged meals at this Nichols Hills spot.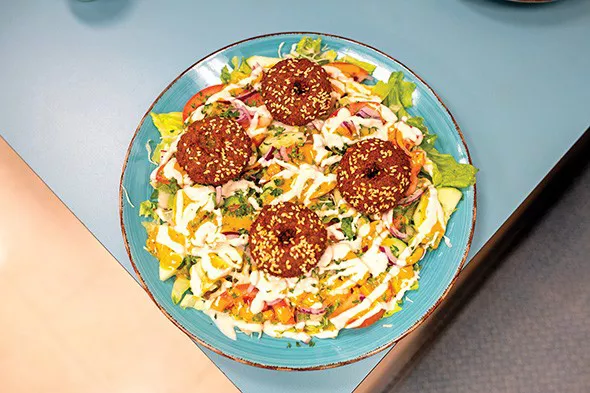 OOZIE Mediterranean Restaurant
1211 N. Shartel Ave, suite 102
Oozierestaurant.com
405-742-7659
The key to unlocking a flavorful Mediterranean meal comes with a few caveats: it's only available Monday through Friday and closes at 5 p.m. Located on the bottom floor of an office building, OOZIE offers traditional Lebanese classics along with American-style breakfast and grill classics. Order a fattoush salad for flavorful and healthy bites, but don't forget about pairing a salad with some of the best falafel and baba ghanoush (made with grilled eggplant for added flavor) in the city.
Plant
1120 N. Walker Ave.
Plantokc.com
405-225-1314
The aptly-named Plant has served plenty of smoothies, salads and plant-based entrees since opening in Midtown in 2019. Much of the menu changes with the season to feature the freshest ingredients, like its current naked summer salad, that go next to staples like a bonsai bowl and many of its meal-like smoothies. If ingredients like reishi, ashwagandha and chaga sound confusing, don't worry. There's plenty of information available on menus and from knowledgeable staff who will let you find the right mix for your diet.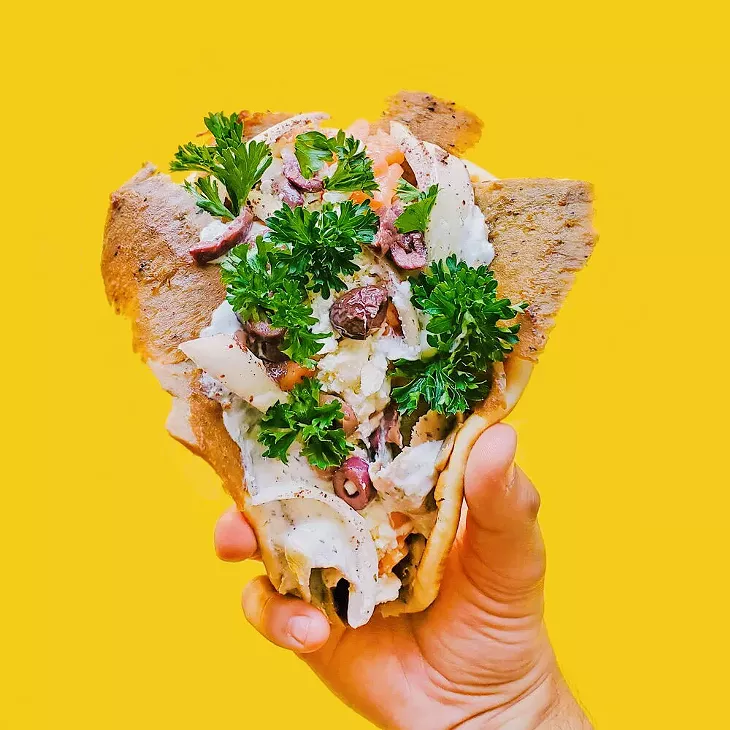 Shawarma & Co.
14600 N. Pennsylvania Ave, suite A
Shawarmaandcompany.com
405-286-1646
This is an example of following the KISS motto (Keep It Simple, Stupid) because the offerings at this family-owned restaurant showcase traditional Mediterranean recipes bring in crowds for this fast-casual concept where customers choose proteins and toppings. While the big, rotating cones of chicken, beef and lamb sizzling on a spit-roaster draws customers, its flavorful salad options of Fattoush, Greek, tabouli and Mediterranean are the perfect complement to the meats or tasty falafel.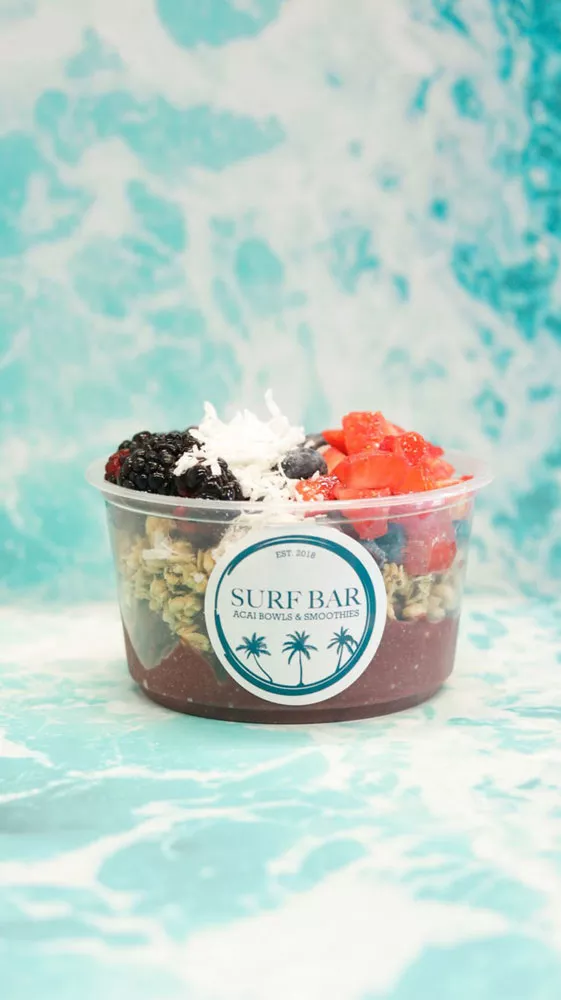 Surf Bar
1332 W. Memorial Road, suite 110
The-surf-bar-ok-llc.square.site
405-915-9373
This is a recent addition to the Chisholm Creek development by way of its original location in Shawnee. You might be familiar with a portion of its menu, acai bowls, which use the tiny, antioxidant-rich berries as the basis for a healthy snack. Surf Bar also offers bowls made with pitaya (also known as dragonfruit), as well as eleven options of smoothies in addition to customizable versions. It's a worthy breakfast (open from 8 a.m. until the evening) or a healthy treat following a visit to another Chisholm Creek restaurant.