With visitors coming to town for the holidays, you want to show off the best the city has to offer. Check out some of these new restaurants or ones that offer a unique experience that will impress people for the first time or highlight how much the city has changed since they left.
By Jacob Threadgill with provided and Gazette / file photos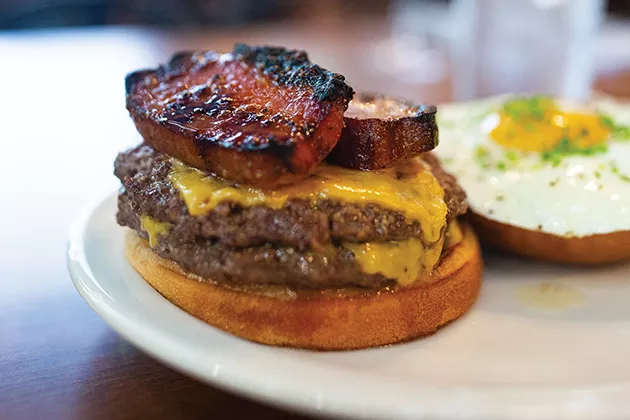 New State Burgers & Spirits
1705 NW 16th St., Suite A
newstateburgers.com | 405-724-7524
Since opening this summer, New State has quickly vaulted itself into the highly competitive conversation for the best burger in Oklahoma City. But it's New State's commitment to being an "elevated diner" that makes it a must-see for visitors. Not many other diners offer expertly made cocktails or top burgers with thick-cut bacon or have a roast beef sandwich as good as what New State is offering.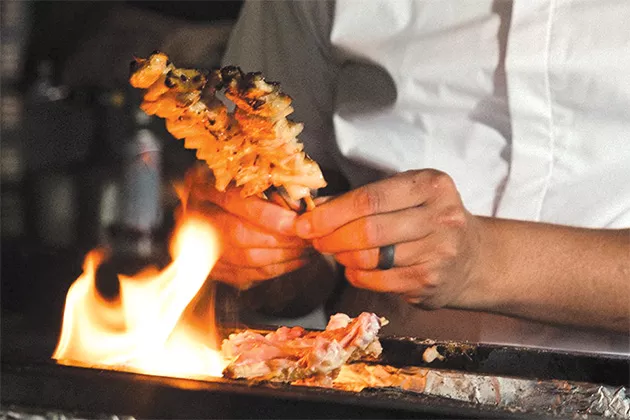 Gun Izakaya
3000 Paseo Drive
gunizakaya.com | 405-900-6615
The entire ethos of Gun Izakaya is about having fun with friends and family over food. Guests are encouraged to share meats grilled at one of the centrally located yakitori grills in the restaurant's dining room as they swap stories and friendship. Stories will only get more animated with Gun's huge selection of sake, imported beer and a drink poured from Oklahoma's first Toki Highball machine.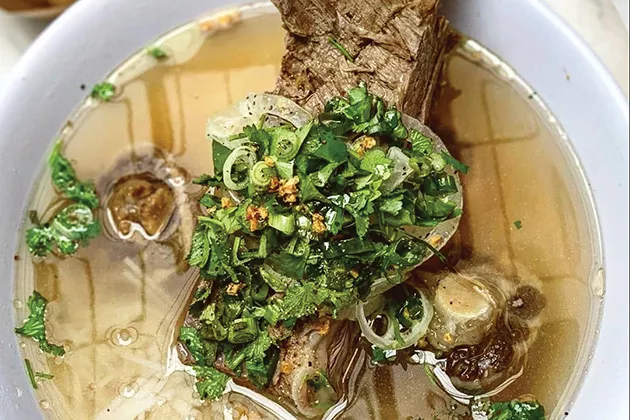 Magasin Table
3 NE Eighth St., Suite 120
405-212-2751
Magasin Table hits all of the notes of a traditional Vietnamese restaurant but also adds special touches for an elevated influence. It's the only place in the city that offers short-rib pho and has other dishes like prawn and mushroom udon noodle soup. It's a relaxed environment in which visitors can also grab a drink from Prairie Artisan Ales or Prelude Coffee Roasters inside 8th Street Market.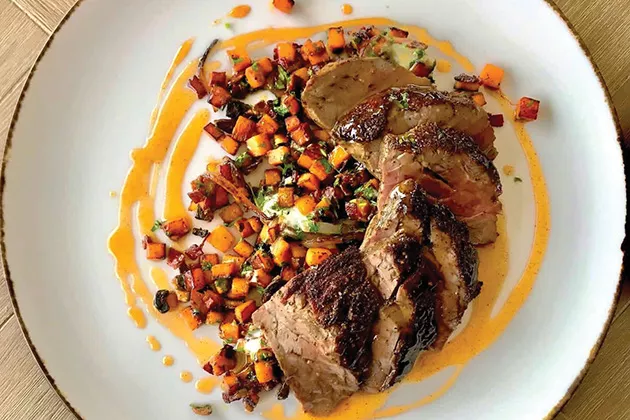 Bar Cicchetti
121 NW Second St.
barcicchettiok.com | 405-795-5295
Whether you want to grab a quick bite and drink on the way to a Thunder game or have a full-course meal to take advantage of a large wine list, visit this new offering from local chef Jonathon Stranger and celebrity chef Fabio Vivani, which follows last year's Osteria. The menu is a range of influence from Mediterranean countries, including the Nishyobi Askaushi steak with smoked paprika caramel, sweet potato chorizo and blue cheese.
Wagyu Japanese BBQ
3000 W. Memorial Road, Suite 105
wagyujapanesebbqokc.com | 405-285-9796
The centrally located Yakiniku grills in the booths at Wagyu are the perfect place to have a fun meal with friends and family. You can grill choice cuts of Japanese Wagyu beef or American Prime beef that are marinated in sweet and savory flavors to your liking. If you want a prepared item, there are plenty from which to choose, including ramen, Korean bibimbap and udon noodles.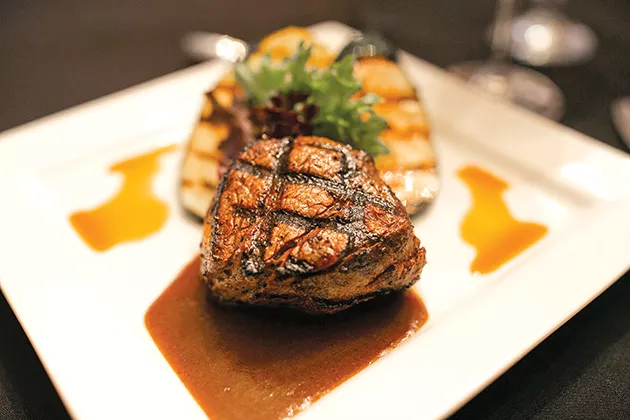 The Cellar at Castle Falls
820 N. MacArthur Blvd.
castlefalls.com | 405-942-6133
The grounds at Castle Falls are a unique experience; its centerpiece is a replica French castle built with salvaged material from some of the landmarks that were destroyed during Oklahoma City's early urban renewal. The bottom level is The Cellar, a nine-seat restaurant that features a seasonal menu bolstered by French and American classics like a charred baby romaine Caesar. The Cellar is at its busiest during the holidays, so make arrangements as soon as possible.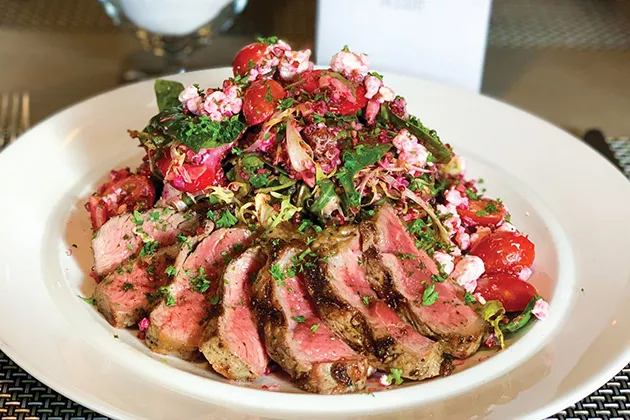 Café Cuvée
1200 N. Walker Ave.
cafecuvee.com | 405-898-8120
A true French experience in Oklahoma City has not felt as simultaneously relaxed and fancy as it does at Café Cuvée, which is located in the bottom floor of the Ambassador hotel in Midtown. Guests can be wowed by watching staff filet Dover Sole tableside or the tasty and simple dish poutine pomme — duck confit over fries with gravy and melted Swiss cheese. It's also home to one of the best brunches in the city.