Though this season's temperatures haven't been frigid most days so far, you might still be experiencing the winter blues. Few things are as comforting as a nice, warm bowl of noodle soup. Thanks to OKC's wide range of Asian restaurants with multiple styles of ramen and pho-filled menus, the options are bountiful. Here are seven places where you're guaranteed to find a mood-altering bowl.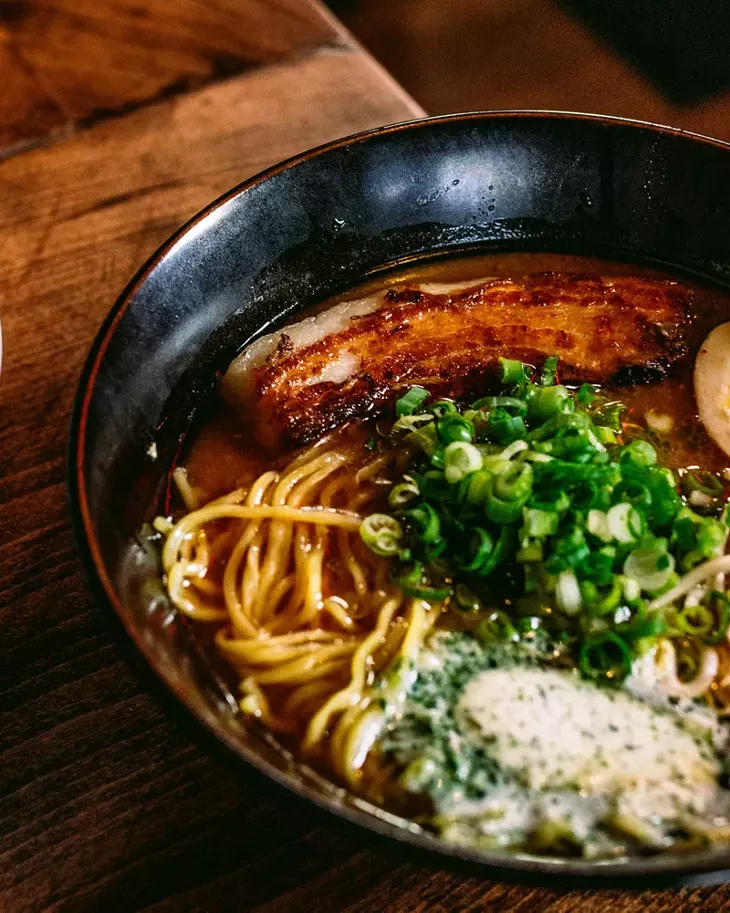 Photo provided
Goro Ramen
Goro Ramen
405-900-6615 • 300 Paseo Dr.
gororamen.com
After starting out in the Plaza District, Goro Ramen moved to its stylish new space in the Paseo, taking its classic menu designed by Chef Jeff Chanchaleune with it. Their stellar spicy miso is made with a thick chicken broth and roasted garlic miso, topped with a spicy pork meatballs, corn and a perfectly soft-boiled egg, ajitama, menma, goma and negi atop tender noodles. It's popular for a reason.
Photo provided
Pho Cuong
Pho Cuong
405-524-5045 • 3016 N Classen Ave.
No list of OKC noodle soups would be complete without Pho Cuong's brilliant stable of delicious Vietnamese soups. Fondly known to locals as the "Green House," Pho Cuong has been an easy choice for those looking for a consistent and savory bowl of beefy noodle soup. Here the broth is grounded with a foundation of whole spices that can take up to ten hours to simmer. Each bowl comes with a pile of fresh herbs, bean sprouts and greens.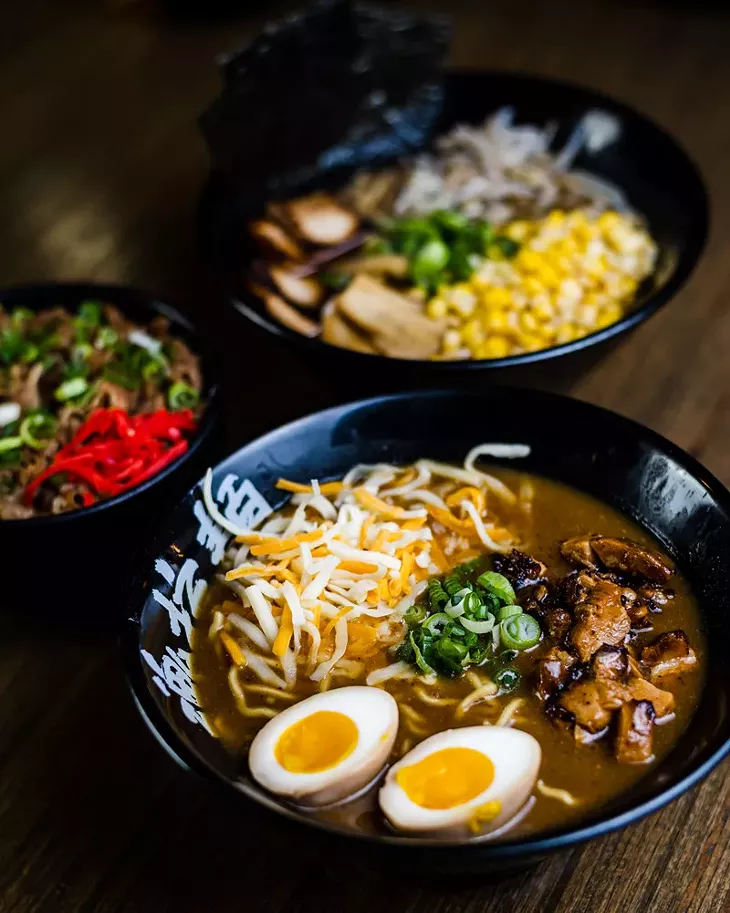 Photo provided
Tamashii Ramen
Tamashii Ramen
405-825-4532 • 321 NW 8th St.
tamashiiokc.com
Tamashii carries a great menu of ramen, including two types of tonkotsu, a delicious curry ramen and tsukemen, "dipping noodles" finished with braised pork belly, nori, bamboo and a jammy soft-boiled egg. However, the star of the show is definitely the miso butter corn ramen, a miso ramen made in a true Hokkaido style with the aforementioned ingredients.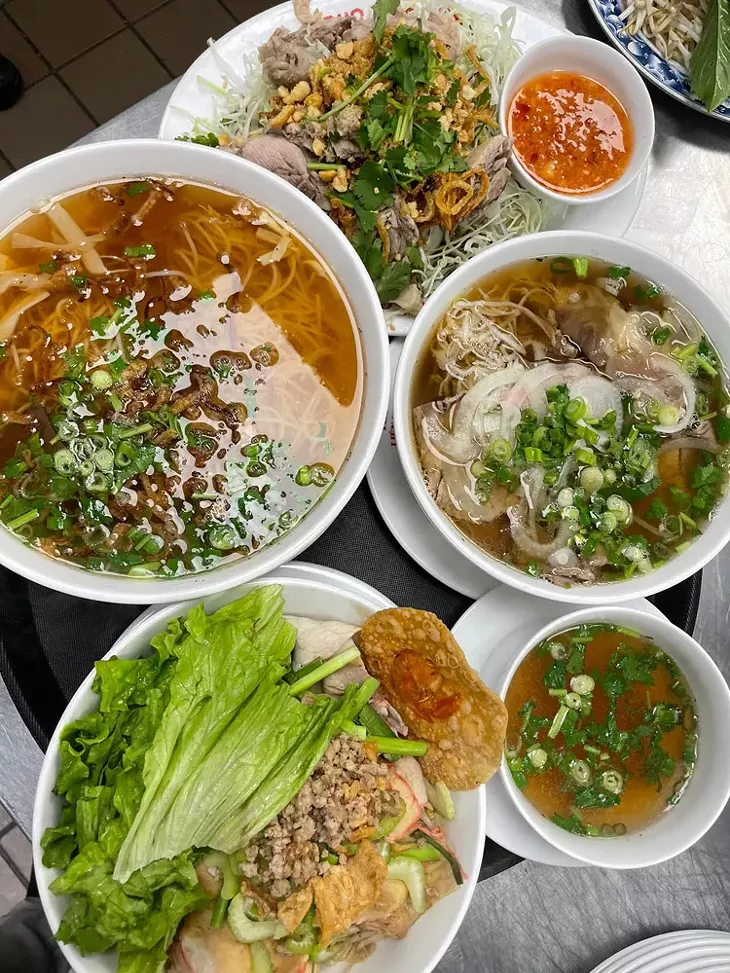 Photo provided
Pho Lien Hoa
Pho Lien Hoa
405-521-8087 • 901 W 23rd St.
One of the city's most popular spots to find a classic bowl of pho has long been Pho Lien Hoa. This Uptown 23rd pho restaurant features a large dining room that is often packed — with good reason. Here you'll find a swath of steaming hot bowls of noodles over flavorful broth paired with tender beef, toothsome tripe, melty tendon and more. But don't forget your cash, as Pho Lien Hoa doesn't take cards.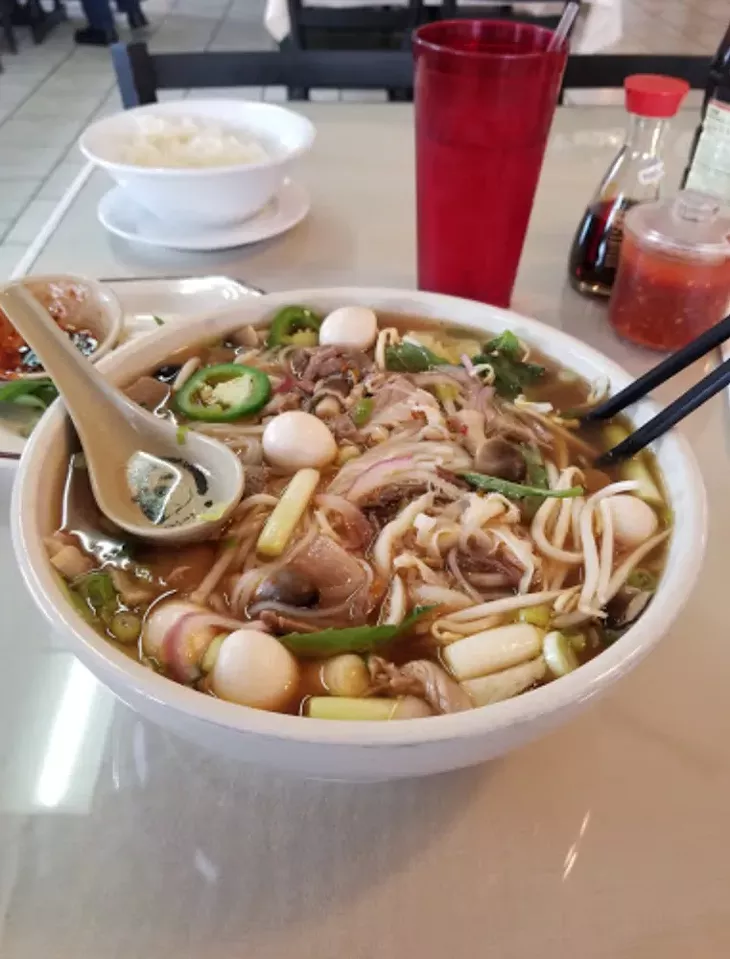 Photo provided
Pho Thai Nguyen
Pho Thai Nguyen
405-525-7373 • 3221 N Classen Ave.
For carnivores who judge a bowl of pho based on the amount of meat it contains, Pho Thai Nguyen delivers the beefy goods and the rich housemade broth would make a top contender if there were an OKC pho contest. While this pho doesn't need extra seasoning, a spoonful of spicy sriracha doesn't hurt either. Pair your soup with traditional spring rolls for a well rounded meal.
Photo provided
Masa Ramen
Masa Ramen
405- 463-0303 • 1001 W. Memorial Rd.
Masasushiokc.com
If you're looking for a fantastic bowl of noodles in Quail Springs, look no further than Masa Ramen. Here you'll find a shoyu ramen made with chicken broth and filled with pork belly, bamboo, sprouts and black fungus, all finished with the traditional soft-boiled egg. For something even richer, try the popular ribeye ramen made with a pork broth and tied together by the satisfying flavors of thinly-sliced ribeye and chili floss.
Photo provided
Pho 54
Pho 54
405-608-5054 • 15001 N May Ave.
pho54okc.com
Nestled in a strip mall along May Avenue, the small and quaint Pho 54 serves classic bowls of pho filled with thick rice noodles and proteins like tender rare steak and brisket in a savory broth. While any on the menu would satisfy, the shop's seafood pho is a particular highlight thanks to a rich broth bolstered with shrimp, squid and imitation crab.