Whether you're looking for melted cheese on a sandwich or with pasta, these seven restaurants will answer that craving that is important year-round, but even more so during the winter. It's a not-so scientific fact that melted cheese warms your soul.
By Jacob Threadgill with photos provided and Gazette / file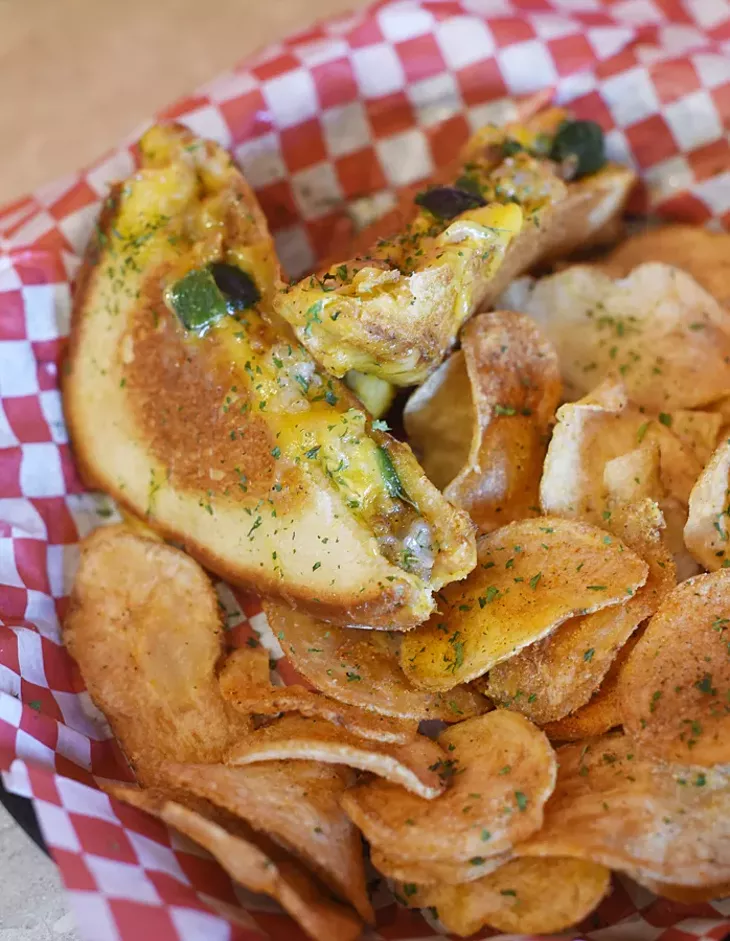 Off the Hook Seafood and More
1920 S. Meridian Ave.
offthehookokc.com | 405-606-6040
Off the Hook has done something once thought to be impossible: make Oklahoma known for seafood. Its most popular menu item is the smothered seafood that tops rice or fries with a lobster sauce that includes shrimp, crawfish, lump crab, baby clams and, of course, cheese, bacon and green onions. The melted lobster sandwich combines lobster, Monterey Jack, roasted peppers and onions.


Café Cuvée
1200 N. Walker Ave.
cafecuvee.com | 405-898-8120
There are a lot of Canadians who will tell you that it's not poutine unless it's served with lukewarm cheese curds. Luckily, we're not bound by Canadian tradition. Café Cuvée's new Poutine Pomme tops fries with red wine gravy, duck confit and melted Swiss cheese. Why are you still reading this and not ordering it already?


Scottie's Deli
427 NW 23rd St.
scottiesdeliokc.com | 405-604-8940
There are six grilled cheeses on Scottie's menu, which makes all of its bread in-house. You can get fancy varieties like T's Grilled Cheese with horseradish Havarti with chives, tomato and Dijon or the ham and pimento cheese, but ultimately, nothing gets the perfect pull like a classic with American cheese.


Tom + Chee
2116 W. Memorial Road
tomandchee.com | 405-810-5152
This national chain got a boost after appearing on ABC's Shark Tank, and the first Oklahoma location opened off Memorial Road early last year. The menu is designed around the timeless connection between grilled cheese, soups and salad. You can build your own sandwich or choose from 10 house selections. Of course you always skip and go straight to dessert for a grilled doughnut and cheese.


Vito's Ristorante
7521 N. May Ave.
vitosokc.com | 405-848-4867
Chef and owner Cathy Cummings' sugo — classic meat sauce — is some of the best in the city, and when combined with melted mozzarella, it's undefeatable. You can get it with a variety of dishes across the menu, and you can't go wrong with any of them. The idea of watching the mozzarella melt under the broiler is one of the best feelings in all of cooking.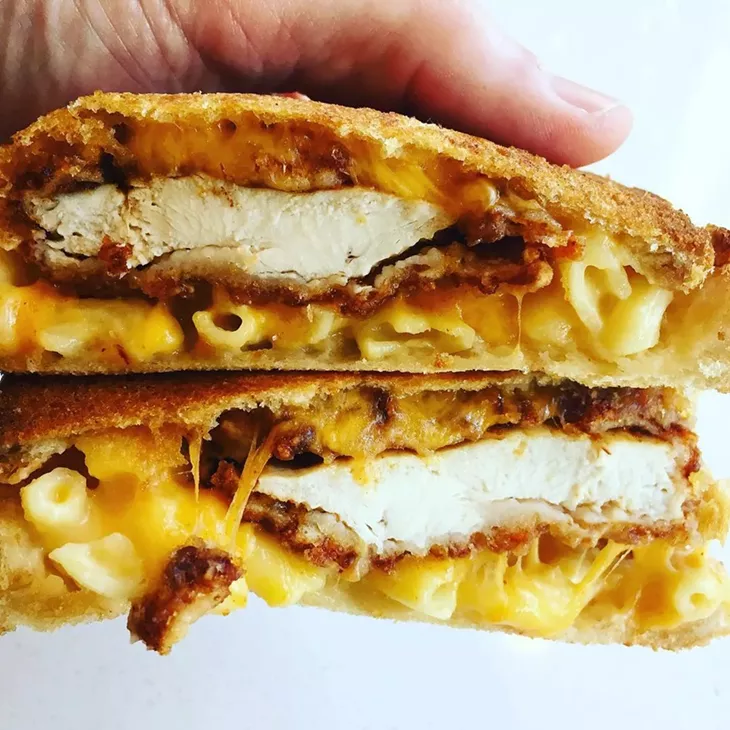 Nashbird
1 NW Ninth St.
nashbirdchicken.com | 405-600-9718
Nashbird will parlay its excellent take on Nashville hot chicken into a second location in Edmond later this year, but the restaurant is much more than just chicken. It's worth checking out for its macaroni and cheese, which is available as an appetizer in popper form or as an entrée. Of course, you can get an entrée order topped with your favorite heat level of fried chicken or watch for a special that puts it all onto bread.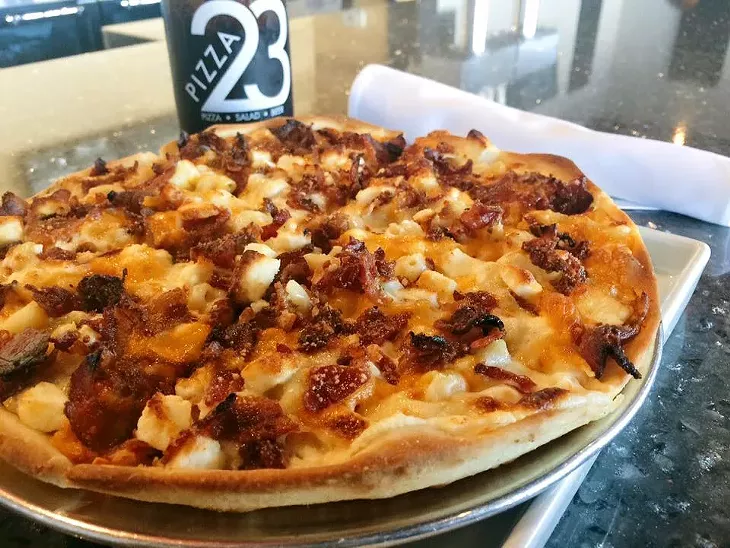 Pizza 23
600 NW 23rd St.
pizza23okc.com | 405-601-6161
If you have a hard time choosing between pizza and pasta, why not choose both? The Bacon Mac-a-Delic at Pizza 23 is a carb-lovers dream. The crust is topped with Alfredo sauce, macaroni, bacon, mozzarella, feta and cheddar cheeses. Pasta on pizza is a relatively new topping, and there needs to be more combinations.