Celebrating the New Year can be done with the masses on New Year's Eve or even a few days before (we won't tell anyone), and while champagne is the traditional celebratory drink of choice, we realize it's not for everyone. Here are seven restaurants with good drinks and great environments.
By Jacob Threadgill with photos by Alexa Ace and provided
The Jones Assembly
901 W. Sheridan Ave.
thejonesassembly.com | 405-212-2378
The Jones Assembly is offering a prix-fixe dinner menu available by reservation and a concert with My So Called Band and midnight champagne toast to ring in the New Year. Of course, The Jones offers an extensive craft cocktail list full of originals and classics, like an amaretto sour.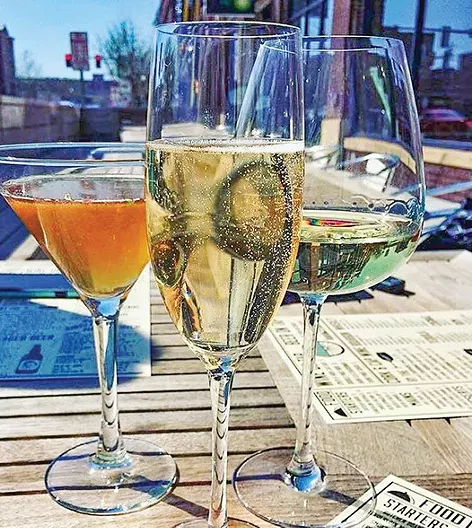 Sidecar Barley & Wine Bar
1100 N. Broadway Ave.
sidecarbarleyandwine.com | 405-421-0203
The environment at either Sidecar location is fun due to its rooftop patio setting with plenty of heaters, and you might be able to sneak a peek of the action around Automobile Alley or Chisholm Creek. Sidecar is serving the Old Cuban cocktail, which is rum, lime juice, simple syrup, mint, bitters and topped with prosecco to get your requisite bubbly for the new year.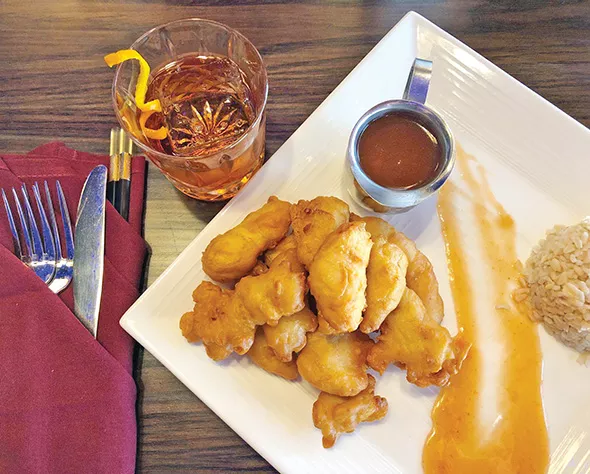 Kwan's Kitchen
3031 W. Memorial Road
kwans.kitchen | 405-607-8838
Do you want to get a little champagne, but maybe you don't like to drink or are underage? Kwan's Kitchen showcases owner Pak Kwan's experience training in Belgium, and it's showcased in Kwan's version of sweet and sour chicken, which comes with a champagne reduction.
O Bar
1200 N. Walker Ave. (seventh floor)
obarokc.com | 405-898-8170
O Bar is the reigning winner of Oklahoma Gazette's Best of OKC readers' poll for the best rooftop patio. What better way to enjoy what 2019 has to offer by taking in the ever-expanding Midtown district with a great downtown skyline in the background? O Bar has an extensive wine list, and cocktails are divided by mood: sweet and seductive, shaken and tart or long and bubbly.
The Hutch on Avondale
6437 Avondale Drive, Nichols Hills
hutchokc.com | 405-842-1000
The Hutch hasn't finalized New Year's plans, but why wait? It hosts a bird and bottle night where you can enjoy a whole fried chicken for $26 and a bottle of Gloria Ferrer for $32. It's a huge step up from Andre and KFC and well worth the price.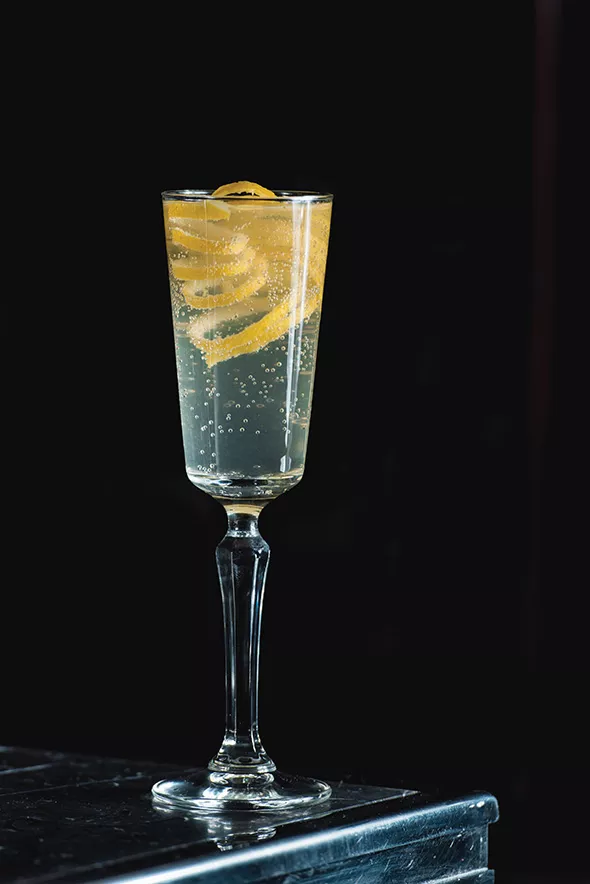 The R&J Supper Club and Lounge
320 NW 10th St.
rjsupperclub.com | 405-602-5066
For New Year's Eve, The R&J is offering a four-course surf-and-turf meal and guests can dine on either or both halves of the duo. Of course there will be a champagne toast at midnight, but R&J's bar also offers a few champagne cocktails, including the classic French 75, which is gin, champagne and lemon juice.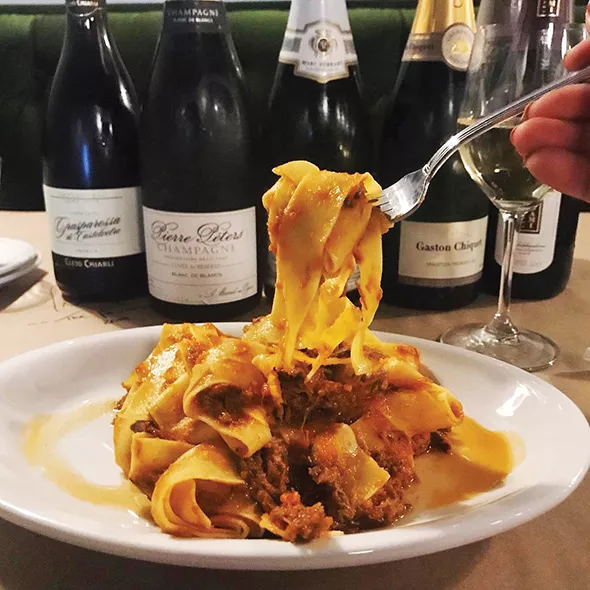 The Pritchard
1749 NW 16th St.
pritchardokc.com | 405-601-4067
It's hard to beat the duo of bar manager Mindy Magers and chef Shelby Sieg, and they've got you covered on New Year's Eve. You can pursue The Pritchard's extensive wine list or dig into a delectable plate like the short rib pasta.