Calorie counts go out the window over the holidays, but now that we've turned the calendar over to 2019, it's time to start making those New Year's resolutions come to fruition. These seven restaurants allow you to eat out while staying true to your goals.
By Jacob Threadgill with Gazette / file and provided photos
Okie Pokie
2418 N. Guernsey Ave.
noodeeokiepokie.com | 405-605-5272
Okie Pokie's combination of fresh fish with greens is a heart-healthy way to start off the new year. Order tuna, salmon or both over greens instead of rice for a tasty treat that has a low carbon footprint and will satiate your stomach and your conscience.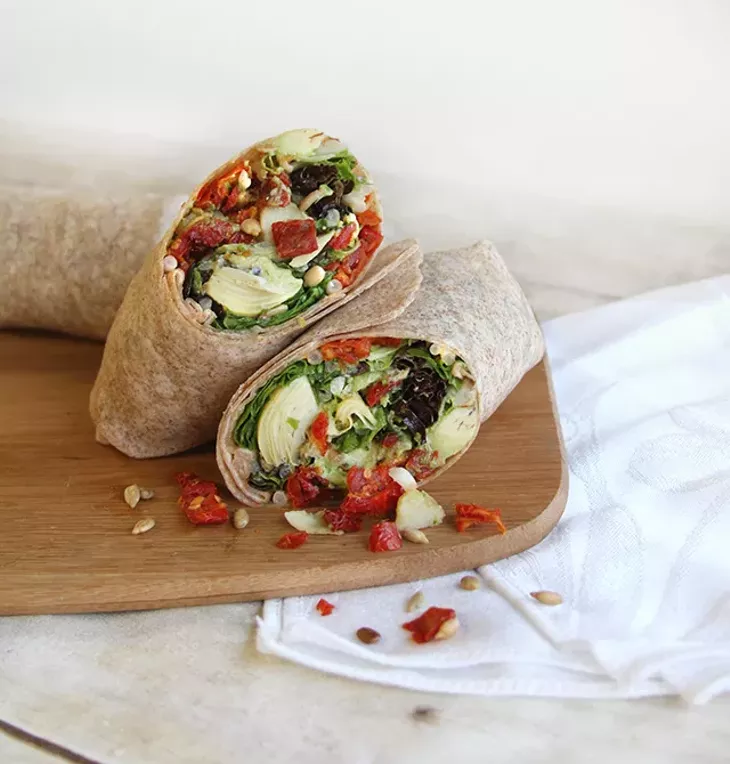 Coolgreens
204 N. Robinson Ave.
coolgreens.com | 405-600-6444
"The big salad" is a Seinfeld joke that lives on decades after its finale. Take the middleman out of the equation and go to any of Coolgreens' six metro area locations to get a hearty salad or go with a sandwich, quinoa bowl or flatbread. The Plaza Skinny includes a nice assortment of greens, sundried tomatoes, sunflower seeds, artichokes and basil vinaigrette and can also be ordered in a wrap.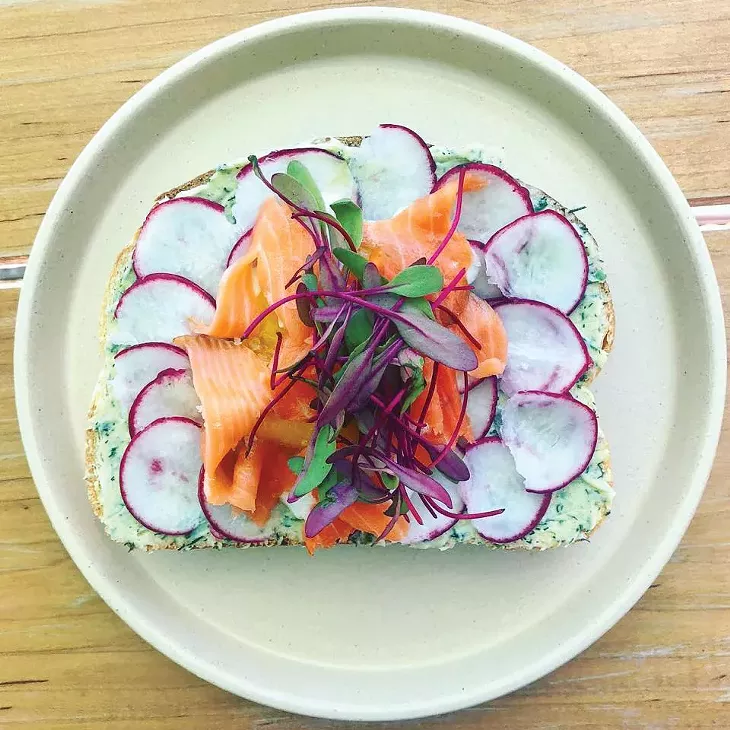 The Kitchen at Commonplace Books
1325 N. Walker Ave., Suite 138
commonplacebooksokc.com/kitchen | 405-534-4540
Commonplace's new kitchen does a lot with a little space by focusing on a menu devised around toasts, salads and naturally gluten-free polenta. It's a relaxed quick breakfast or lunch option in the Midtown area, and it serves family-style specials for dinner. It also serves the Cadillac of salmon, Ora King, on toast with herbed butter and radish or with greens and avocado on a salad.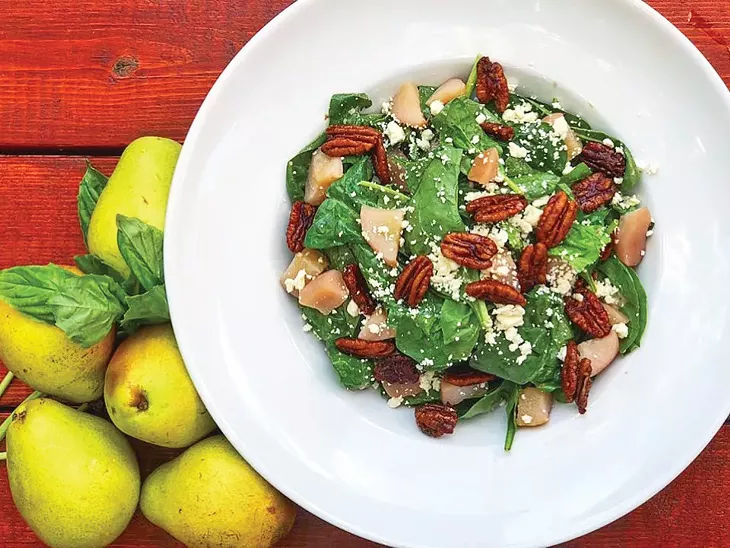 Picasso Cafe
3009 Paseo St.
picassosonpaseo.com | 405-602-2002
With a menu that is about half vegan and vegetarian-friendly but with plenty of carnivorous options, everyone can go home happy. Picasso Cafe has a robust salad selection, and the Drunken Pear with spicy, port-poached pear, spiced pecans, feta cheese and cider pecan vinaigrette has the warm notes of winter while also being refreshing in the summer.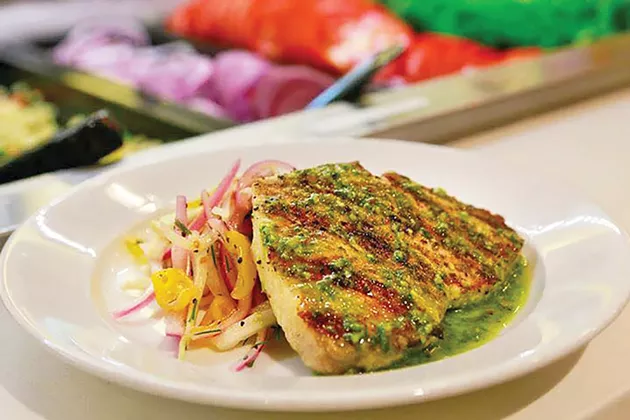 Cafe Nebu
333 W. Sheridan Ave.
cafenebu.com | 405-228-8386
The cafeteria on the first floor of Devon Energy Center is much more than an employee eatery, but its incentive to provide its employees healthy options pays off for the rest of the community, especially after an indulgent holiday period. You can grab fresh sushi or made-to-order noodle bowls with high-quality proteins and veggies or visit the "Well" station for a daily special of something tasty and nutritious.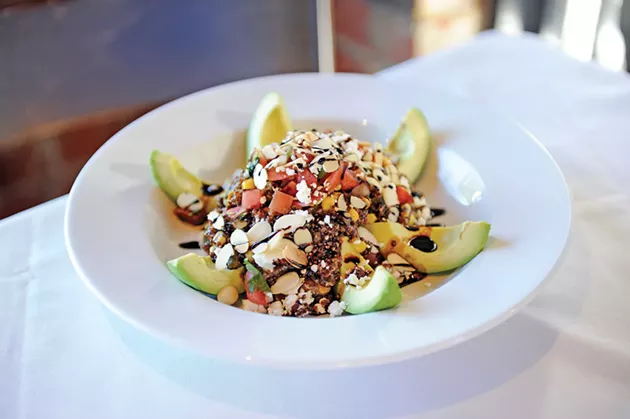 Cheever's Cafe
2409 N. Hudson Ave.
cheeverscafe.com | 405-525-7007
A trip to Cheever's after the holidays means passing up its delectable chicken-fried steak with jalapeño gravy, but it doesn't mean sacrificing flavor. Its quinoa avocado salad isn't just one of the best salads in the metro area; it's one of the best dishes. The combination of quinoa, avocado, chile-lime corn, pico de gallo, goat cheese and almonds with garlic vinaigrette is a home run that will leave you full without the guilt.
The Earth Cafe & Deli
309 S. Flood Ave., Norman
theearthnorman.com | 405-364-3551
This Norman staple is a go-to for vegetarian- and vegan-friendly sandwiches, salads and baked goods. Jim's Salad includes mixed greens, carrots, black olives, sprouts, tomatoes, pumpkin seeds and vegan cheese. It has essential protein, antioxidants and plenty of fiber, which will help your heart after a long holiday season.