Even though modern technology allows most ingredients to be available year-round, there's nothing like eating products that are in season, and that can be difficult during winter months. These seven dishes highlight seasonal ingredients.
By Jacob Threadgill with provided and Gazette / file photos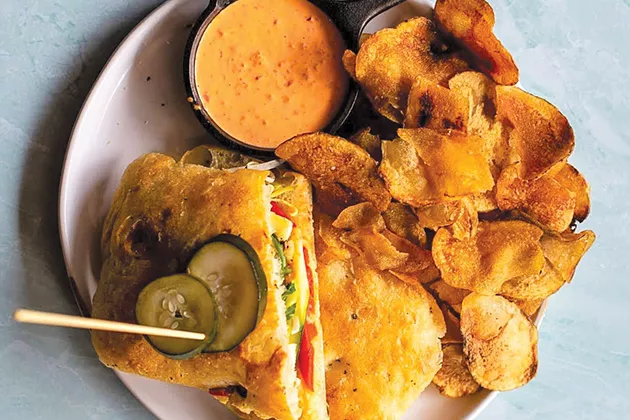 Osteria
6430 Avondale Drive, Nichols Hills
osteriaokc.com | 405-254-5058
If you think leeks have a similar flavor to onion, you're not wrong because they come from the same genus, but when the leek is cooked, it has a much more complex and sweeter flavor than a green onion. Osteria offers leeks, which are at peak season in the winter, on its pressed vegetable panini with hummus, zucchini, bell pepper and arugula for lunch and braised leeks with lamb osso bucco for dinner.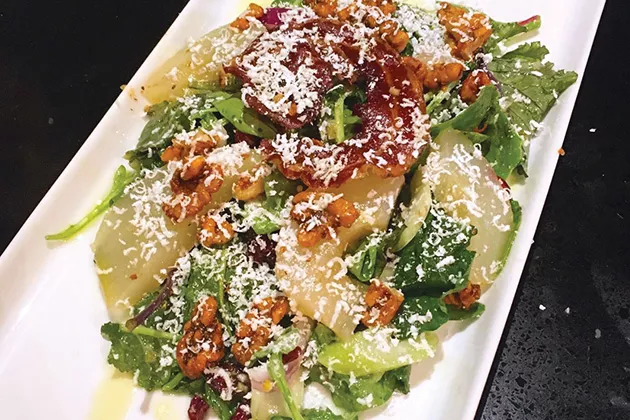 Piatto Italian Kitchen
2920 NW 63rd St.
piattookc.com | 405-608-8866
While the ubiquitous Bartlett pear hits markets in the summer, the Anjou pear is known as a winter pear, and it's a great option to supplement fruit during the winter if you don't want something grown in a greenhouse. The poached pear salad — with field greens, cranberries, spiced walnuts, crispy pancetta, goat cheese and orange vinaigrette — is the perfect start to a meal with housemade pasta at Piatto.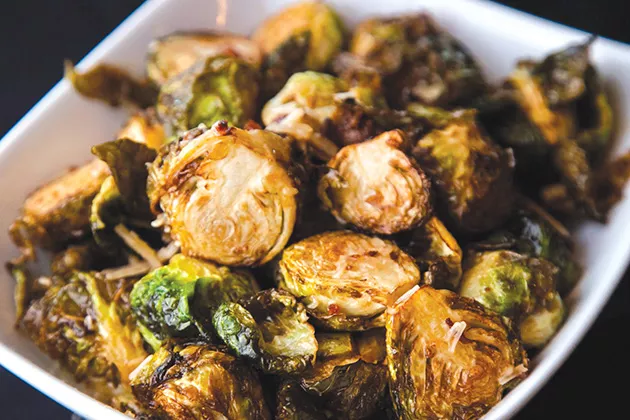 La Brasa
1310 NW 25th St.
labrasaokc.com | 405-524-2251
Even if you've been "over" Brussels sprouts since they became an en vogue ingredient at the start of this decade, La Brasa's version will bring you back into the fold with its unique preparation. The sprouts are flash-fried and tossed with honey-lime vinaigrette and bacon before getting a dusting of Parmesan cheese. It's a good start to an around-the-world meal at La Brasa.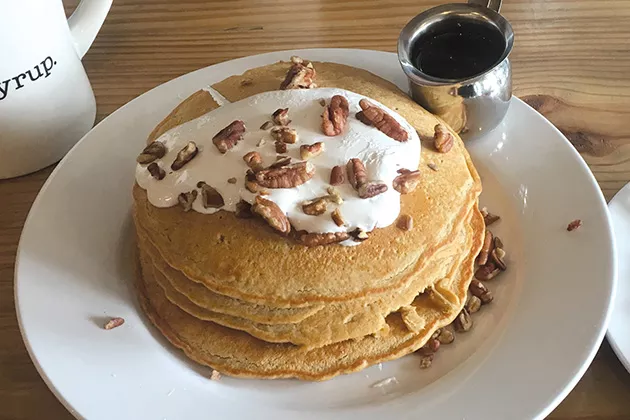 syrup.
1501 NW 23rd St.
syrupbreakfast.com | 405-601-1354
Sweet potatoes are all over the place these days, but they're at their best in the winter. You can enjoy the flavor of a sweet potato while also having fun with some marshmallow glaze at syrup. with the Home Sweet Homa that also includes crumbled pecans. It's one of the most satisfactory sweet breakfast treats available in the metro area.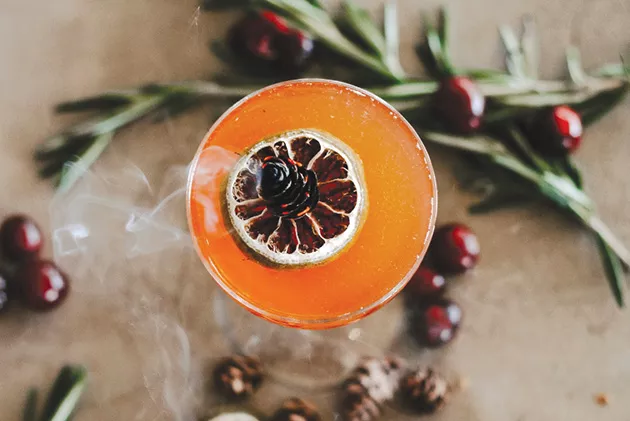 The Jones Assembly
901 W. Sheridan Ave.
thejonesassembly.com | 405-212-2378
The Jones' new food menu includes lots of seasonal additions like butternut squash purée with its pork chop or maple sweet potato hash with its Buddha Bowl, but that also goes for its expertly crafted cocktail menu. The Quince Jones is Laird's Applejack whiskey with sauvignon blanc, quince cordial and spiced cranberry and rosemary syrup.
Cheever's Cafe
2409 N. Hudson Ave.
cheeverscafe.com | 405-525-7007
The Brussels sprouts and kale salad remains a fixture at Cheever's Cafe, but it's perfect for when you're trying to eat light in the weeks between food-heavy holidays, and many of its ingredients like the chunks of ruby grapefruit are in season. You'll also find pistachios, chile-lime corn and blue cheese with onion vinaigrette.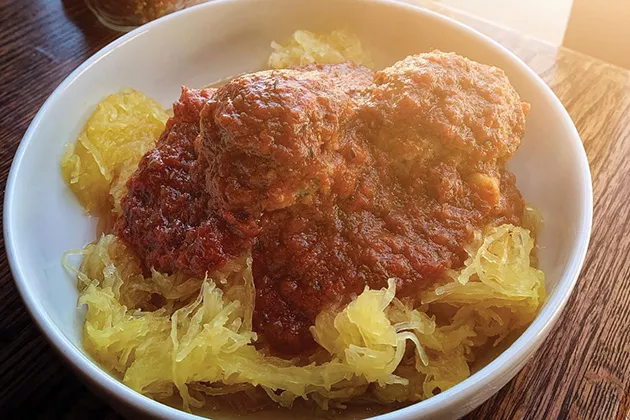 The Wedge Pizzeria
4709 N. Western Ave.
thewedgepizzeria.com | 405-602-3477
The winter brings a tasty and nutritious alternative to traditional pasta: spaghetti squash. Do you have a craving but don't want to spend all that time roasting and preparing the squash? Let The Wedge do the work for you as it offers any of its pasta dishes to be served over spaghetti squash for as long as the ingredient is in season.