It might have taken until the middle of October for a chill to finally hit the air, but it's here. There is no better way to warm your soul than with a bowl or cup of a tasty soup. Not to be confused with its cousin the stew or variants like pho or ramen, the soups on this list are classic.
By Jacob Threadgill with photos provided and Gazette / file
Pub W
3121 W. Memorial Road
pubdub.com | 405-608-2200
The roasted vegetable and quinoa soup from Pub W will leave you full without meat or relying on an additional entrée order. Packed with roasted potato, zucchini and red peppers in addition to tomato, corn, peas and quinoa, the soup is topped with avocado, feta cheese and cilantro and is sure to make your stomach happy.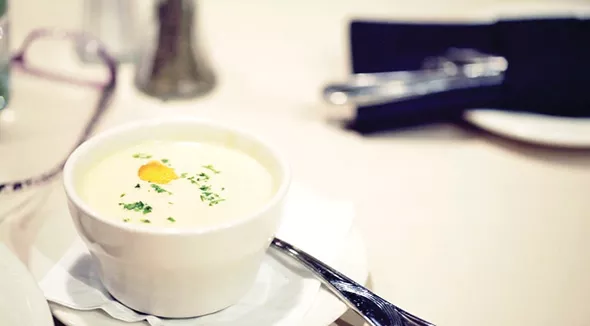 Paseo Grill
2909 Paseo St.
paseogrill.com |405-601-1079
Sometimes simplistic is better. The only soup on Paseo Grill's full-time menu is the classic cream of mushroom soup. Everything is made in-house, including the broth that has plenty of button mushrooms and is completed with just the right amount of cream. It's all topped with the French-imported Port Salut cheese that is a mild flavor of sweet and savory.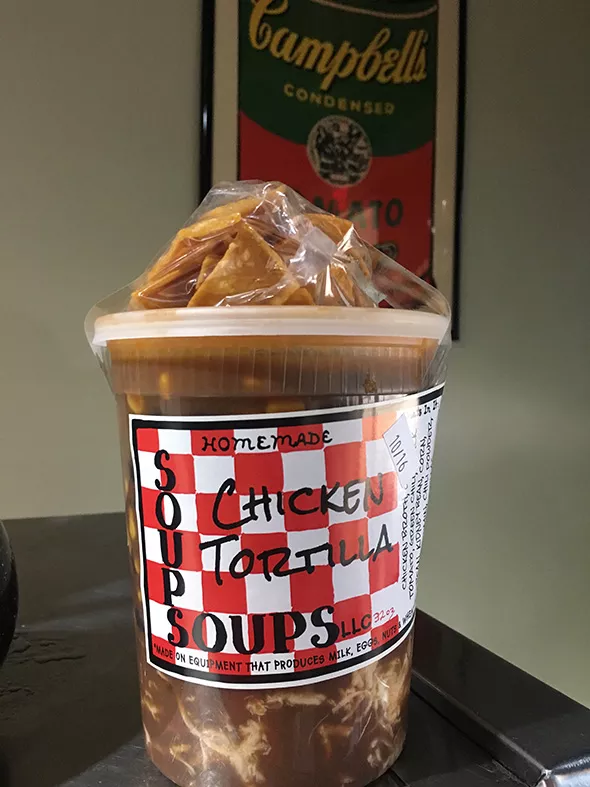 Soup Soup
7654 N. Western Ave., Nichols Hills
405-843-7095
This takeout restaurant is so nice, they named it twice. Owner Terry Sinclair's Soup Soup has more than 25 soups on its menu, and they are ready to be picked up and heated up at home or the office. The Autumn Bisque made with roasted butternut and acorn squash, onion and apple is popular this time of year, but it's hard to ever go wrong with tortilla soup. The store also offers sandwiches, salads and desserts.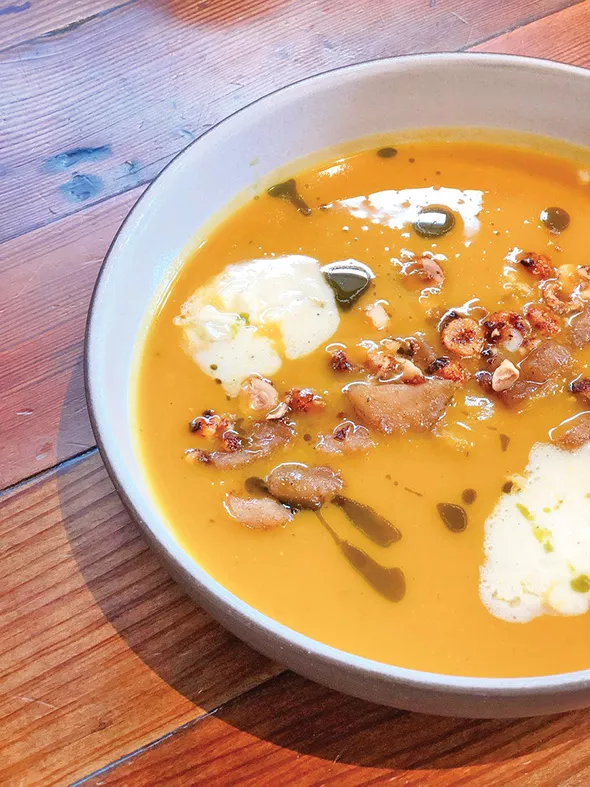 The Jones Assembly
901 W. Sheridan Ave.
thejonesassembly.com | 405-212-2378
Soup is the perfect vehicle to highlight all of the seasonal squash available in autumn and winter, like the kabocha squash, which is also sometimes referred to as Japanese pumpkin in the states. The Jones purees roasted kabocha and pairs it with apple, spiced hazelnuts, herbed oil and crème fraiche (the soup is vegan without the crème).


Charleston's
2000 S. Meridian Ave.
charlestons.com | 405-681-6686
The Internet is full of blog posts and Pinterest pins of people trying to make a copycat version of Charleston's potato soup, which is available in six states. Sometimes, a copycat recipe just won't do the trick. Get the creamy, bacon and cheese-topped baked potato soup at one of seven metro area Charleston's locations.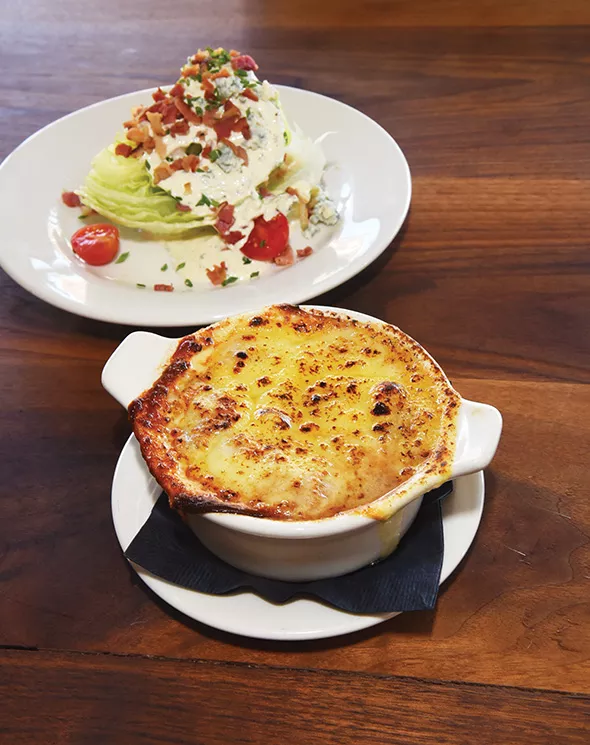 Broadway 10 Bar & Chophouse
1101 N. Broadway Ave.
broadway10okc.com | 405-212-3949
French onion soup has been at the forefront of American menus since the 1960s, and for good reason. The amount of time and love it takes to caramelize that many onions comes through with a quality final product, especially when it's topped with a giant crouton and mounds of crispy and melted cheese.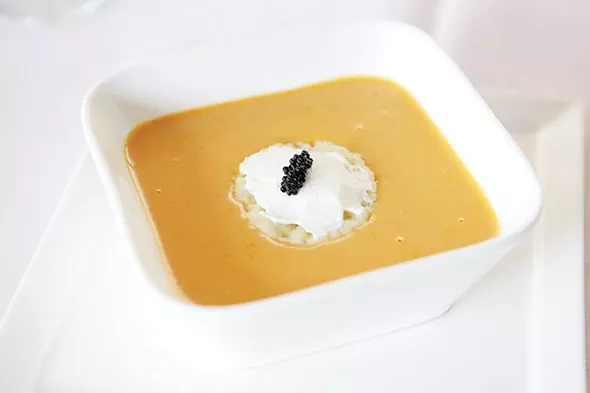 Museum Cafe
415 Couch Drive
okcmoa.com/cafe | 405-236-3100
What better way to end a long day than by touring the Oklahoma City Museum of Art's collections than by its excellent cafe? When the weather is cold, nice warm lobster bisque will be the perfect way to warm your soul. The creamy soup gets an elegant finish with a puff pastry disc topped with sour cream and caviar.