Apple pie is from England and ketchup was invented in China, so two foods that are associated with the U.S. are not from here. To celebrate the country's independence, we are highlighting foods that are actually from the good ol' U.S. of A.
By Jacob Threadgill with provided photos
Scottie's Deli
427 NW 23rd St.
scottiesdeliokc.com | 405-604-8940
While mixed meat sandwiches are certainly a staple of Cuban cuisine, the combination of roast pork, ham, pickles, Swiss cheese and mustard on a baguette loaf was invented by a Cuban immigrant cigar maker in Key West and then perfected in Tampa. Scottie's Deli makes everything from scratch, including the meat and bread, and its take on the Cuban sandwich was featured on the television show Cheap Eats.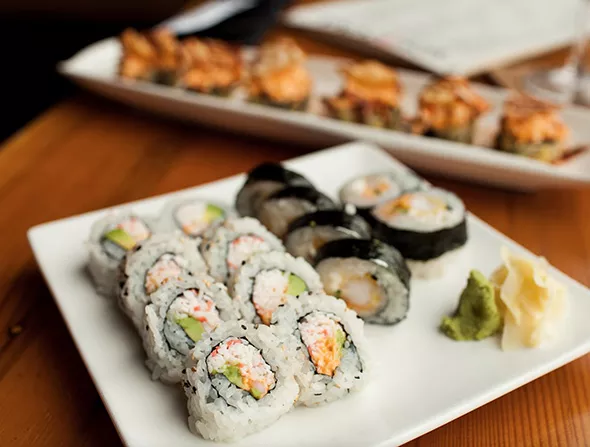 Yokozuna
13230 Pawnee Drive, Suite 100
yokozunasushi.com | 405-500-1020
The spicy tuna roll is one of the most popular options at sushi restaurants in the U.S., but the combination doesn't originate from Japan. The addition of spicy mayonnaise to the roll is disputed between Los Angeles' Little Tokyo and Seattle, but either way, it's an American invention. Yokozuna has a vast array of U.S.-style rolls, in addition to nigiri, sashimi and other entrees, including ramen.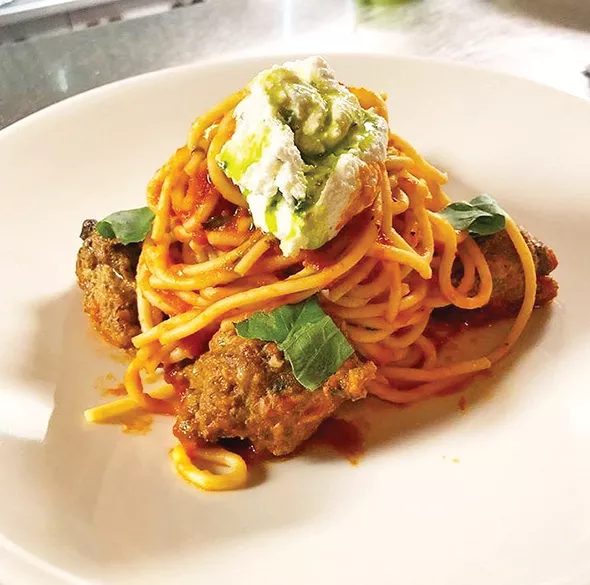 Patrono Italian Restaurant
305 N. Walker Ave.
patronookc.com | 405-702-7660
In traditional Italian culture, meatballs are served separately as either an appetizer or entrée. Pasta is served on its own with flecks of meat in the sauce, depending on the region and style, but the first known recipe for spaghetti and meatballs likely came from Italian immigrants to the U.S. and was published in our country's The Macaroni Journal in the 1920s.
La Baguette Bistro
7408 N. May Ave.
labaguettebistro.com | 405-840-3047
Despite the name, the German in German chocolate cake does not reference its country of origin but rather its creator, Samuel German, an English-born baker who worked for Baker's Chocolate Company in Massachusetts. He called the cake Baker's German sweet chocolate, and the recipe went national when it was published in The Dallas Morning News in 1957. La Baguette Bistro stocks the cake with its coconut-pecan topping.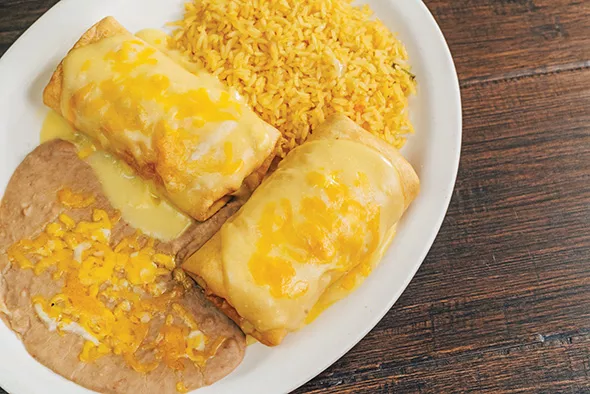 Chelino's Mexican Restaurant
1605 N. Meridan Ave.
chelinos.net | 405-947-5611
The deep-fried burrito is a happy accident. Legend has it that Monica Flinn, owner of Tuscon, Arizona's El Charro Café, accidentally dropped a burrito in the fryer and covered up a curse word by exclaiming "Chimichanga!" which translates to "thingamajig." Chelino's serves them to-order with your choice of beef or chicken topped with cheese sauce.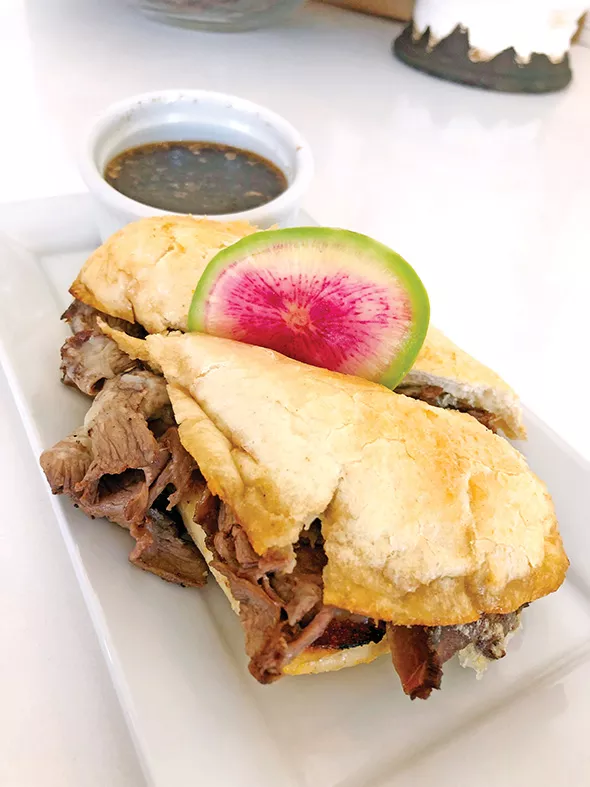 Kitchen No. 324
324 N. Robinson Ave.
kitchen324.com | 405-763-5911
The "French" in French dip refers to the style of bread, and its invention is traced to two competing Los Angeles restaurants in the early 20th century: Cole's Pacific Eclectic Buffet and Philippe the Original. Kitchen No. 324 serves it Philippe's way as it tops hand-carved beef with Gruyère and offers a single or double dip with a side of au jus.
Cafe 501
5825 NW Grand Blvd.
hrgok.com/cafe-501-classen-curve | 405-844-1501
What we call English muffins in the States is a variation on the British crumpet. English immigrant Samuel Bath Thomas opened a New York bakery in the late 19th century where he created the toaster crumpet, which he designed to be split and browned under a broiler. In the U.K., they are simply referred to as muffins, but regardless of the name, Cafe 501 offers them to-go from the bakery or as an appetizer.