After a hedonistic week of eating Thanksgiving food, these seven restaurants will allow you to get on the right track before the next holiday.
By Jacob Threadgill with photos provided and Gazette / file
Flip's Wine Bar & Trattoria
5801 N. Western Ave.
flipswinebar.com | 405-843-1527
Do you want to eat out, but the idea of Flip's tasty but indulgent pizzas or pasta dishes just sound like too much after the holiday? The Omega 3 Antioxidant Power Salad packs flavor and nutrients by combining spinach, blueberries, tomatoes, avocado, red onions with toasted nuts and a honey sesame dressing with 4 ounces of grilled salmon.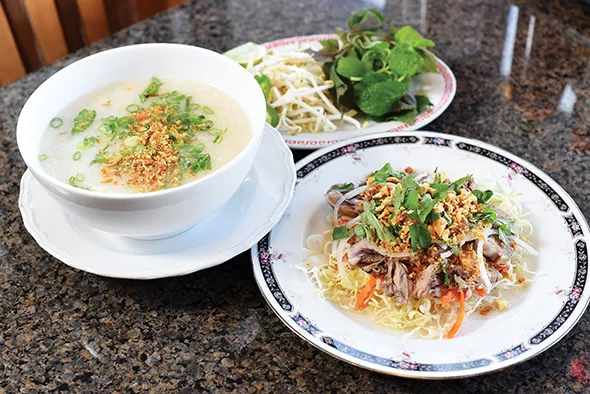 Gia Gia Vietnamese Family Restaurant
2624 N. Classen Blvd.
405-602-5095
Fresh cilantro packs a lot of nutrients, and one of the best ways to enjoy it by the handful is with the Vietnamese vermicelli salad bun that pairs lettuce, noodles and bean sprouts with sauces. Gia Gia in the Asian District serves up a good selection of bun, including a soup version with duck.
Health Nut Cafe
333 NW Fifth Street, Suite 104
healthnutcafe.net | 405-601-1644
With multiple locations throughout the city in different office buildings, Health Nut Cafe is a fast sandwich and salad option where you don't have to sacrifice taste. Its black bean burger has good smokiness and the additional crunch of sprouts. It also offers a variety of meats for sandwiches, melts and wraps with a few nutrient-rich salads.
The Red Cup
3122 N. Classen Blvd.
theredcupokc.com | 405-525-3430
Chef Patrick Clark has turned the venerable cafe into a vegetarian powerhouse in recent years. He turns out a daily vegan special like falafel salad, but Red Cup's kale Caesar salad — with chickpea barley salad, sundried tomatoes and cucumber — is the answer for your post-Thanksgiving cleanse.
Plato's Provisions
Mobile locations
facebook.com/platosprovisionsco | 405-464-3041
Oklahoma City's newest vegan food truck makes handmade seitan every morning before service where the protein-rich meat replacement is uniquely seasoned for every batch. Owners Taylor and Clint are delivering gyros, chicken sandwiches and daily specials to a growing number of fans every week. They're starting its first midweek lunch service at the Midtown Holiday Pop-Up Shops. Check social media for all dates and times.
Nunu's Mediterranean Cafe & Market
3131 W. Memorial Road
nunuscafe.com | 405-751-7000
The Mediterranean diet of chicken and fish not only is great for your body, but also nearly has the same carbon footprint as a vegetarian one. Take care of yourself and the planet by eating at Nunu's, which is celebrating its 10th anniversary with new menu items and additional dining space. Nunu's also has four vegetarian options on the menu.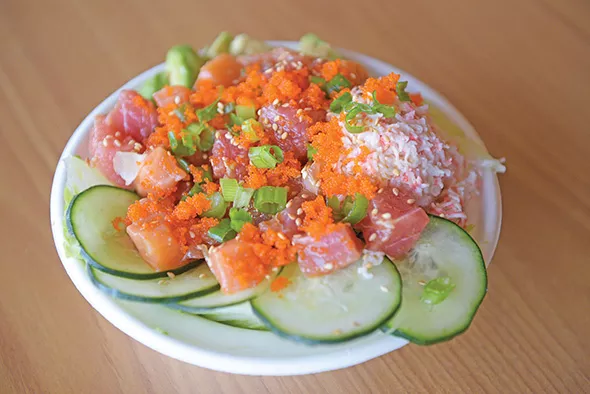 The One Cafe
122 E. 15th St., Edmond
405-340-0333
This Edmond cafe has served poke since before it became seemingly the most popular menu item of 2018 at restaurants across the city. Its build-your-own poke bowl allows customers to mix and match the choices of regular or spicy tuna, scallops and salmon that can be ordered over salad for an even more healthy option. The One Cafe is one of the highest-rated restaurants in Edmond for a reason.