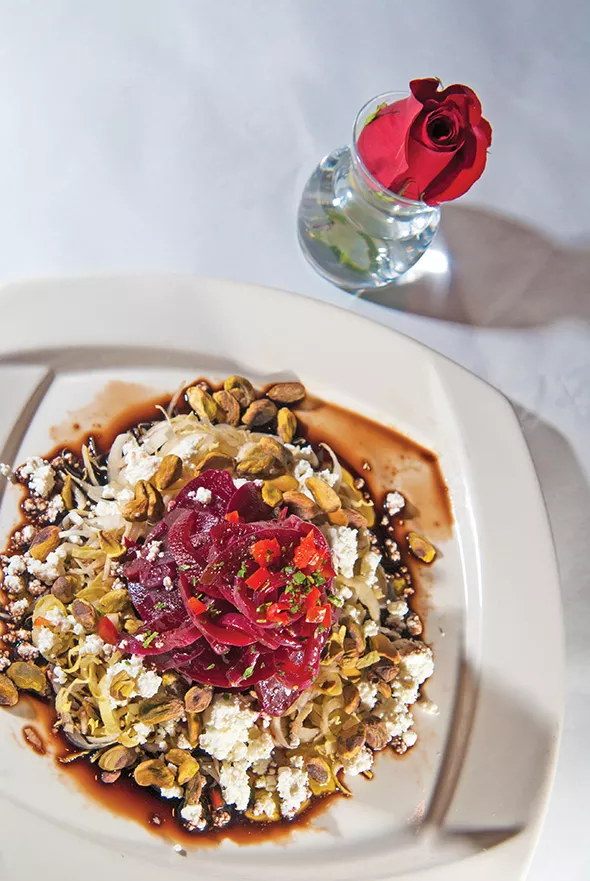 It's trick-or-treat time, and in honor of Halloween, we've put together a list of restaurants that feature some of the most divisive foods in the U.S. diet: mayonnaise, cilantro, olives, coconut, blue cheese and okra.
By Jacob Threadgill with photos by Alexa Ace and Gazette / file
The Metro Wine Bar & Bistro
6418 N. Western Ave.
metrowinebar.com | 405-840-9463
The Beets with the highest approval rating still might be the 20-year-old fictional band from the animated series Doug. There's a reason the roasted beet salad has been a staple on the menu at Metro for years as seasonal salads come and go; it's because it's tasty. The combination of pickled onions, goat cheese, pistachios and balsamic vinaigrette is a winner and might make you rethink beets.


Rococo
2824 N. Pennsylvania Ave.
rococo-restaurant.com | 405-528-2824
If you're not a fan of blue cheese, just give it time. As you grow older, you naturally burn off taste buds, so you want more assertive flavors. It's why your grandfather's favorite salad dressing is blue cheese. Rococo offers blue cheese cookies for that perfect combination of sweet and salty.


Tandoor
1901 E. Reno Ave.
tandoorokc.com | 405-270-0379
The bhindi masala certainly won't do anything to assuage those who fear okra because of its slimy consistency, but you certainly won't be left wanting extra flavor. The okra is stewed along with onions and peppers in a mixture of spices that is both sweet and spicy and will pack a punch. Tandoor is located inside Checkers Truck Stop and is one of the city's hidden gems.


The Wedge Pizzeria
4709 N. Western Ave.
thewedgepizzeria.com | 405-602-3477
Olives and pineapples on pizza are two of the more divisive toppings, so why not find a pizza that has both. The Furzanna on The Wedge's vegan menu combines pineapples, black olives, red onions, garlic, pine nuts and cashew ricotta on its traditional or gluten-free crust.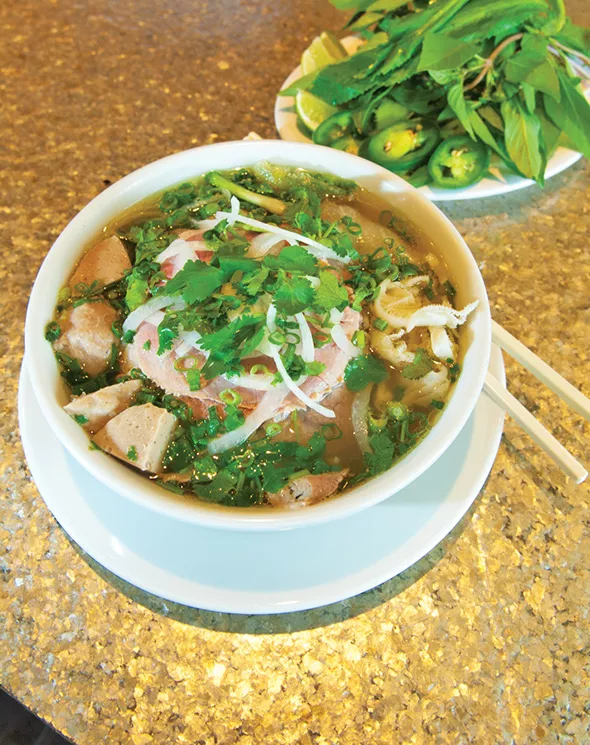 VII Asian Bistro
2900 N. Classen Blvd., Suite G
405-604-2939
Have you ever wondered why so many people passionately hate the inclusion of cilantro in their food? Modern studies have tracked the disposition to two genetic variants that cause the herb to smell or taste like soap. Luckily for those who are stuck with the genetic variant, they can just leave out the cilantro from a big bowl of pho from VII Asian Bistro.But the rest of us will be putting more of the antioxidant-rich herb in our bowls.

The Stuffed Olive
12215 S. Pennsylvania Ave.
stuffedolivecafe.com | 405-735-7593
There are a lot of people who object to standard mayonnaise but love it when it's disguised as fancy aioli. Those who take issue with the emulsion of eggs, vinegar and oil are missing out on the majesty that is chicken salad. The Stuffed Olive offers one of the best in the city by combining grapes, celery and pecans on fresh wheat bread.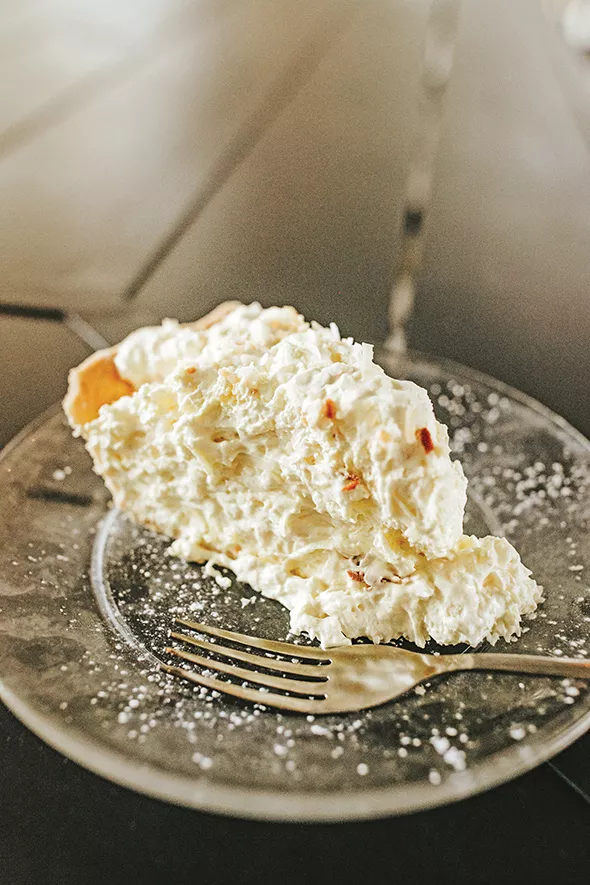 Othello's
434 Buchanan Ave., Norman
othellos.us | 405-701-4900
There are certain people for whom the texture of dried coconut is a non-starter, even with a sweet treat as nice as the coconut cream pie from either Othello's in Norman or Edmond. The rich custard is filled with sweet flakes of coconut, and the whipped cream topping gets plenty more. For those scared off by tiny coconut shavings, it just means more for the rest of us.