Attention, heroes! There are wines trapped in bottles across the metro in need of rescue. Be the savior we deserve by visiting these wine-rich venues, ordering a bottle (or two and an Uber) and setting free some of Oklahoma City's best wines. Heroism never tasted so sweet.
By Greg Elwell Photos Garett Fisbeck and Gazette file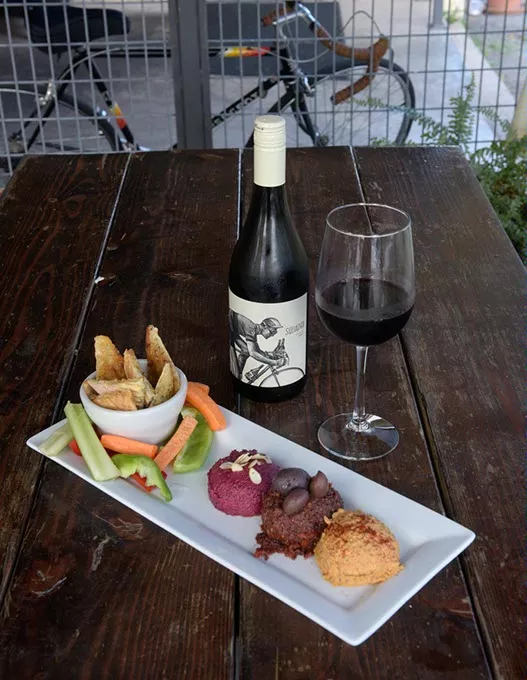 Garett Fisbeck
2014 Squadra Rosso and 3 dip medley and Thursday, Oct. 6, 2016.
Pelotón Cafe 900 N. Broadway Ave. pelotoncafeokc.com 405-605-0513
Pelotón Cafe in Automobile Alley definitely is bicyclist-friendly, but it welcomes guests who arrive by car, too. With more than 30 wines available and light fare for lunch and dinner, Pelotón is an ideal spot to meet friends while honing your self-proclaimed oenophile skills. Its wine list largely focuses on California wines, but it has some European and South American varietals, as well.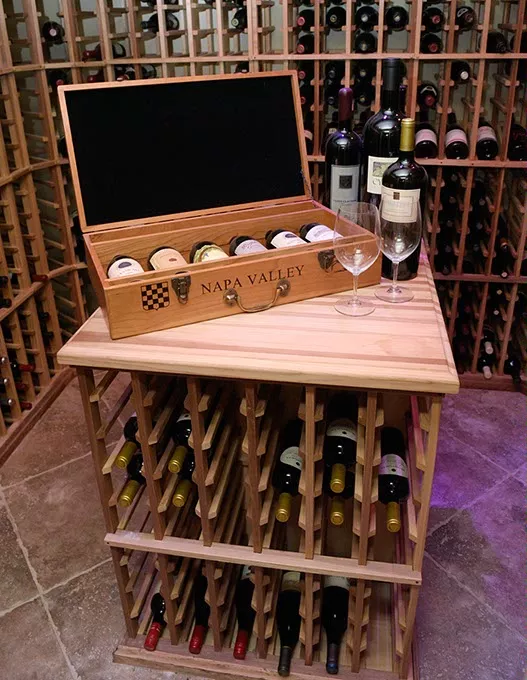 Garett Fisbeck
Wine selection at Opus Prime Steakhouse, Friday, Oct. 7, 2016.
Opus Prime Steakhouse 800 W. Memorial Road opusprimesteakhouse.com 405-607-6787
There's Optimus Prime, DC's Earth Prime, Prime from Malibu Comics, and in the quest to discover the best bottles around, Oklahoma City has Opus Prime Steakhouse. With more than 1,000 wines available by the bottle, Opus Prime Steakhouse has been recognized since 2008 as a Wine Spectator Best of Award of Excellence winner. That's a pretty heroic achievement.
Garett Fisbeck
Glass of wine at Blu in Norman, Thursday, Oct. 6, 2016.
Blu Fine Wine & Food 201 S. Crawford Ave., Norman gldining.com/blu 405-360-4258
Norman's Blu Fine Wine & Food helpfully breaks up its expansive wine list — which includes dozens of varieties — by whites, reds and bubblies as well as by taste (light and smooth, medium and complex, full and rich, or bold, or spicy … you get the picture) to help diners discover the right bottle for the occasion. Bottle prices start at $20, and glasses can cost between $6 and $11. More experienced wine lovers should check out the "for the captain" list of rarer vintages. Those bottle prices start at around $70.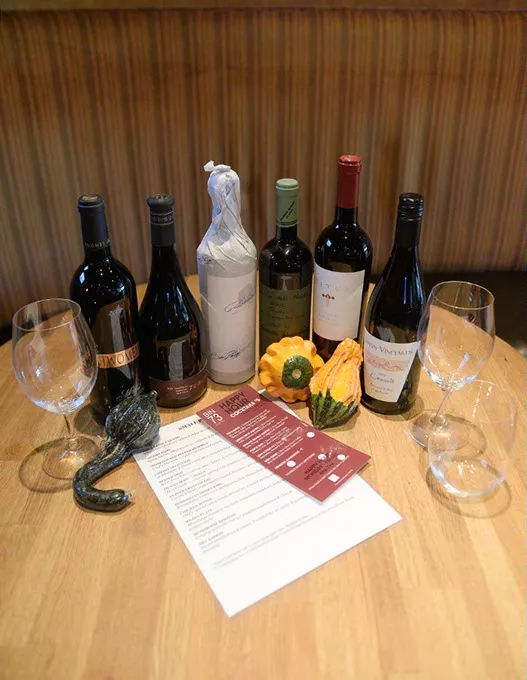 Garett Fisbeck
Selection of wine at Bin 73, Wednesday, Oct. 5, 2016.
Bin 73 Wine Bar 7312 N. Western Ave. bin73.com 405-843-0073
For live music and lively company, it's hard to best Bin 73. The menu offers small plates, including queso rojo and the house cheese plate, that are great for sharing. If you desire variety in your varietals, Bin 73's by-the-glass offerings allow customers with wandering palates the opportunity to traverse the globe one sip at a time, from California and Washington to Argentina, Italy and New Zealand.
Garett Fisbeck
Flip's Feature Wines list, Wednesday, Oct. 5, 2016.
Flip's Wine Bar & Trattoria 5801 N. Western Ave. flipswinebar.com 405-843-1527
Many metro merrymakers first fell in love with Flip's Wine Bar & Trattoria when they discovered the restaurant keeps its kitchen open late. The bar is open until 2 a.m. nightly, and the waitstaff happily brings customers nosh from its late-night menu until 1 a.m. So anyone who's enamored with Flip's extensive wine collection can still order manicotti, Flip's Italian nachos and a pescatore salad.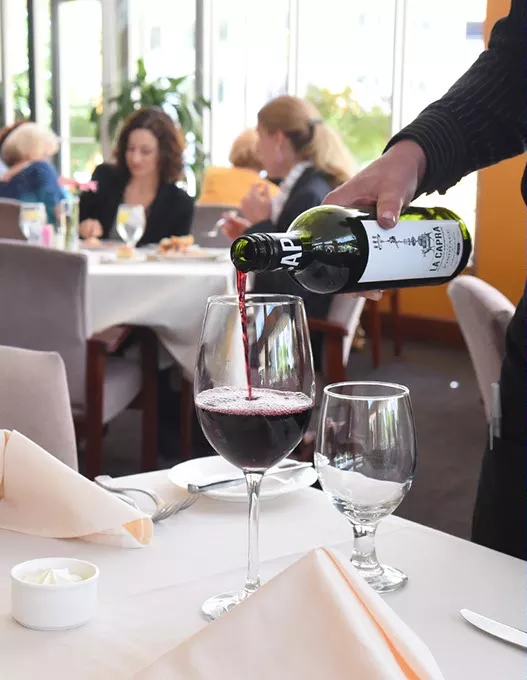 Waitress Elizabeth Wilson pours LA Capra Pinotage wine at the Museum Cafe recently. mh
Museum Cafe 415 Couch Drive okcmoa.com/cafe 405-235-6262
Oklahoma City Museum of Art is where cinephiles and art lovers find award-winning and critically acclaimed masterpieces. The same goes for Museum Cafe's menu, which includes selections of critically acclaimed imported and domestic wines. France's Chateau Lafite Rothschild comes in at $929 per bottle, but the wine list with more than 360 wines offers plenty of fine vintages by the glass, half-bottle or full bottle in the $6-$90 price range.
Garett Fisbeck
Selection of wines at Patrono, Wednesday, Oct. 5, 2016.
Patrono Italian Restaurant 305 N. Walker Ave. patronookc.com 405-702-7660
Italian food is best paired with Italian wine, said Patrono owner and chef Robert DeCoste, which is why his beloved menu of dishes, inspired by his travels across Italy, is accompanied by a wine list from the old country. Not sure what pairs well with orecchiette calabrese or chicken al mattone? Ask the expert staff for a recommendation. Those feeling very adventurous might ask for grappa, an Italian brandy made from grape seeds, skins, stalks and stems.
Print headline: Wine savers