Alexa Ace
SMO's OmniDome Theater has been shut down since late 2015, but a new fundraising campaign seeks to bring it back to life.
Science Museum Oklahoma (SMO) officials are hoping to raise $3.5 million to relocate Kirkpatrick Planetarium and outfit it with improved infrastructure. SMO recently launched One Giant Leap, a fundraising campaign to help convert the dormant OmniDome Theater into a world-class planetarium.
"Our history as a museum began on the fairgrounds as the Kirkpatrick Plan-etarium, and then as John Kirkpatrick's vision for the culture in this community grew, we moved to this building in 1978," said Sherry Marshall, museum president and CEO. "But we also kept our roots with the planetarium by moving it over as well."
While the equipment aged well, it did have a lifespan. Marshall said that if the planetarium was not upgraded, there was a possibility it would have to shut down, but a local donor stepped in to provide financial support. Just last year, Kirkpatrick Planetarium was upgraded with state-of-the-art digital projectors.
The timing of the One Giant Leap campaign lined up with the museum's need for additional infrastructure and desire to refresh the OmniDome Theater, which has gone unused since September 2015.
"It was a large-format theater like an IMAX, but we closed it several years ago because financial sustainability was not feasible. It was just too expensive to operate and run," Marshall said. "We couldn't compete with the other large-format theaters. It was a dome theater, so we were very limited on the movies that we could show. And it didn't really resonate with our community. … When we talk about things that resonate with our community, the planetarium and being able to see the stars indoors is something we have heard from our visitors is important. They support it, and it's something they get really excited about and learn from."
High tech
Marshall said they are excited to refurbish the iconic dome inside and out. One of the main changes will be a 50-foot dome screen for planetarium viewing, which can be dropped in without having to make major structural changes to the dome.
"That's a different screen than what was in the OmniDome, but the new screen fits in there, so we don't really have to do much demolition," Marshall said. "That increases the size of our current planetarium screen, and it also gives us a great opportunity to look at our equipment.
"We deserve one of the best planetariums in the world, so we will add an additional layer of equipment that creates an experience that you won't be able to find in many other places. … In addition to our digital projectors that we just got that are amazing, we will add the optical projector, which provides one of the brightest, sharpest, most detailed stars that you'll find at any planetarium, making us one of the only digital-optical hybrid planetariums in the world."
The donor supporting the planetarium helped upgrade the digital equipment last year and made a $759,120 pledge for the optical star projector, which will be acquired after moving the digital equipment and installing the new screen.
However, $3.5 million is still needed for infrastructure and exhibits to begin the final phase of the campaign.
"We've got this pledge support for the equipment, but we want to make sure that we have the highest-quality setting and space to put it in," Marshall said. "That entails the right chairs, the right stage for it, the entrance, the area around it, the exhibits that really enhance the hands-on aspect of the planetarium, so there's a great big project around this to create this center for astronomy. You'll be able to find exhibits that talk about stars, planets, space, all of the current science. … We're committed to always having the highest-quality and immersive experiences. We're going to continue that with this planetarium project as well."
The local community has expressed its love for Kirkpatrick Planetarium, which has up to two-hour wait times sometimes, and Marshall said the new location will allow the museum to accommodate more people and boost their programming.
"It's going to increase their ability to see shows," she said. "We'll have more seats. We'll have a bigger dome. The wait times will go down. So the quality of the experience will increase."
Emphasizing education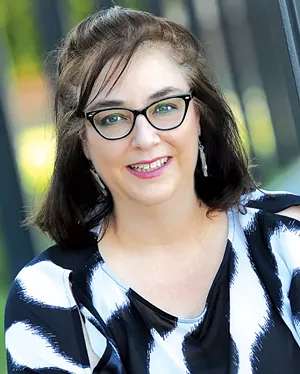 Provided
Sherry Marshall is the Science Museum Oklahoma CEO and president.
The bigger venue will also allow for better partnerships within the community and increased opportunities for education.
"Including increasing the quality of life just for Oklahomans in general and providing an unprecedented experience right here in our city, it also provides a resource for teachers, for families," she said. "We are a partner with our community, and this higher-level planetarium means we can work closer with groups. … We will be able to get even deeper within our community in looking at how we can work together to make sure everyone has access."
Since the current planetarium takes up a significant portion of the exhibit area, moving it into the unused OmniDome will provide the museum an opportunity to enhance its programming, which Marshall said is always focused on education.
"We are flooded with opportunity here on what we can do because not only are we getting this great planetarium space, we have a wonderful new programming space that we can look at in the future that is very prominent in the middle of our museum," she said. "Education is always at the core of everything that we do. What's wonderful is everything around us is science. … We're able to wrap all that together in this big, beautiful bow in our museum, and the planetarium is the anchor for that because that is where it all started."
The museum has exponentially grown in exhibits and programming, and Marshall encourages adults who have only been as students on a field trip to return and experience what is essentially a new museum.
"If you have not been here lately, you have not seen our place and the way that we are snowballing and growing. It's an incredible experience that you just have to see to believe," she said. "Every time you come here, you'll see something new. It's not the same old OmniPlex; we're Science Museum Oklahoma, and it's a brand-new experience for our city. … We have adult nights that are so much fun. So many people think that it's just for kids, and it absolutely is not. We have couples of all ages come to those adult nights, they come here on weekends; it's just a great place to spend quality time together doing fun things."
The next SMO 21, an adults-only night at the museum with a cash bar and adult-themed activities, is Oct. 25.