Even in the midst of an anemic year for film, 2014 offered an unusually rewarding bounty in cinema. The moviegoing experience is in its death throes — at least that's what we keep hearing (Who has time to read?) about dreary box-office returns, audiences watching flicks on smartphones and tablets and Hollywood's risk-averse reluctance to tax the imagination or intellect. There's something weird afoot when the year's gutsiest political statement evidently comes from The Interview, starring the guys who also starred in Pineapple Express.
But if the moviegoing experience is morphing into something else, movies themselves remain as wondrous as ever. Here are my 20 favorites of 2014. Although they're listed in order of preference, these rankings are subject to whim. How does one compare Guardians of the Galaxy to, say, a documentary about Edward Snowden? So with that said …
Boyhood
Shot over a 12-year period to capture its actor's journey from child to grown-up, Boyhood easily could have devolved into novelty. But the always-adventurous writer-director Richard Linklater (the Before Sunrise trilogy) captures the sublime rhythms of life itself. Ellar Coltrane is excellent as the sensitive Texas boy stumbling toward adulthood, with Patricia Arquette and Ethan Hawke equally memorable as his divorced parents. Emotionally resonant, often powerful and occasionally clumsy — just like life — Boyhood is a masterpiece not quite like anything else I have seen.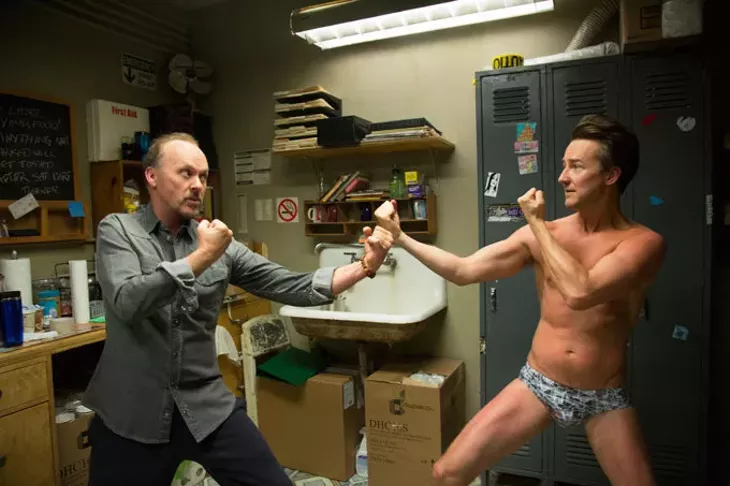 Birdman
Every year, there is at least one movie that divides audiences into love-it and hate-it camps. This entry, Birdman or (The Unexpected Virtue of Ignorance), is a backstage showbiz tale presented with almost breathtaking audacity. In a sterling ensemble cast, Michael Keaton gives a career performance as a washed-up movie star making a desperate bid for artistic credibility on the Broadway stage. But the real star here is writer-director Alejandro González Iñárritu (Babel), whose endearingly unhinged vision sends Birdman soaring to dizzying heights.
The Grand Budapest Hotel
Arriving on the heels of his stupendous 2013 offering Moonrise Kingdom, Wes Anderson's The Grand Budapest Hotel reveals a filmmaker — perhaps the most bona fide auteur working today — in some sort of creative Golden Age. This mythical account of a hotel concierge and his lobby boy in 1930s Eastern Europe sets the stage for Anderson's most satisfying screwball comedy to date. Not coincidentally, it also showcases the considerable comedic chops of Voldemort himself, Ralph Fiennes, as the elegant and vulgar M. Gustave.
© MMXIV Paramount Pictures. All Rights Reserved.
Selma
This Ava DuVernay-directed film chronicles events from nearly 50 years ago, but it is alarming how urgent and relevant Selma feels, given the tragedies of Ferguson, Missouri, and Eric Garner and the ongoing political battle over voter IDs. David Oyelowo (Lee Daniels' The Butler) has the daunting task of portraying the Rev. Dr. Martin Luther King Jr., who led a landmark protest march from Selma to Montgomery, Alabama, to ensure voting rights for black Americans. Selma is a rarity, an important movie that eschews pretentiousness and ponderousness. It opens Friday in Oklahoma City.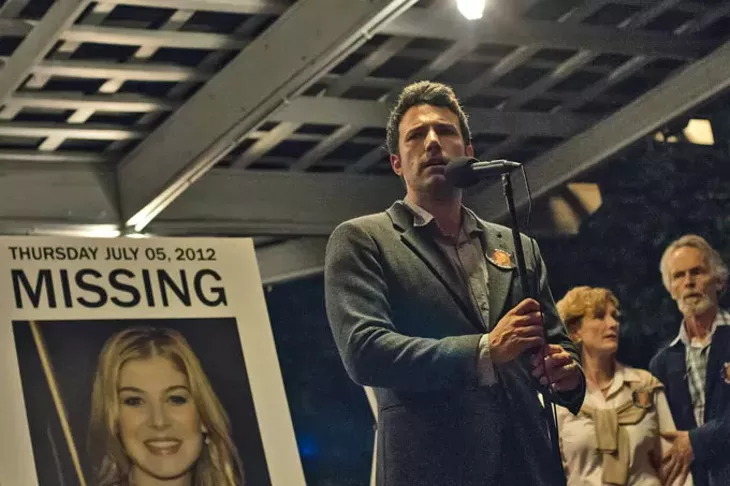 TM and ¨© 2014 Twentieth Century Fox and Regency Enterprises. A
Gone Girl
The movie version of Gillian Flynn's bestseller was bound to be a commercial hit, but who knew it would also be so damn good? Granted, that became a near-certainty once David Fincher (Zodiac) signed on to direct Flynn's adaptation. The man knows his way around black-hearted thrillers. Gone Girl might be schlock, but it is schlock of the highest order: sleek, sexy and satirical. And it doesn't hurt to have a star-making performance by Rosamund Pike as the femmest of femme fatales.
Force Majeure
Swedish writer-director Ruben Östlund begins with a wickedly clever incident: A handsome, young family is vacationing in the Alps when they are caught up in a disaster that winds up less than disastrous — at least not in the way they initially feared. But in the chaos of that would-be catastrophe, the family's patriarch reacts less than heroically, and his wife cannot abide his refusal to admit it. Unflinchingly insightful and darkly funny, Force Majeure tweaks our notions of marriage and manliness, with delightfully cringeworthy results.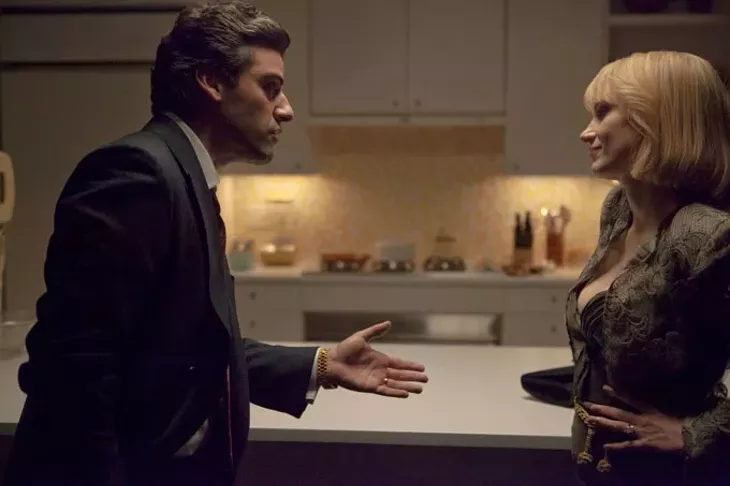 A Most Violent Year
Sidney Lumet, who directed such gritty '70s-era classics as Dog Day Afternoon and Serpico, died in 2011, but his spirit is alive and well in A Most Violent Year, filmmaker J.C. Chandor's (All Is Lost) riveting tale of ambition, greed and corruption in 1981 New York. Oscar Isaac, so memorable in Drive and Inside Llewyn Davis, is a revelation here as a brash upstart in the home-heating business trying to make a career move while fending off violent attacks from mystery thugs and a criminal probe by the district attorney. It opens Jan. 30 in OKC.
Two Days, One Night
Suspense doesn't always need a bomb or even a bad guy to lure audiences to the edge of their seats. Sometimes all one needs is a good person trying to get out of a desperate situation. Filmmaking brothers Jean-Pierre and Luc Dardenne mine compelling drama in this French-language story starring Marion Cotillard as a Belgian solar-panel factory worker fighting to keep her job. Like the Dardennes' best works, Two Days, One Night is unerringly honest and compassionate.
Citizenfour
It's one thing to know the story of Edward Snowden, the National Security Agency consultant who leaked volumes of secret data revealing the jaw-dropping extent to which Uncle Sam spies on its own citizens. But Laura Poitras' fascinating documentary presents an up-close-and-personal look at the man as he huddled with reporters in a Hong Kong hotel room in 2013 and prepared to release information that would send shockwaves around the world.
Guardians of the Galaxy
Time to dust off the old cliché about how a movie made one feel like a kid again. This time, it can't be helped. Guardians of the Galaxy, directed by James Gunn (Slither) and based on an obscure Marvel Comics franchise, really did that for me. Its fantastical creatures, rapid-fire pace, winking humor and totally far-out soundtrack of '70s bubblegum pop combined for the best summer high in recent memory. Chris Pratt and his merry band of cosmic rogues brought the comic back to comic book flicks.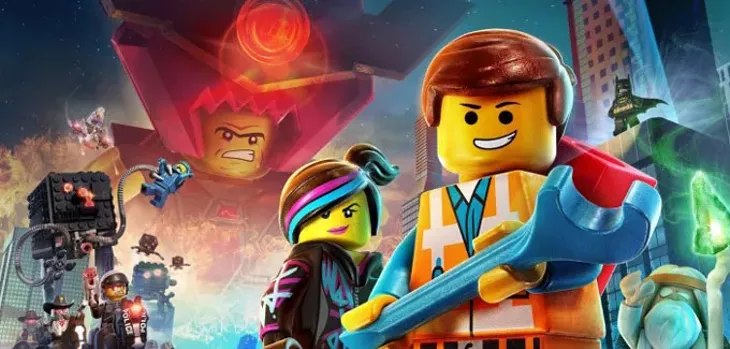 The Lego Movie
Motion pictures based on toys don't typically inspire great art (no offense, Optimus Prime). And, honestly, aside from this awesomely animated movie by Phil Lord and Christopher Miller, the team behind the 21 Jump Street movie franchise, I don't expect it to happen again — at least not until the Lego sequel promised for 2018. Until then, we have this hilarious, smart and surprisingly poignant ode to master builders, Unikitty and … the Kragle!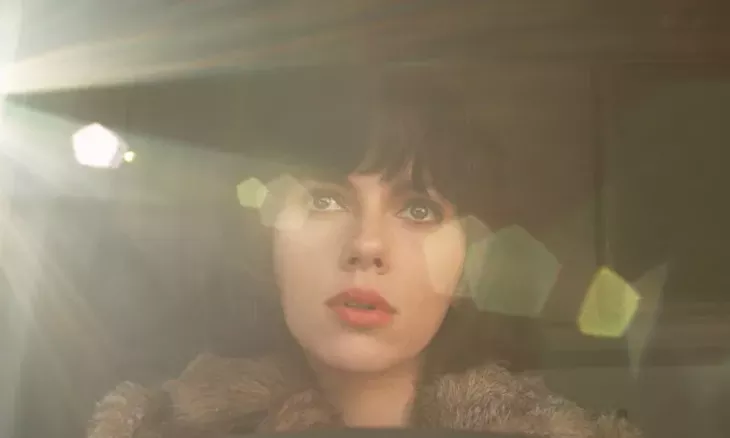 Publicity image from film company
Under the Skin
A throwback to the experimental, low-budget sci-fi of the '70s, Under the Skin strips away — both literally and figuratively — the niceties of plot and character in favor of more existential considerations. That abstract dread comes in the shape of Scarlett Johansson as a man-killing extraterrestrial who feeds on horny dudes in Scotland. Director Jonathan Glazer (Sexy Beast) conjures up a fever dream of bewildering and haunting images.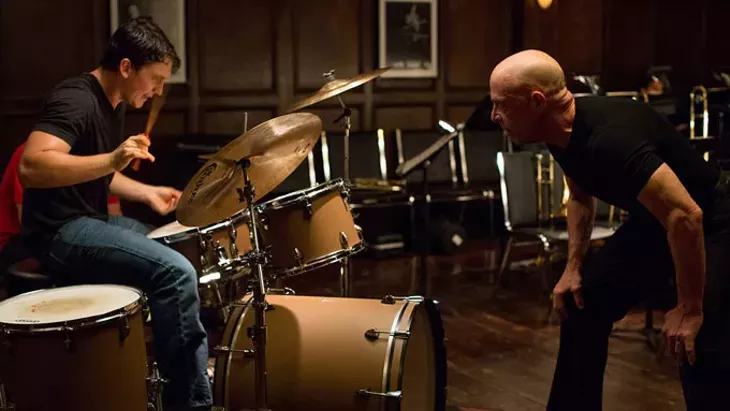 Whiplash
This spellbinding sophomore effort by director Damien Chazelle gives us what might be moviedom's scariest-ever teacher. Set in a Julliard-styled music college in New York, Whiplash boasts a terrific Miles Teller (The Spectacular Now) as a first-year student determined to be the best jazz drummer since Buddy Rich, if only he can survive his uberdemanding mentor — er, tormentor, to be precise — played to vein-popping perfection by J.K. Simmons.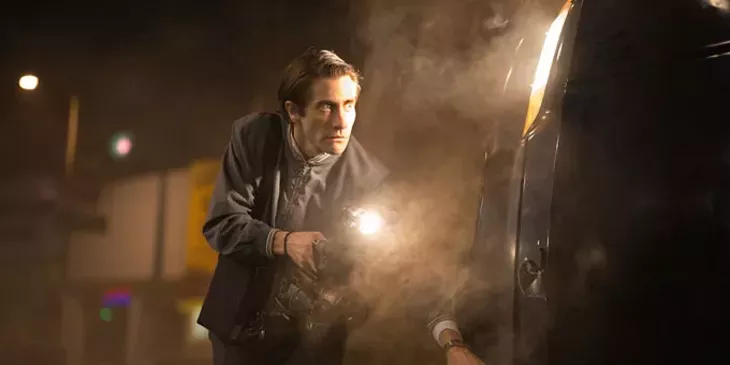 Nightcrawler
In a dark and darkly comic twist on the "If it bleeds, it leads" ethos of local television news, star Jake Gyllenhaal's eyes bulge out so much, he almost resembles a Boston terrier. But Gyllenhaal's character is a more dangerous breed, a sociopathic loner who smells opportunity in shooting video of blood-soaked breaking news in purple-night Los Angeles. Written and directed by Dan Gilroy, Nightcrawler would be savage satire if it weren't already so close to reality.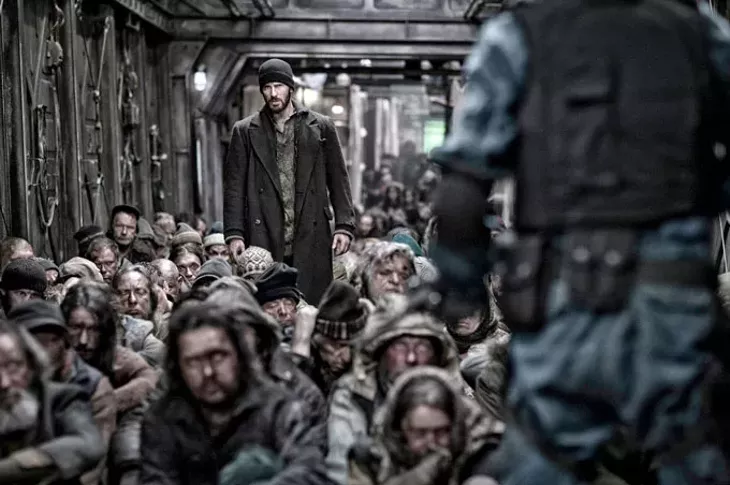 Snowpiercer
It's the end of the world as we know it, and the haves and have-nots of humankind's survivors share space on a nonstop train roaring at breakneck speed around the frozen planet. Chris Evans, John Hurt and a nearly unrecognizable Tilda Swinton head up a game cast, but the spotlight here is Korean director Joon-ho Bong (Mother, The Host), who leaps over the top — and then some — in this violent, visually ingenious and thoroughly whacked-out hoot.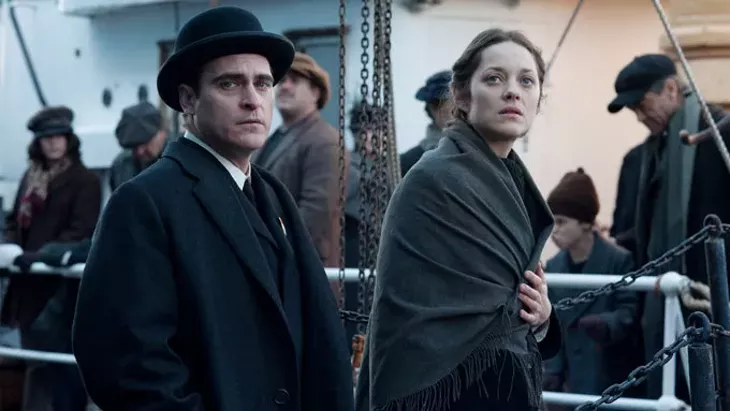 The Immigrant
Marion Cotillard stars as the title character, a wide-eyed Polish ingénue trying to make ends meet in the mean streets of New York in the early 1920s. Joaquin Phoenix portrays the oily entrepreneur who would save/trap her. Writer-director James Gray's (The Yards) lovingly detailed film is brilliantly realized melodrama.
Locke
Tom Hardy plays a decent, hardworking married man who makes a lot of phone calls while driving at night. What sounds like a snooze of a logline turns out to be one of the year's most enthralling films. Hardy, who also starred in 2014's The Drop, again proves to be one of the most exciting actors around. Writer-director Steven Knight deserves special praise for taking on the challenge of visualizing a decidedly non-visual concept.
The Lunchbox
A charming debut for writer-director Ritesh Batra, The Lunchbox was 2014's best, if criminally underseen, movie romance. A chance mistake involving lunch couriers in Mumbai spurs a furtive relationship between an unhappily married woman and a lonely widow. Batra earns every tear shed by his audience — and a fair share will be shed; be warned — while eliciting tremendous performances by stars Irrfan Khan and Nimrat Kaur.
Only Lovers Left Alive
Vampires have been all the rage in recent years, but leave it to the ever-Idiosyncratic Jim Jarmusch (Dead Man, Broken Flowers) to make a vampire flick like no other. Bloodsuckers don't come any cooler or cultured than Only Lovers Left Alive's Adam and Eve (Tom Hiddleston and Tilda Swinton). Jarmusch's movies defy easy categorization, and so it is with this wonderfully weird outing.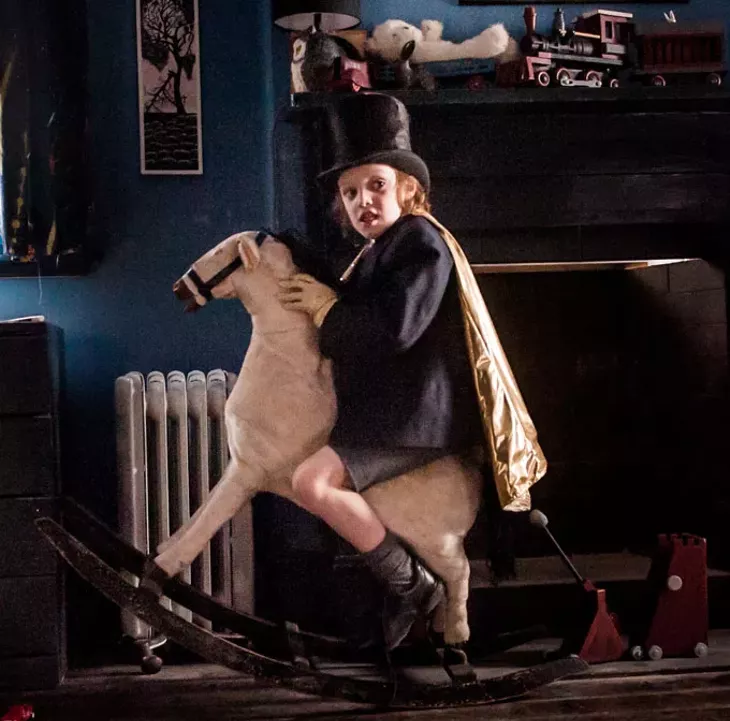 The Babadook
Australian actress-turned-director Jennifer Kent fashioned a beautifully executed chiller about an overly stressed, sleep-deprived single mom (an affecting Essie Davis) trying to keep it together for the sake of her very troubled 7-year-old son (Noah Wiseman). Scary but restrained and more than a little reminiscent of classic Gothic horror, The Babadook also has the distinction of being 2014's most fun-to-say movie title.
Print headline: Not dead yet, Our film critic says reports of the death of cinema are premature, as evidenced by his top movies of 2014.