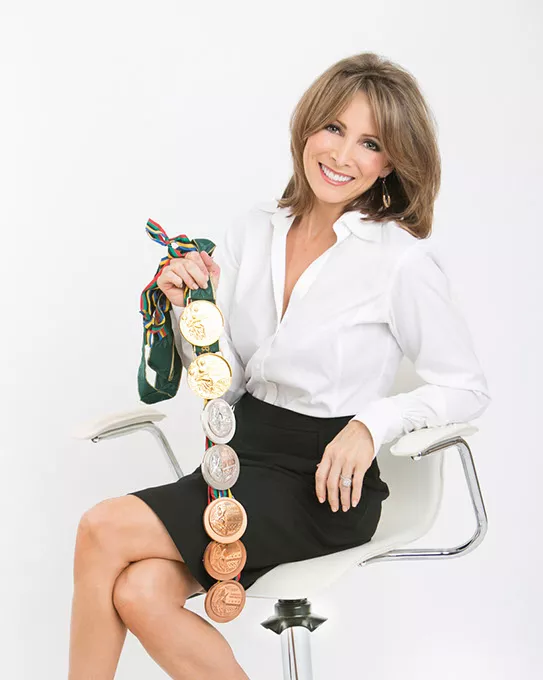 Edmond native and Olympic gymnast Shannon Miller's new memoir, It's Not About Perfect: Competing for My Country and Fighting for My Life, tells the story of her gymnastics career and the lessons she learned that helped her battle ovarian cancer.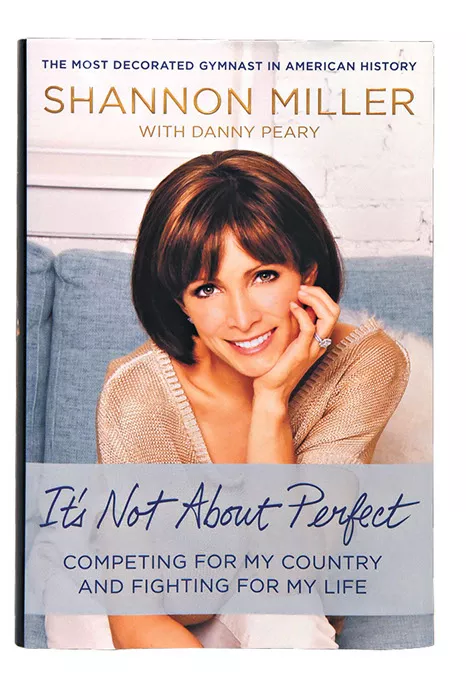 "It's about going out and giving it your best every single day. It's about lessons learned that anyone can use to overcome and break through any challenge they're facing," Miller said.
Because her memoir begins at such a young age, she interviewed her parents and other important people in her life during her childhood to fill in some of the particulars.
This adds an in-depth level of detail to her life story. She recounts specific gymnastics moves that she struggled with and overcame, which brings the reader right into the moment with her. She smoothly introduces and explains gymnastics terminology and concepts and keeps the story's pace while moving toward her next goal as a gymnast.
Miller spent two years writing her memoir, and in the process, she remembered how devoted she was to becoming an all-around gymnast, someone who was adept at balance beam, vault, uneven bars and floor exercises.
"I think that was important for me just because it was so difficult ... I wasn't the most flexible, I wasn't the strongest … But I think what it goes to show is if you choose to work hard and believe in yourself, you really can do amazing things," Miller said.
Gymnastics gave Miller the opportunity to travel to places like Puerto Rico, Italy, Canada, Germany, Japan, France, Russia and Spain at a young age.
To prepare for the 1992 Summer Olympic Games in Barcelona, Spain, 15-year-old Miller trained seven hours a day six days a week. Her training paid off when she earned five medals, the most medals taken home by an American in any sport from that Olympics.
By the time she was 19, she would be the most decorated gymnast (male or female) in U.S. history and the winner of seven Olympic medals.
After retiring from gymnastics, Miller started her health and fitness company, based out of Jacksonville, Florida. Shannon Miller Lifestyle is devoted to helping women make their health a priority.
When Miller went to the doctor in December of 2010, they discovered a baseball-sized cyst on her left ovary. By January, she was visiting an oncologist and had surgery to remove the tumor, her left Fallopian tube and left ovary. Finally, she went through nine weeks of aggressive chemotherapy.
Fewer than 50 percent of women with ovarian cancer survive the disease, and Miller said it is amazing to be cancer-free now.
"It will always be in the back of my mind, and that's unfortunate, and I try not to let it bog me down because I know … that I just have to live each day to its fullest," Miller said. "I continue to do my best to help others focus on their health … and help raise funds for research and eventually finding a cure."
Miller lives in Jacksonville with her husband, son and daughter.
Hardcover copies of It's Not About Perfect are available on Amazon.
Print headline: Giving all, A new book gives a glimpse of Shannon Miller's Olympic journey and her fight against cancer.