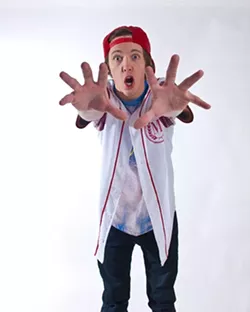 H&8th Night Market has a fresh offering for hungry patrons to devour: hip-hop.
On Friday, Josh Sallee headlines the monthly food truck and culture festival's main stage as part of a Pairadime Music Group showcase that also includes local rapper Frank Black, hip-hop collective MillitantxMindz and Houston-based artist Roosh Williams.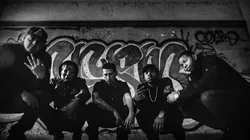 Pairadime co-founder Gray Thomas said the lineup was put together after organizers reached out to local artists on Twitter.
There are few places where the city's growing base of hip-hop fans can go to experience music like this live, Thomas said. The inclusive atmosphere developed by H&8th founders attracts and exposes both artists and the community to new things. The festival offers an original experience for everyone.
"Hip-hop shows are extremely fun and well-attended by enthusiastic fans," he said. "There aren't a ton of outlets that provide the same type of atmosphere, massively diverse audience or an outside setting to perform at."
Sallee said he has played the festival before and is excited to return as part of Friday's lineup.
"H&8th is one of the city's coolest creations," Sallee said. "It's a great place for my fans to find a new cool thing to do and also find new fans from this cool thing."
Thomas said each artist has unique backstories and represents a unique type of hip-hop music that isn't just chasing what's hot.
Sallee has received an ample amount of praise and publicity in the past and is a well-known name for local music fans. Williams is of Iranian descent and possesses a diverse vocal and lyrical range in his delivery.
Black is a Virginia transplant with a booming voice and keen storytelling ability. Thomas called MilitantxMindz a "super talented" group that is "headed in the right direction."
Local producer Blev and rapper Ronnie Williams also will perform at Friday's festival.
"I feel like this is one of the stronger lineups you could put together of local and regional artists," Thomas said.
The night also features more than two dozen food trucks, including Crepe Brewers, Kaiteki Ramen, The Loaded Bowl, Big Truck Tacos and Taste of Soul Chicken & Waffle. Last year's H&8th run was so popular that it expanded its size by a full city block and drew what organizers said was the largest food truck festival attendance in the nation.
This season, Industry Flea also joins the festival to offer its open-air market of vintage goods, shops and artisans. The family and pet-friendly event is the last Friday of each month and runs through October. For more information, visit h8thokc.com.
Print headline: Rapped up, Friday's ever-popular H&8th Night Market includes alive music lineup of local and regional rap and hip-hop artists.