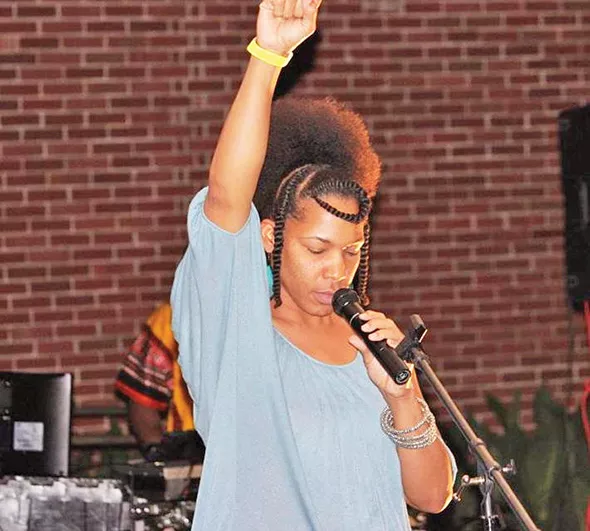 Bandcamp / provided
Changing Frequencies worked with rapper/producer Joey Sativa on FREQ Work.
Further solidifying Oklahoma's reputation as a germination pool for thoughtful, high-consciousness hip-hop, Changing Frequencies' (CF) debut album FREQ Work is a full-length mission statement — not only for the Tulsa rapper, but for her society's future. In no way does FREQ Work demand to be graded on a local-statewide curve; CF is ready to take her place with FKA Twigs and Solange in the vanguard of Afrofuturism and speak truth.
FREQ Work starts hard with exceptionally flowing "Bandito," in which CF lays out her belief structure, ideals, a work list for the woke world and prima facie proof of her verbal ability as Incredible Bongo Band horns push her forward. "Mind Flex" and "Freq Work" explore both the cranial and the carnal. "Soul flow is infinite, my daughters the continuum / they hold the key, my grandbabies existing in their ovaries," CF spits on the title track, speaking to female empowerment, the strength of the matriarchy and the importance of setting up future generations with a good world.
Beginning with "Candela," FREQ Work hits its progressive marks on four central tracks that address degradation of discourse, political strife, spirituality and women's culture. "Anybody want to take us off the earthly plain / from above and below, let the fire rain,"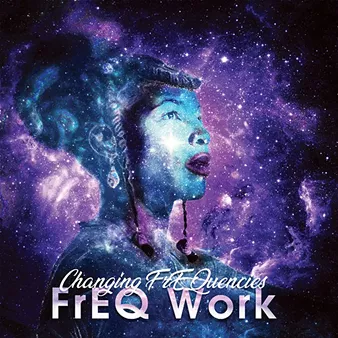 Image Distrokid / provided
Changing Frequencies' FREQ Work was released May 10.
CF rhymes as a warning against malevolent forces, leading into the album's most incendiary track, "We the People (Oh No)." A spiritual cousin to A Tribe Called Quest's "We the People," the song paints a brutal and realistic picture of a "society ruled by the insane" in which 400 years of oppression lead to militarized policing in African American neighborhoods in the "present-day Trump effect."
While "We the People" unleashes a phalanx of vitriol, CF offers a salve with "Heavenly Mother Heavenly Father," a gorgeous, string-laden backpack hip-hop paean to spirituality in which "all things seek balance." This warm embrace of motherly love sets the tone for the more confrontational "Godessence," in which James Brown's "It's a Man's Man's Man's World" gets recontextualized as the last gasp of the patriarchy and CF fires back at the incels and he-man woman haters with verbal tough love.
CF is at the center of FREQ Work, but swirling around her is the brilliant production work of Joey Sativa, who blends the complementary strains of futuristic bleeps and bloops with the lush, classic R&B samples that powered Kanye West and Common records in the mid-2000s. The tranquil jazz that gathers around utopian "Paradise" helps illustrate CF's idealized world powered by wisdom, respect and peace. His sonic acuity gets its best workout on the closing tracks, "Water" and "Balance," in which the subject of the former ("Water is my element") literally creates the musical backbone for the latter as dripping water establishes the beat and a rain shower dominates the mix as CF extols the virtues of "Balance." FREQ Work is a debut fueled by real confidence, but Changing Frequencies proves she possesses the verbal fluidity and intellect to go hard at evil and broadcast the signals we desperately need to hear.