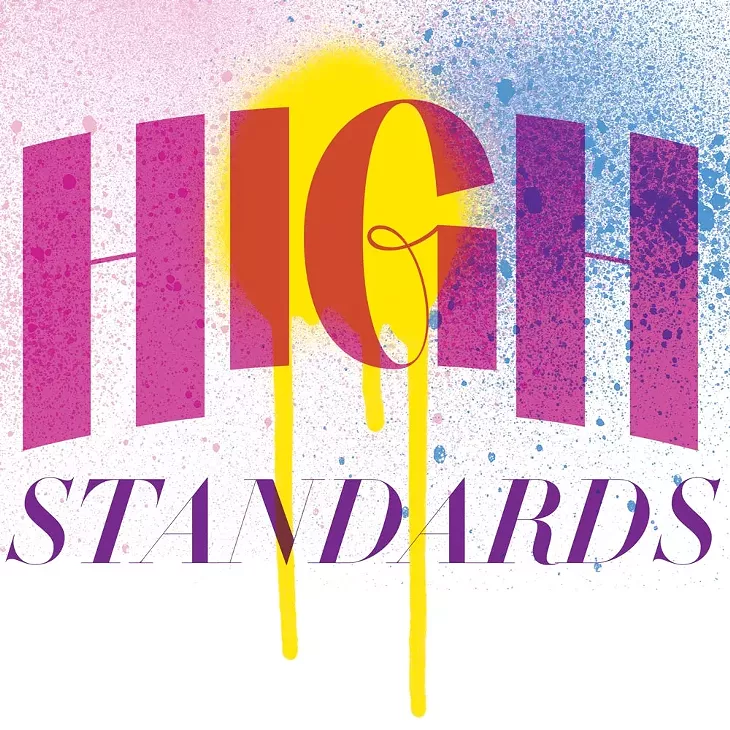 There's no dispute that BCC Collective has the most eye-catching of public Oklahoma dispensary art, with its massive JEKS murals covering both the southern and eastern exposures of the building providing photorealistic portraits of Albert Einstein, Willy Wonka and Darth Vader, among others.
But across the city and state, the burgeoning cannabis industry has provided many walls for artists to canvas with murals, from the Cheech & Chong inside The Paseo Cannabis Collective to the enormous samurai covering the eastern interior wall of Budo Bud.
South of Reno, Giddy's is getting an artistic makeover with a potential remodel, Flower Power Cannabis Co. in Moore is also showing its colors and conversations have been had about adorning a full wall of the Fire Leaf location in Stockyards City.
Phillip Danner
Murals by Jeks One @jeks_nc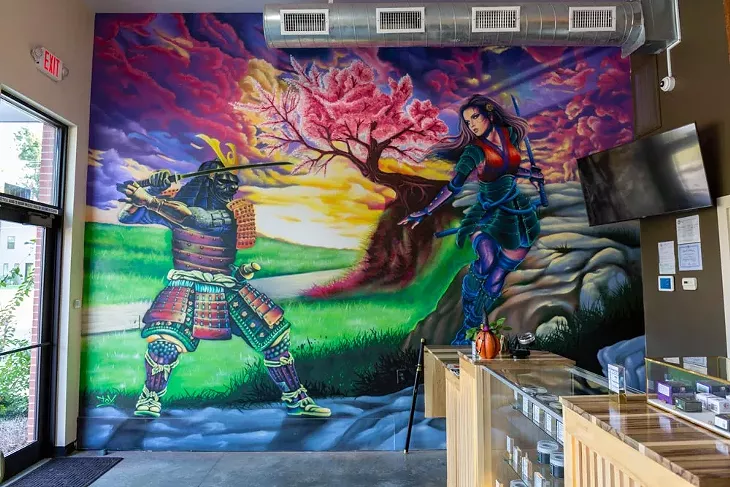 Berlin Green
Mural inside Budo Bud by Tox Murillo @tox_m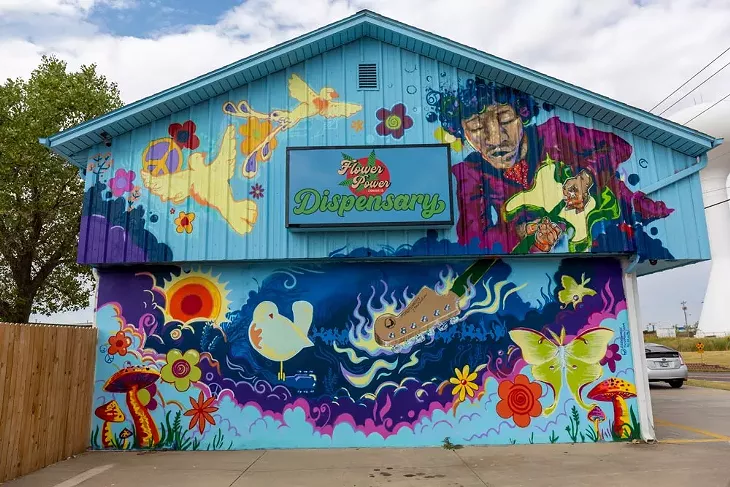 Berlin Green
Mural on Flower Power Dispensary by Grant & Kaylyn Stacey @roadrunnermurals