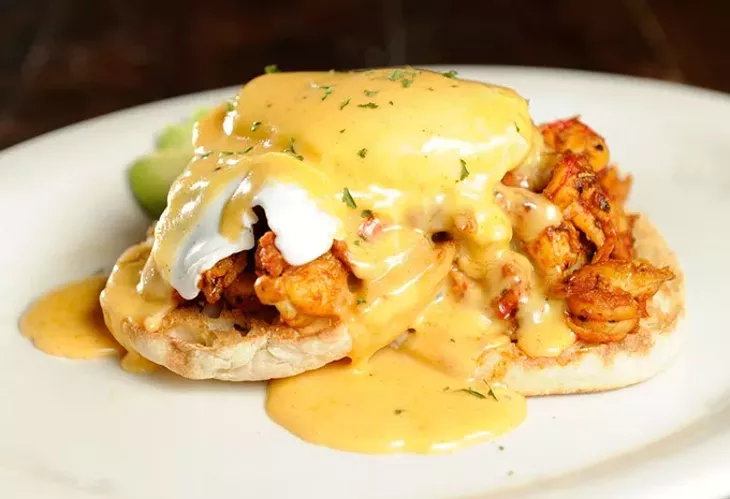 Garett Fisbeck
Crawfish benedict at Hillbilly's in Oklahoma City, Tuesday, Dec. 8, 2015.
"The question we asked ourselves was, 'What's a hillbilly?'" said manager Aly Branstetter.
Hillbilly's (formerly Hillbilly's Po-Boys and Oysters), 1 NW Ninth Street, was facing an existential crisis. The food was good. The service was good. The customers were missing.
The name was holding them back, Branstetter said. People who don't know about po-boy sandwiches or are scared to eat oysters aren't likely to come into a place with just those items in the name.
"Dropping the name changed everything for us," she said. "People who loved us before will find out that the menu still has all of those dishes and a few new options."
Because a hillbilly doesn't come from just one place, the food has become more than just Cajun-fusion, though some of those elements still remain. And an overlooked menu option — the ability to put any of their po-boy flavors over rice or greens — has become more visible.
Garett Fisbeck
Shrimp and grits
Hidden flavor
At the same time, the restaurant is itself a kind of hideaway, Branstetter said. Ninth Street sometimes seems a world away from nearby Broadway Avenue, and it's not uncommon to find customers lounging on the porch, sipping a moonshine cocktail and watching trains ramble past.
Still, the problem with being hidden is that people have trouble finding you. So Hillbilly's has taken a page out of the Oklahoma City restaurant playbook and instituted that driver of all hungry patrons: brunch.
"Hillbilly's did brunch when we first started, but it went away," Branstetter said. "We always get people asking about brunch, so we know there's lots of interest."
The brunch menu reads like a murderer's row of decadent dishes. The classic eggs Benedict gets a makeover with crawfish replacing ham and Cajun spice in the hollandaise. Perennial favorite shrimp and grits and biscuits and gravy are there, too, with a few choices on the gravy: peppered, sausage, crawfish or corned beef.
Brunch will run Saturdays and Sundays from 11 a.m. to 3 p.m., and Branstetter said the staff is passionate about making the new dishes.
"I crave this food," she said. "It's exciting. And I truly believe that when everybody loves what they're doing and they care about the food and the service, the people will come."
Freed from the old name, the restaurant can now do as its new website suggests and "Go Full Hillbilly."
The idea is that you can have a rollicking good time with friends, get tipsy on moonshine and stuff yourself with comfortable favorites with no judgments and no reservations while the staff takes care of all the details. It's a lifestyle, Branstetter said, and one she hopes more of Oklahoma City will proudly adopt.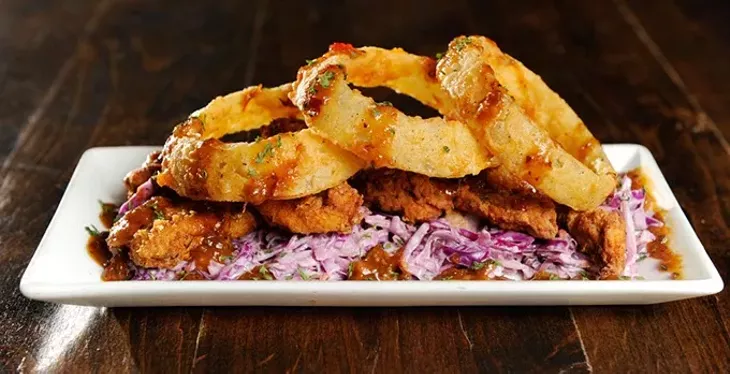 Garett Fisbeck
Bronco bits at Hillbilly's in Oklahoma City, Tuesday, Dec. 8, 2015.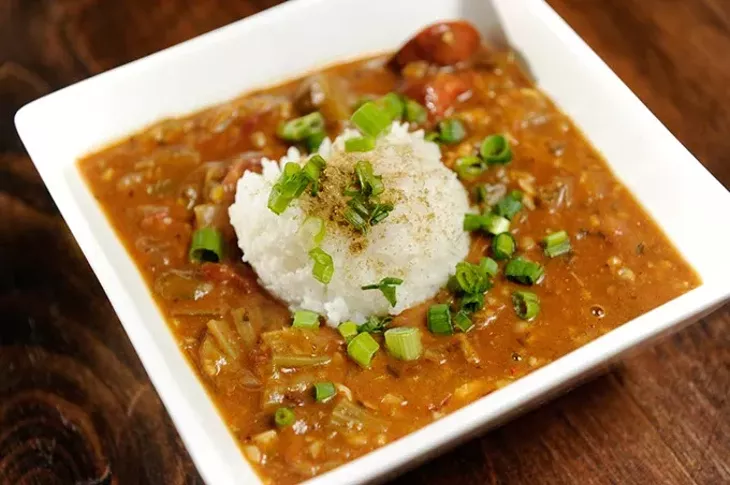 Garett Fisbeck
Gumbo at Hillbilly's in Oklahoma City, Tuesday, Dec. 8, 2015.
Garett Fisbeck
Thunder boy salad at Hillbilly's in Oklahoma City, Tuesday, Dec. 8, 2015.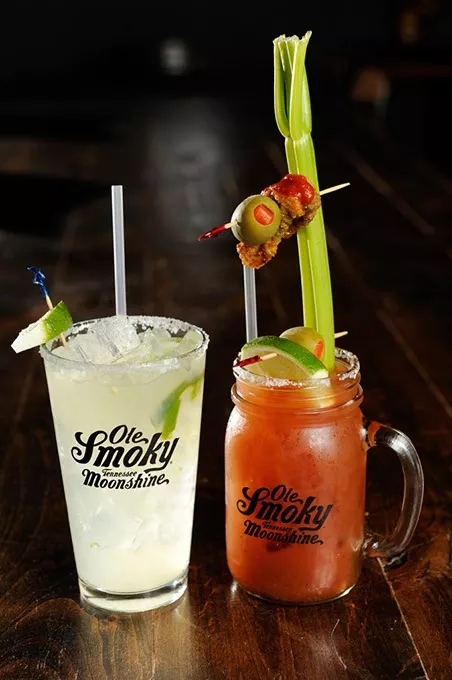 Garett Fisbeck
Jalepeno Margarita and Bloody Mary Lou at Hillbilly's in Oklahoma City, Tuesday, Dec. 8, 2015.
Print headline: Full hillbillies, Restaurateurs hope a name change and the addition of brunch will drive patrons to give Hillbilly's a try.