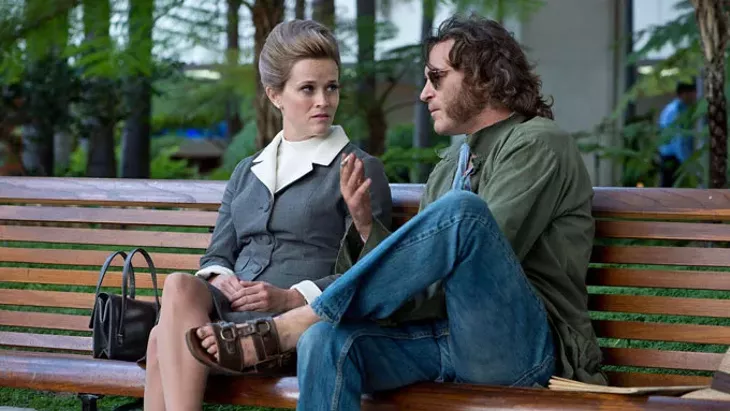 It's that peculiar time of year when Hollywood rolls out films for audiences who might welcome more than car crashes, fiery explosions and Adam Sandler lighting his own farts. Here's what to look forward to the next few months, which should bear plenty of gifts for Oklahoma City moviegoers.
The Theory of Everything (Nov. 28)
Talk about Oscar bait. First, The Theory of Everything is about super-smart Stephen Hawking. (Oscar voters like biopics.) Second, it takes place in England. (Oscar voters think the UK means classy.) Third, it features able-bodied actor Eddie Redmayne contorting himself to portray the physically disabled subject. (Think Oscar winner Daniel Day-Lewis in My Left Foot or Oscar nominee John Hawkes in The Sessions.)
Wild (Dec. 5)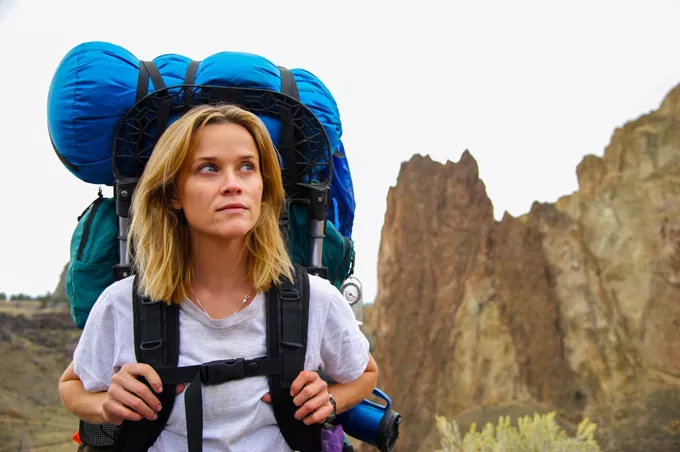 Reese Witherspoon portrays writer Cheryl Strayed, who in 1995 embarked on an agonizing, 1,000-mile hike of the Pacific Coast Trail following the death of her mother and demise of her marriage. Witherspoon's gritty performance has sparked plenty of attention, and not just for baring it all, literally, in a reportedly intense sex scene.
Exodus: Gods and Kings (Dec. 12)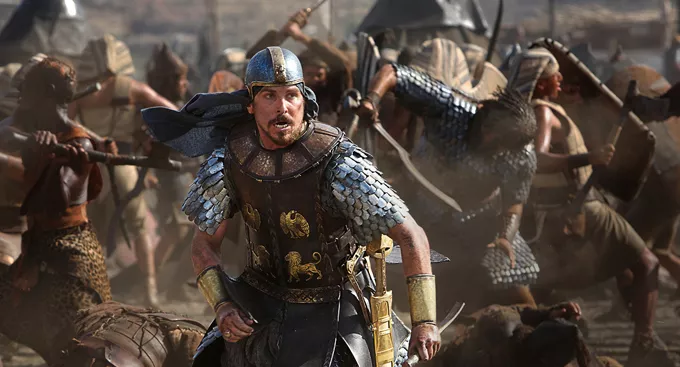 As 2014 began with famously irascible Russell Crowe as the title character in Noah, it's only right that equally hotheaded actor Christian Bale end the year playing Moses. Ace director Ridley Scott lends a swords-and-sandals sensibility to this tale of the biblical hero whom Bale reportedly has described as "schizophrenic" and "one of the most barbaric individuals" he has ever read about.
Big Eyes (Dec. 25)
Considerable buzz surrounds this Tim Burton-directed story concerning the real-life tale of artist Margaret Keane (Amy Adams), whose iconic paintings of big-eyed children ignited an ugly court battle between her and her ex-husband (Christoph Waltz). After several unnecessary remakes by Burton (Planet of the Apes, Alice in Wonderland, Dark Shadows), it's exciting to see the creator of Ed Wood and Edward Scissorhands return to the land of misfit weirdos.
The Imitation Game (Dec. 25)
Outside of a Charles Dickens novel, you won't find many names more fun to say aloud than Benedict Cumberbatch. Odds are that presenters at the 2015 Academy Awards will prove it, too. That is due to The Imitation Game, in which Cumberbatch (heck, it's even fun to write) portrays Alan Turing, the math genius who broke the Germans' Enigma code for the Allies in World War II.
Into the Woods (Dec. 25)
Surefire ingredients for a Christmas season hit: Disney, fairy tales, Stephen Sondheim songs, Meryl Streep chewing on human flesh. OK, that last part isn't actually a part of Into the Woods, although we are sure the inimitable Streep might chew on lots of scenery, along with the likes of Johnny Depp, Emily Blunt and Anna Kendrick.
Unbroken (Dec. 25)
The only way Hollywood could have screwed up Laura Hillenbrand's nonfiction best-seller Unbroken is if its actors were sock puppets. The story of Louis Zamperini, an Olympian runner-turned-World War II airman who survived 47 days adrift at sea and two years in a Japanese POW camp, is the stuff of true heroism. It's daunting material for a seasoned director, let alone Angelina Jolie, who makes only her second directorial turn here. Thankfully, she has good help from screenwriting brothers Joel and Ethan Coen.
Foxcatcher (Jan. 16)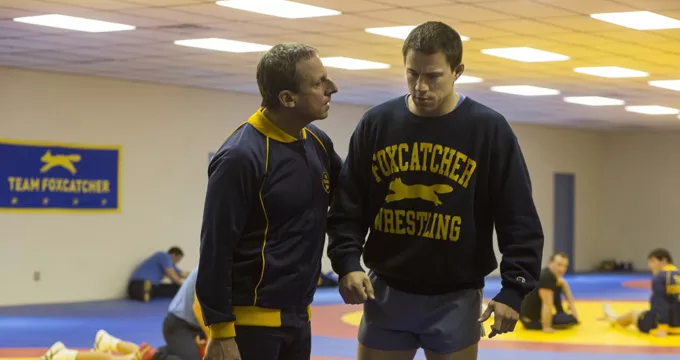 For all of you who wondered just what Steve Carell would look like with a prosthetic nose and a creepy demeanor, director Bennett Miller (Moneyball, Capote) offers the stranger-than-fiction story of du Pont family scion John du Pont and his ill-fated involvement with Olympic wrestling gold medalist — and University of Oklahoma alum — Dave Schultz. Critics say Carell is a shoo-in for a best actor nomination.
Mr. Turner (January)
Always-interesting filmmaker Mike Leigh (
Secrets & Lies
,
Vera Drake
) finds an irresistibly interesting subject in 19th century British painter J.M.W. Turner, whose artistic brilliance was matched by his personal boorishness. Timothy Spall has already received raves as the titular Turner. (No word on who plays Hooch.)
Selma (January)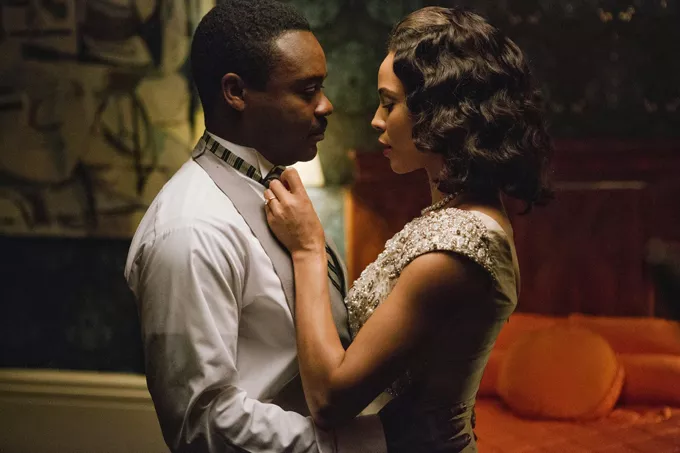 Photo credit: Atsushi Nishijima
Dramatizing one of the monumental events in the civil rights movement, Selma earned rapturous reviews after its premiere Nov. 11 at the AFI Film Festival in Los Angeles. David Oyelowo stars as Martin Luther King Jr., who led protest marches from Selma, Alabama, to Montgomery in 1965. Historically important, powerfully relevant and produced by Oprah Winfrey — yeah, this one might be getting an award or several.
American Sniper (January)
At age 84, Clint Eastwood could be enjoying his golden years playing bingo at an American Legion hall or watching The O'Reilly Factor. But the man continues to direct movies at an astonishingly fast clip. In American Sniper, the Codger of Cool directs the harrowing story of real-life Navy SEAL Chris Kyle (Bradley Cooper), the most lethal marksman in U.S. military history.
Inherent Vice (January)
A Paul Thomas Anderson film is always cause for celebration, especially when the mastermind behind Boogie Nights and There Will Be Blood is adapting supposedly unadaptable novelist Thomas Pynchon. Joaquin Phoenix sports Sam's Club-sized mutton chops in this uber-weird 1970s yarn of L.A. noir likely to polarize audiences. But admit it: Who doesn't appreciate a good polarizing now and then?
Print headline: Let's go to the movies, It's the most wonderful time of the year for film lovers.