Alexa Ace
Oklahoma City Police Department would not be involved in ICE raids unless it was requested for assistance.
Oklahomans are tackling a national immigration issue at the local level. Activists are urging state and municipal law enforcement agencies to not assist Immigration and Customs Enforcement (ICE) amid reports of immigration raids and detained asylum seekers.
Last Saturday, immigration advocates gathered outside Fort Sill, a military base near Lawton set to house more than 1,000 detained children, to demand the closure of detention facilities. Additionally, various groups created a petition urging Oklahoma County Criminal Justice Authority and Sheriff P.D. Taylor to remove ICE agents that are on duty at the county jail.
"One of the ways that our community gets into this deportation machine is through encounters with local law enforcement," said Serena Prammanasudh, Dream Action Oklahoma (DAOK) executive director. "In Oklahoma City, raids on a large scale are not happening. ICE is not going door to door."
Bo Mathews, spokesman for Oklahoma City Police Department (OKCPD), said the department would only be involved in potential ICE raids if they were requested for assistance.
"If they needed backup or they needed something where there was a perimeter that needed to be held, that's the only kind of thing we'd be able to assist them in," he said. "We're not going to turn another law enforcement agency down when they need assistance, but we do not go out looking for undocumented people."
However, Mathews said that officers have a lot of discretion on the field. Whether to turn in an undocumented person to ICE is mostly left up to individual police officers.
"A police officer has all kinds of discretion. I know when I was on the street, everyone did not get a ticket," Mathews said. "If an officer pulls somebody over that's undocumented that didn't have a license, we can't let them drive that car anymore. Now that doesn't mean that person's going to jail … but his car may go to jail because it's more likely not insured."
DAOK is sponsored by United We Dream, the nation's largest immigrant youth-led community network. Through United We Dream and local resources, DAOK receives reports and personal testimonies regarding encounters with law enforcement that lead to ICE involvement.
"The law enforcement officer has the discretion to issue a citation, a warning or an arrest, and that is up to the officer on duty," Prammanasudh said. "We know that there are people who are driving without a valid driver's license, and somehow they end up being arrested. We know that that is not an arrestable offense by state statute; that's a citation. There's an option to arrest someone for a period of time, but again, this is all up to the officer on duty. And this is where this ties in with racial profiling and criminalization. … We know that in our community, someone who's brown or black often does not just get off with a warning."
Local collaboration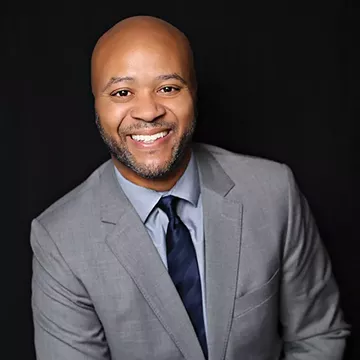 Provided
Mark Myers, Oklahoma County Sheriff's Office spokesman, said two ICE agents work at the county jail Monday-Friday.
In 2014, OKCPD adopted a policy stating officers would not "inquire into a person's immigration status during routine calls for service unless the officer can show reasonable suspicion, supported by objective and clearly defined facts." However, officers may ask about immigration status if it is found relevant to the "scope of the investigation."
In a press conference introducing himself as the new OKCPD chief, Wade Gourley said the department would continue with that policy.
"Nothing's going to change as far as that. We want those in this community that need us to feel like they can call us without fear of being deported or something else happening," Gourley said. "Oftentimes, there are people out there that specifically prey on those individuals because they know they might be leery of law enforcement. So we have to do everything we can to break that barrier."
The department would not turn down a request for assistance, Gourley said, but it would not be "actively engaged in enforcing immigration law."
However, DAOK members have recently become more outspoken about how local law enforcement collaborates directly or indirectly with ICE.
"We're not trying to vilify OKCPD, but we're trying to be real," Prammanasudh said. "We acknowledge that they work really hard to do outreach to communities of color in OKC, but we also acknowledge that their mission is to serve the community. And I don't think that we're feeling that protection and that trust, so we're trying to activate some dialogue with the directly affected communities to stop the racial profiling, criminalization and brutalization of our people."
Canadian County Sheriff's Office, Okmulgee County Criminal Justice Authority and Tulsa County Sheriff's Office have 287(g) agreements with ICE that allow local law enforcement officers to be deputized to enforce immigration laws.
While Oklahoma County Sheriff's Office (OCSO) does not have a 287(g) agreement, sheriff spokesman Mark Myers said the county jail has retained two ICE agents for three years. He said they work alternating shifts Monday-Friday.
OKCPD's operations manual states that "by agreement, Oklahoma County Jail personnel shall make a reasonable effort to determine the citizenship status of all persons arrested and jailed for a felony crime" or DUI.
"What we've done for years is anytime someone comes into the facility and they do not have identification, we thoroughly vet who that person is. Obviously, you can understand that in a jail, we have to know who is in our facility," Myers said. "ICE is part of that process to determine who these people are. … This has nothing to do with politics; it has everything to do with knowing who is in our facility."
Over the years, Myers said county officers would call ICE so often, it became easier to offer agents space in the county jail to expedite the process.
"Now with ICE here, they can vet folks as they come in," Myers said. "What they will do is they will place a detainer on anyone they feel they need further investigation or, once their state or local charges are wrapped up, that they need to either speak with more or whatever their process is. It's not like they have an office or anything in here; they just work out of here. There's a space that they use."
The county notifies ICE when individuals are set to be released, but Myers said OSCO does not continue to detain the individuals. He said that if ICE is not present or fails to show up, the person is released.
But Prammanasudh said elected officials should use their authority and influence to help reduce ICE presence within local law enforcement.
"[Sheriff Taylor] has the power to get ICE out of the jail, and so does the Oklahoma County jail trust," she said. "Everyone thinks immigration is a federal issue that can only be dealt with at the federal level, but that's not true. We've seen that with community organizers across the country, at the local level, the municipal level, the county level. Sheriffs and county commissioners are the ones that sign the 287(g) agreement, and they have the power to end them anytime."