Later this month, vocal music students from Classen School of Advanced Studies will fly to New York City to perform by invitation at Carnegie Hall with choirs from Southern Nazarene University and Oklahoma Baptist University. In distance, it is a much greater field trip than most Oklahoma City Public Schools students will ever take.

But Classen's choir students have already come a long way. Last semester, their rehearsal space was literally underwater.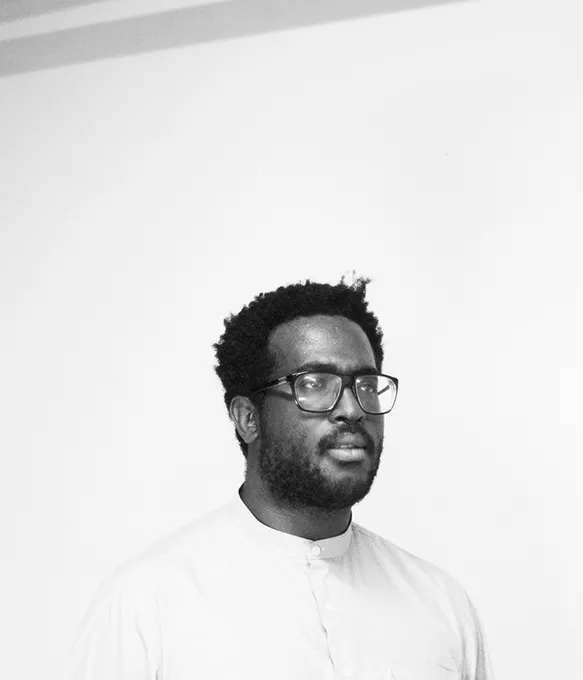 Taylor Hale / provided
Bowlsey drummer and host of The Spy's No One Man Donald Eisenberg
"It was like having waterfalls in your room," said Rebecca Lindley, director of Classen SAS's vocal department. "It was running down the walls, it got our computers, it got some of our music, it got a shelf. Our piano is out of tune now because of all the humidity issues."
Undetected clogs in the school's gutter system led to repeated flooding of the middle-high school's basement-level choir room. The room flooded at least three separate times during rainstorms in late July and early August.
Hearing about the damage at Classen SAS inspired Oklahoma Gazette to lend a hand, donating a portion of proceeds from its planned OKG Music Show — a showcase event spotlighting some of the city's best musical talent — to the school's music department.
The show, which begins 7 p.m. April 12 at Tower Theatre, 425 NW 23rd St., features music from neo-soul vocalist Gabrielle B., hip-hop band Bowlsey, dreamy indie-rock group The So Help Me's and rapper Jabee, with Jon Mooneyham mixing between sets. Admission is $5, and the show is open to all ages.
In addition to damaging the vocal program's contest music, computers and piano, the water dislodged several ceiling tiles, ruined the carpet and led to the growth of harmful black mold.
"They had to strip carpet, repaint and clean everything up," Lindley said.Vocal classes were moved to the school's on-campus museum for three and a half months. While classes are now allowed to return to the patched and re-carpeted space, vital pieces of music and equipment are still missing. Lindley said the show's proceed money would most likely be used to address the department's biggest priorities in recovery: replacing lost music, replacing damaged computers and repairing the flood-damaged piano.
provided
Gabrielle B.
Classen SAS, known for its reputation as an arts school across the state, allows its students to select different arts or academic majors of study. There are around 1,000 combined high school and middle school students attending Classen, including 22 guitar majors, 32 piano majors, 74 strings majors and 75 vocal majors.
Still, the major enrollment numbers don't tell the total story of Classen's musical depth. Students from different majors often take multiple types of music classes. Even students in the school's International Baccalaureate (IB) academically focused advanced placement program often take music courses.
Ashley Davis, the principal at Classen SAS, believes there is no overstating the music program's value at the school.
"It has an impact on every student in the building," she said.
Davis said the school's traditionally high classroom performance has a lot to do with making the arts a priority.
"Arts education is critical to overall education," she said. "We believe our success at Classen academically is directly tied to our arts programs. The two programs work together and complement each other."
Learning about art and music are not always seen as vital to the school experience, but Lindley believes those things are critical to the students' overall development.
"I have a lot of singers who aren't going to go to college for music necessarily, but they'll always sing and it'll always be a part of their lives," she said. "They will support the arts."


'Patience and perseverance'
Bowlsey drummer Donald Eisenberg, who is also the host of the alternative hip-hop program No One Man on The Spy 91.7 FM, is a Classen SAS graduate. He gives unrelenting credit to the school for where he is today.
"The music education that I received from my time at Classen greatly influenced my playing, my development and my love for music as a means of expression," he said. "Had I gone to any other school, I couldn't imagine what my life would be like today."
Eisenberg said Classen is a school where some of the area's brightest students have been allowed to realize their complete potential. He said his band director at the school, Reginald Irons, developed his potential in the same way he has developed and inspired countless others.
"He championed positive competition amongst his students," Eisenberg said. "He wanted you to be your best, and that attitude was put into his students who wanted each other to be the best."
Music from Earth, Wind & Fire and OutKast was often found alongside jazz greats Vince Guaraldi and Duke Ellington. The modern was paired with the classic in a way that helped the drummer think about music in a new way.
Eisenberg's advice for current Classen music students is to keep pushing."No two things in our world go hand in hand like patience and perseverance," he said.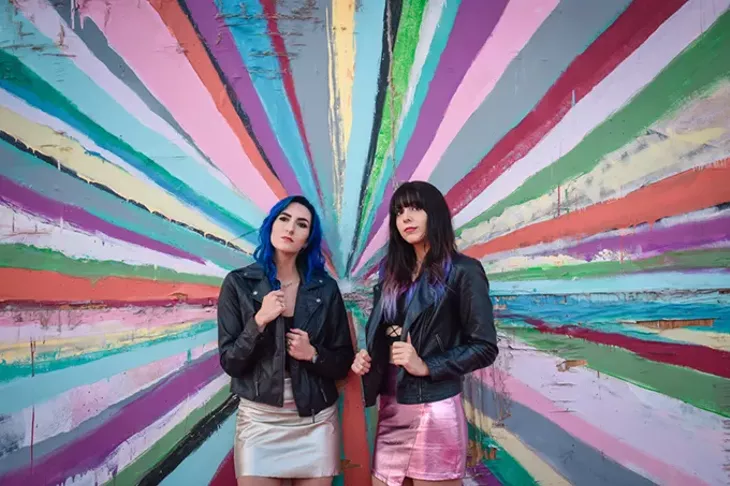 provided
The So Help Me's
'The front lines'
Several other OKG Music Show participants are tied to teachers in some way. Gabrielle B., whose full name is Gabrielle Bruner, had her mother as her eighth-grade vocal teacher at Belle Isle Middle School.
"I knew she had a passion for music, but to see that reflect off of her students is almost magical," Bruner said. "They literally light up."
Bruner's mother was also her piano teacher from a young age. The vocalist said she developed her diligent approach to music through her mother's training. She would always bring out the best in her students.
The So Help Me's guitarist John Wilkerson grew up with a grandmother and mother who were both lifelong Oklahoma public school teachers. Hearing about teachers' struggles with affording classroom supplies and unmanageable classroom sizes are familiar to him because he watched his mother go through similar challenges.
"Teachers are on the front lines of preparing kids for an increasingly unsure world," he said. "They are often the first to notice mental health concerns, and they are the role models for kids that have none. I don't know how we ended up with a system where politicians and oil executives get paid more than teachers, but I think there's some great tragedy in that."
Wilkerson said his Poteau High School choir director Bill King had an immeasurable impact on his life in music. He encouraged his students at every ability level in a way that was always positive and levelheaded. King stayed late every day, giving free private lessons to students.
An offhand comment King said about becoming a music major in college opened Wilkerson's eyes up to the possibility of taking music beyond high school. It was a comment he likely made without thinking, but it still had a monumental personal impact, which one could argue is the true value of teachers in a nutshell.
"I doubt he would even remember it," Wilkerson said, "but looking back, that was a defining moment in my life."