Oklahoma Gazette provides an open forum for the discussion of all points of view in its Letters to the Editor section. The Gazette reserves the right to edit letters for length and clarity. Letters can be mailed, faxed, emailed to jchancellor@okgazette.com or sent online at okgazette.com. Include a city of residence and contact number for verification.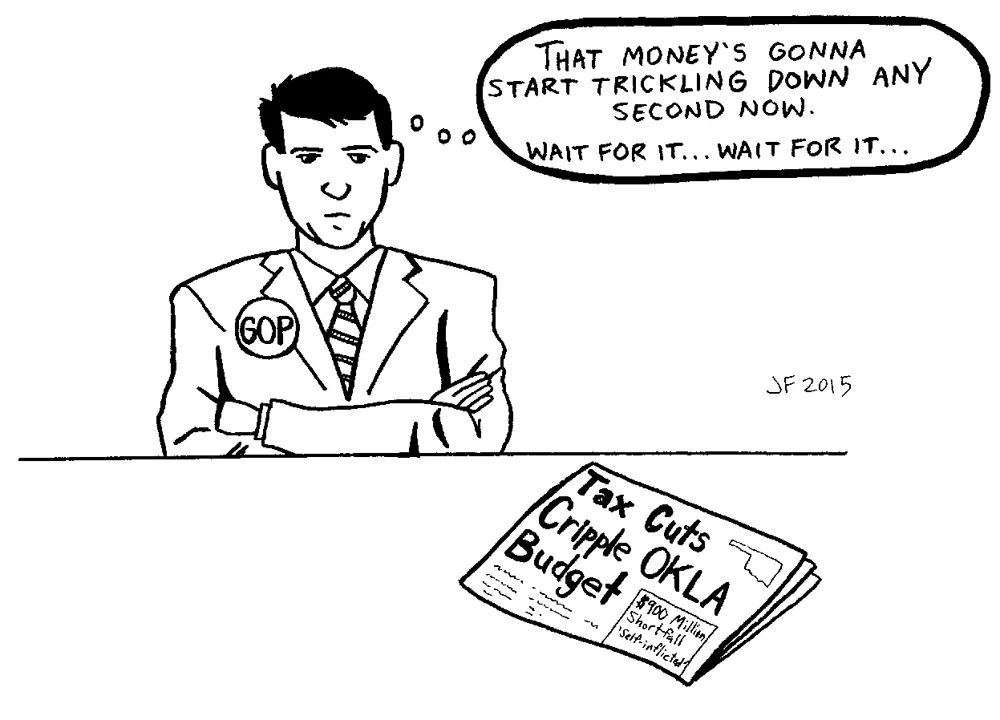 Protect consumers
Oklahoma Gas & Electric (OG&E) wants to stop solar and wind energy growth to protect its monopoly and stop homeowners from lowering utility bills. The company's proposal to the Oklahoma Corporation Commission (OCC) would unfairly add new demand charges — in addition to energy, fuel and customer charges — to the bills of customers who have distributed solar or wind installations.
OG&E wants to base charges on the highest level of use within a month, no matter how much energy the homeowner actually uses during that time period. Families would face higher and unpredictable utility bills. Fees would undermine savings.
OG&E says its full-service customers subsidize others with rooftop solar panels or small wind turbines but doesn't show proof to back up that claim. Actually, solar energy benefits all ratepayers by reducing the need for new power plants and related infrastructure.
OG&E's proposed fees are discriminatory and intended to discourage homeowners from purchasing solar or wind systems.
Renewable wind and solar energy is homegrown. It creates steady jobs. It does not cause earthquakes or waste, pollute water or make people sick.
OCC should say no to OG&E's proposal. It's not fair to punish homeowners who generate their own clean energy by forcing them to buy dirty energy from a monopoly.
— Red Goldfarb
Yukon
Easy money?
Thank you Felix Linden for all the hours you put in as a teacher. There are plenty of teachers who beat the bell to the door, however, and enter the profession because of all the time off.
Felix tells us he makes $1.41 an hour most weeks, but what's your hourly rate during the fall and spring two weeks off each and all the other days off? I don't know of a profession that gets more days off. I'm all for a raise in teacher pay, but the Boren brigade wants to saddle Oklahoma with the highest national sales tax to do it.
The raise can come if we get serious about waste in the education complex.
— Thomas L. Furlong
Oklahoma City
Corrections, clarifications
>>
A Dec. 16 story included an incorrect album release date (Life, Music, "Big Brother," Ben Luschen,
Oklahoma
Gazette
). Medicine Brother's self-titled, four-track EP will be released Jan. 26 on iTunes and Spotify.
>> A Dec. 2 story (Food, "Food briefs," Greg Elwell, Gazette) referred to a barbecue restaurant under new ownership as Smokey's Bar-B-Que & Diner. The venue's new name is Smokey's BBQ.