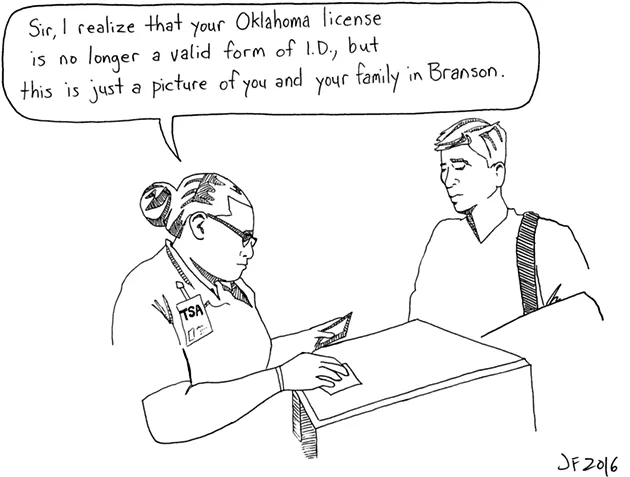 PSA
A public service announcement: There was yet another robbery in the OKC area where someone in the family was talking about going somewhere for Thanksgiving at school to everyone, was posting pictures the whole time they were gone and guess what? Guess what? They got robbed! Shocking, I know!
Yes, I am being a smart@$$ because I hate to see any of my friends or family or anyone get robbed this way. I love you all, even the stupid ones. But seriously, this is a blatant "rob me" sign. May as well leave the front door unlocked.
Another thing many of you may not realize or is easy to forget about: When you post to Facebook, those fancy phones of yours automatically put down your location, meaning if you're not home, it's automatically telling everyone, kinda like an answering machine where the message is, "We're not home right now; leave a message." Get in your phone and shut that crap off. Why do these phones come with that option turned on? I don't know; not thinking.
Anyway, it's important regardless of the time of year, but especially now, unless you're at home on Facebook all day, posting that you're in Paris, sitting on the couch with an AR. Then, by all means, keep doing what you're doing. Don't let me stand in your way.
Doug Rixmann Newalla
Chosen one?
'Chosen one' It's biblical: In their shortsighted desire to elect a "strongman," the people have elected Saul. God help us, indeed.
Melody Hobbs Bowlegs
Caustic wit
First, I would like to tell you that I am a huge fan of Oklahoma Gazette and have been for a very long time. I am so much a fan that I make it a practice of picking up each week's edition.
One of the things I enjoy reading is the Letters to the Editor, especially after Robin Meyers' offerings of his philosophies; however, the first section I seek out is Chicken-Fried News. If I read nothing else in each edition, I read Chicken-Fried News — that is, until recently.
Something has changed. Something important is missing. Oh yeah, it's the sarcastic, à la Saturday Night Live, cutting-edge, funky angle on local and state news. More often than not, I used to feel an OMG giggle erupting when I read one of the CFN articles. That is in decline now. The CFN is just news, plain and boring. My funny bone hasn't been tickled in quite a while. Help!
As an aside, I appreciate the variety of topics the Gazette publishes each week, the recognition of good works done by the different elements of our community, as well as information on new restaurants and entertainment, etc. Thanks for that.
Eloise Bentley Oklahoma City
Without judgment
I am writing this on Sunday morning, Jan. 1, 2017, having just read your op-ed (Opinion, Commentary, "What have we done?" Robin Meyers, Nov. 16, Oklahoma Gazette). What a wonderful way to start the morning. This piece has given me purchase with all Christians! It is without vitriol or judgment; it simply compared and contrasts facts that are essential to our democracy.
Of the hundreds of articles I have read, there are three I have saved and printed. Yours is one. Please know that in the days to come, your words will serve as inspiration and instruction.
Claudia K. Cunningham Aspen, Colorado
Cost-cutting measures
Sen. Kyle Loveless was interviewed not too long ago on Channel 5. He mentioned that they might solve the school budget deficit by passing a sales tax. What part of the people's vote do our elected officials not understand?
Mary Fallin and her Legislature are still looking for a way to cut the income tax on the oil companies and rich again. Of course, since they convinced citizens to vote for no new taxes without a vote, they can't legally add any new tax.
Maybe they could cut their own salaries back to equal the teachers' pay. Every other department has had huge cuts.
What about the legislative department?
Elda Davis Bethany
Touting socialism
Over the last year or so, polls have indicated that as much as 40 percent of millennials have a favorable view of socialism/communism compared to capitalism. I have a number of friends (most conservative) who are aghast. How could this be? they ask. It's really simple.
Most of today's youth realize that the lifestyle their parents enjoy is no longer available to them. Wages, until just recently, have been stagnant when they haven't fallen. As the concerted effort to kill unions continues, wages once used for the benchmarks for non-union jobs have decreased. When a 60-something worker at McDonald's hands me my McLatte, I wonder again who the minimum wage was designed for.
Get sick? Too bad. If you're lucky, you're under age 26 and still able to be under your parents' health care plan. If not, you might be able to get treatment on a plan that costs an arm and a leg or you just give up any future plans to pay for necessary medical treatment because you can't afford the sky-high premiums.
A study a while back mentioned that the average young American worker could look forward to changing jobs seven times during their working lives. In the past, a job or even a career starting and ending with the same employer wasn't that uncommon. Today, the length of long-term business plans often resembles that of the old Soviet Union.
Nothing more than five years is even contemplated.
Even my beloved military, which if you just showed up, shut up and did what you were told, is getting very picky about who it lets stay until retirement.
Many economic publications these days tout the rise of the "gig" economy. Supposedly, this allows Americans the opportunity to make a few extra bucks on those things we don't need full-time like our cars, our houses or our spare time. Finish putting in the longest work day in the industrial world and you can spend idle time driving around strangers in your car, risking your insurance and burning your gas.
Got a spare room you don't need to house your parents, your grown children or yourself? Rent it out daily to complete strangers from other states or even countries. Let them use your electricity, gas, water and homeowners insurance for a few bucks a day.
Thanks to the miracle of computing, someone who develops a new algorithm can roll back decades of wage and hour laws, consumer protection regulations and local and state zoning codes to make big bucks while you keep the change.
Many know I'm not the sharpest knife in the drawer. But they also know I'm not a spoon either. I see my kids and their friends struggle to find good-paying jobs with benefits and have policies that will provide them a decent pension when their work life is done and they realize they've been robbed.
It's one thing to say how capitalism is the best form of economic systems but another when it fails to deliver anything it promises. Our kids aren't stupid. They see others in the industrial world that have both better futures and current opportunities, and many of them live under democratic socialist governments. I'm just surprised the number who approve of socialism isn't higher.
Carl O. Owen III Moore
Ban fracking
In case you might miss this news: Last month, the EPA finally confirmed what we've known all along — fracking contaminates drinking water.
Last year, after a five-year study on the impacts of fracking on drinking water, the EPA released a highly flawed draft report. The topline claimed that there were no "widespread, systemic" impacts on drinking water from fracking.
Why did the EPA make such a dangerous and unsupported statement? Because the oil and gas industry infiltrated the process and influenced the outcome of the draft.
I am proud to say that Food & Water Watch supporters and staff jumped into action. More than 100,000 public comments were submitted to the EPA and got 51 members of Congress to send a letter to the EPA, telling it to back the claim or drop it from the report.
We also testified before the agency's science advisors on numerous occasions and wrote a letter signed by over 200 public interest groups calling on the EPA to correct its report.
We called foul. And we won. The EPA recently released the final report and stated it could not support its dangerous and misleading claim from the draft report and highlight the stories of impacted communities. It now clearly states that fracking can and does cause drinking water contamination.
Now, we must take this report to communities across the country as we continue our work to ban fracking everywhere. There is no safe way to frack, and to protect our drinking water, we must ban fracking everywhere.
Emily Wurth Washington, DC
Oklahoma Gazette provides an open forum for the discussion of all points of view in its Letters to the Editor section. The Gazette reserves the right to edit letters for length and clarity. Letters can be mailed, faxed, emailed to jchancellor@okgazette.com or sent online at okgazette.com. Include a city of residence and contact number for verification.
Opinions expressed on the commentary page, in letters to the editor and elsewhere in this newspaper are those of the author and do not necessarily reflect the opinions of ownership or management.