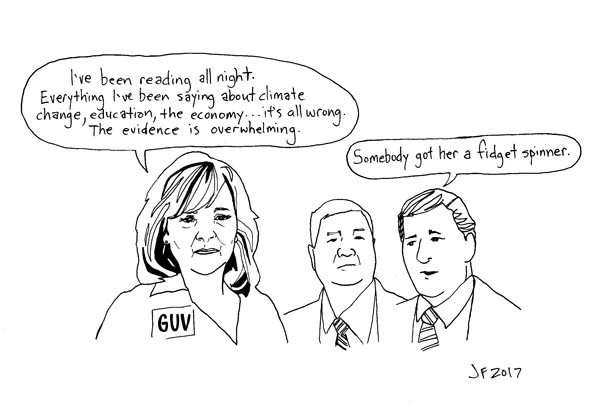 Refugee reality
Since around 2001, the word Muslim has had a very negative connotation. Since around 2001, fear and ignorance have ensured that the words terrorist and Muslim are as synonymous as freedom and America.
This is an unfortunate stereotype that must be broken. It's time we look beyond our painful past and focus on our possibly limitless future. It's time we open our minds to try and understand another person's perspective, another's life.
Empathy is all it takes to relate with and begin to understand any person, regardless of background. In fact, I'm sure that many Holocaust refugees would be very empathetic toward today's Syrian refugees. Unlike some of the nation, I think that, like me, they would have much dissonance on the difference between a Holocaust and Syrian refugee. I've heard the usual "Holocaust refugees didn't have malicious intent" reply, but that just isn't satisfactory for me.
I can't help but think that out of the possible 6,000,000 or so tragic Jewish deaths that could've been avoided, a couple of those people were bound to have been criminals in one aspect or another. So without the scapegoat of possible criminal activity or homicide, what separates one of the biggest genocides in history from what many refer to as just another cost of war? I don't understand how, in retrospect, we understand the right thing to do, yet here we are in the now, sitting on the sidelines as the slaughter of the Syrian people unfolds. The simple truth is that no matter what you do in life, there will virtually always be risk of injury or death. Whether it be swimming in a pool, climbing a ladder or even flying to see family, there is always a chance for injury or death. It's up to us to overcome that fear, just as we trained ourselves in day-to-day life. It's our responsibility to ensure that our fear does not override our morals. We are willing to take risks for ourselves, but what about taking risks for the innocent? That risk just may prove to be less severe than you think.
Remington B. Naputi Seminole
Blinding loyalty
Why did legislators pass legislation that hurts blind Oklahomans, especially seniors? There is no reason to contract services out unless you can do a better job for less money. Gov. Mary Fallin signed Senate Bill 733 and House Bill 2230.
SB 733 fires a state agency's highly qualified staff with master's degrees who provide free statewide training that enables blind seniors to stay in their homes. Why? Because some legislator's buddy wrote legislation so narrow it defines only them, even though their program bills Medicare, Medicaid, private insurance and seniors' credit cards to pay generic therapists with no experience in blindness rehabilitation.
House Bill 2230 takes a food service business away from successful blind business owner Mike Spencer, who runs the Tulsa County Jail commissary. It gives this citizen's business to a corrupt sheriff's office, which came up missing more than $200,000 in funds embezzled from inmate accounts when it was audited by the state auditor-inspector. Hijacking Spencer's business won't help Tulsa citizens. They already face property tax increases because of the $10.25 million civil rights judgment against the Tulsa County Sheriff's Office.
Gov. Fallin did not protect citizens who are blind by vetoing these bills.
Red Goldfarb Yukon
Oklahoma Gazette provides an open forum for the discussion of all points of view in its Letters to the Editor section. The Gazette reserves the right to edit letters for length and clarity. Letters can be mailed, faxed, emailed to jchancellor@okgazette.com or sent online at okgazette.com. Include a city of residence and contact number for verification.