Let's Talk About It, Oklahoma (LTAIO) is a statewide reading program sponsored by Oklahoma Humanities that invites scholars to deliver a presentation over a book centered on a certain theme. Beginning Tuesday, LTAIO at Oklahoma City University's Center for Interpersonal Studies Through Film & Literature will introduce Living with Limits, a new theme developed by Dr. Harbour Winn, Montessori teacher and professor emeritus of English at Oklahoma City University (OKCU), that emphasizes the many ways individuals handle the limitations imposed upon their lives.
The event will once again be hosted at the university by Dr. Tracy Floreani, director of the Center for Interpersonal Studies Through Film & Literature, and will focus on life's limitations, ranging from slavery to death.
"We've done almost all the other themes available, and this one was brand-new, so we get to pilot it," Floreani said.
Five lecturers will be showcased, and each will present a book and describe its relevance to the chosen theme. Typically, the presentations do not exceed 45 minutes.
After the lecture, participants form small groups in which they discuss the book and how it relates to the topic assessed in the presentation. Floreani said the people who lead the discussions are those who "feel comfortable making sure that everybody gets to talk who wants to talk."
The last installation in the fall series is expected to run Nov. 6; however, the event might be moved to a later date due to potential Election Day conflicts. Attendees should report to room 151 in Walker Center, Petree College of Arts and Sciences located at NW 26th Street and N. Florida Ave. at 7 p.m. for each presentation.
Provided
When Breath Becomes Air by Paul Kalanithi
When Breath Becomes Air
Dr. Lisa Wolfe, professor and endowed chair of Hebrew Bible at Oklahoma City University's Wimberly School of Religion, will open the series with a posthumously published memoir by Paul Kalanithi, a neurosurgeon diagnosed with stage IV lung cancer. In the book, the author wrestles with a personal realization of his own impermanence, an understanding with which he is forced to cope.
"This book grapples with the limit of mortality, which is really the big one for all of us," Wolfe admitted.
Floreani recruited Wolfe as the speaker for this particular piece due to her pastoral experiences and biblical knowledge. Wolfe is an ordained pastor in the United Church of Christ and also served as a children's hospital chaplain in Dayton, Ohio.
After finishing a lengthy commentary over the book of Ecclesiastes, she feels Kalathini's personal struggles parallel those faced by the author of the ancient text, allowing her to better understand the role of death in human trepidation.
"By and large, most of us live our days holding our mortality at arms' length — or further, if possible," Wolfe said. "Most of us cannot endure full exposure to the constant possibility of death without being paralyzed with anxiety. … Kalanithi personalizes his own untimely death, such that we can realistically consider our own mortality."
She hopes that in addition to finding common ground with Kalanithi, readers who join the discussion groups will also be able to relate to one another over a facet of life that haunts each and every one of us.
"Rarely will you be moved so deeply and feel such joy through reading," Winn said.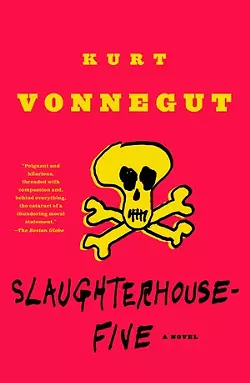 Provided
Slaughterhouse-Five by Kurt Vonnegut
Slaughterhouse-Five
Sept. 18, Winn will offer up his analysis of the 1969 classic by Kurt Vonnegut. Dark and comedic, the story is a semi-autobiographical account of the author's experience in the historic bombing of Dresden during World War II.
In the LTAIO theme description, Winn wrote, "Actually, it took him 25 years to come to terms with the disorienting effect of his presence at the fire-bombing of Dresden and be able to write this novel."
At times, the novel's protagonist, Billy Pilgrim, finds himself with the Tralfamadorians, an alien race with no past and no future. Only the present exists, and all that has been and all that ever will be exists in that time and at that moment.
"So it goes," the narrator says repeatedly. Perhaps this is his way of conceding to the inescapable series of unwanted circumstances that continually surround us.
"The satiric barbs and humor echo for Vonnegut his view of the glorified rendition of violence in war," Winn wrote, "an aberration that subjects people to enormous forces limiting the possibility to be an individual in the blind acceptance of socially acceptable violence."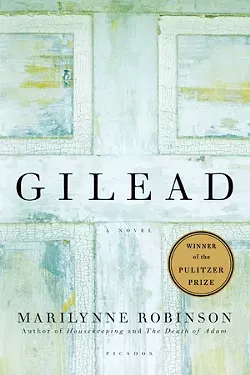 Provided
Gilead by Marilynne Robinson
Gilead
Dr. Karen Youmans, honors program director and associate professor of English at OKCU, will present Marilynne Robinson's second book Oct. 9.
Robinson's Pulitzer Prize and National Critics Book Circle Award winner is an epistolary novel set in 1956. Aware of his terminal illness, a father writes to his son with the intention that he will one day read the memoirs as a grown man.
"In a sense, he is doing what Kalanithi may also be trying to do for his young daughter in the closing months of his life," Winn wrote. "Each father … searches for a way to communicate with his child who will one day mature to be able to read what each father has left."
Throughout his writing, the father reflects upon his own life and the lessons he hopes to instill in his son after his passing. Youmans identifies "the limits of memory, of strength, of faith and ultimately of love and forgiveness" as the main themes the father explores throughout the narrative.
"Anyone who has wrestled with questions of faith and doubt will find here deep and reverent reflections on human spirituality," Youmans explained. "We are reminded repeatedly through the story that the things that limit our existence are the very things that define it and give it meaning."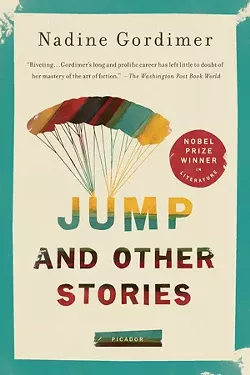 Provided
Jump and Other Stories by Nadine Gordimer
Jump and Other Stories
Nadine Gordimer's 1991 publication is unique to the series in that the title is a collection of short stories rather than a novel of its own. Gordimer was a South African writer active in the anti-apartheid movement.
As might be expected, the stories take a creative approach in her assessment of the implications of racial limitations prevalent in a prejudiced world. However, her focus extends beyond that of one particular race to elucidate the consequences for all people, regardless of color or creed.
"The cost engulfs black Africans, the white ruling minority, Africaners, white liberals — all," Winn wrote. "All are brutalized in a system that dehumanizes and diminishes the possibilities for human freedom. The rich variety of stories provides a myriad of ways to render the cycle's themes."
The book will be presented Oct. 23 by Dr. Brandon Katzir, associate professor of English. Small group discussions that follow will have the luxury of discussing any number of the short stories included in the compilation.
Provided
The Underground Railroad by Colson Whitehead
The Underground Railroad
Colson Whitehead's latest novel is yet another literary piece that considers the inherent limitations of race. Set in 1800s America, the story tells the tale of two escaped slaves following the Underground Railroad in search of freedom.
"The book helps us understand how relevant history is even now," Floreani said. "Living with limits is built in to American ethnic literature."
And this isn't her first time teaching it. In the past, she has used the book in her classroom to challenge her students to "reflect on our history and what's led to current racial relations as they are now."
Apparently, her lectures have been well-received.
"[The students] really liked it," she said. "It's a very engaging story that feels easy to read, but once you sit with it, you realize how complex it is under the surface."
Floreani believes it offers "a new perspective" in the way of historical fiction and the slave narrative. She intends to do a "broad overview" of the book, using it as an example of one of the many ways social structures can limit the many ways individuals carry out their livelihood on a daily basis.
Though the date is subject to change, Floreani plans to deliver the presentation Nov. 6.
Visit okcufilmlit.org.