Berlin Green
Baba/Father, 2022. Stoneware with dried rose petals by Ghazal Ghazi.
Oklahoma Contemporary - Destination Oklahoma
As America's crossroads as well as originally being considered "Indian Territory" until 1907, Oklahoma is a unique cross-section situated inside the nation's larger melting pot, which results in some fantastic cultural juxtapositions. Black artist Skip Hill returned from traversing the globe to call the state — specifically Tulsa — home once again and has reimagined Dust Bowl-era imagery through his own prism. Indigenous artist America Merideth combines her heritage with pop culture. Ghazal Ghazi mixes traditional Persian styles with modern portraits and September Dawn Bottoms presents her own generational trauma through photography that is both evocative and eerie after calling the West Coast home for many years while Đan Lynh Phạm combines her experience of being born in Vietnam and its traditional folk art with her own assimilation into the country that she now calls home. Destination Oklahoma provides a glimpse into the diverse meaning of what it means to be both an American and, more specifically, an Oklahoman, whether by birth or adoption.
Also, John Newsom's Nature's Course closes Aug. 15 in the Eleanor Kirkpatrick Main Gallery.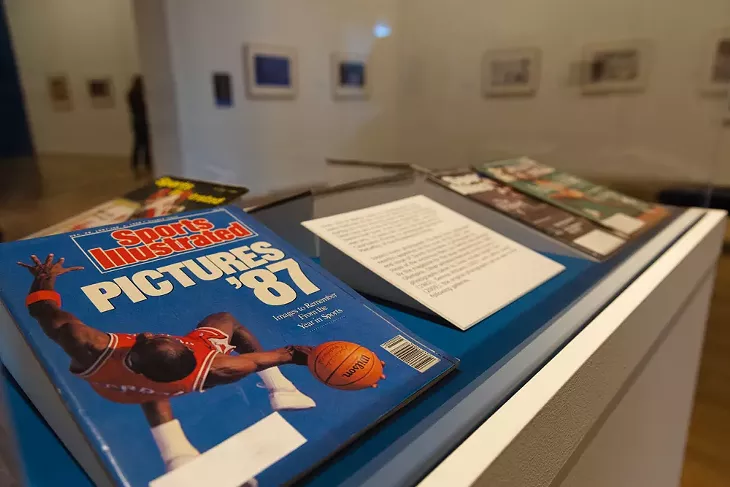 Berlin Green
Sports Illustrated cover by Walter Iooss Jr.
Oklahoma City Museum of Art - The Perfect Shot: Walter Iooss Jr. and the Art of Sports Photography
Even if you don't recognize Walter Iooss Jr. by name, you've almost certainly encountered at least one of his sports portraits over the years unless you've been living under a rock (Iooss' work is so iconic that you're likely to recognize at least one image from this curated gallery even if you've never witnessed a sporting event live even once in your life). In addition to his well-documented relationship with basketball legend Michael Jordan and the resulting book of photographs Rare Air, Iooss (pronounced "YŌS") has documented Muhammad Ali, LeBron James, Joe Namath and Arnold Palmer among many other icons over his more than half a century shooting for Sports Illustrated. This exhibit closes Sept. 4, so these are your last few weeks to experience it before it's gone.
Also, One Hundred Years of Revolution: French Art from 1850 to 1950 opens Aug. 20 and will be on display until Feb. 19. From the Golden Age to the Moving Image will also be on display until the end of the year.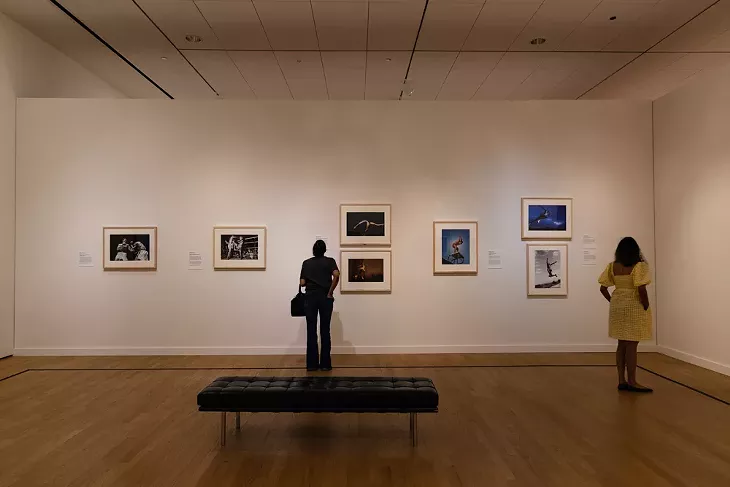 If you must go outside…
Downtown Edmond now has 31 new murals thanks to the Sunny Dayz Mural Festival held earlier this month. Stop by and take in an eyeful of 42 freshly-painted works from female and non-binary artists from Oklahoma and beyond.
Oklahoma Contemporary recently installed Breve historia del tiempo (2020), or Brief History of Time in the Campbell Art Park facing Broadway Avenue. On loan from La Colección Jumex in Mexico City, the piece is a suspended Plymouth Duster that appears to be on the verge of breaking the surface of the water's surface immediately beneath it. The first of a Guadalajara art exhibit arriving late September in the Eleanor Kirkpatrick Main Gallery, it has to be seen in person to be experienced fully.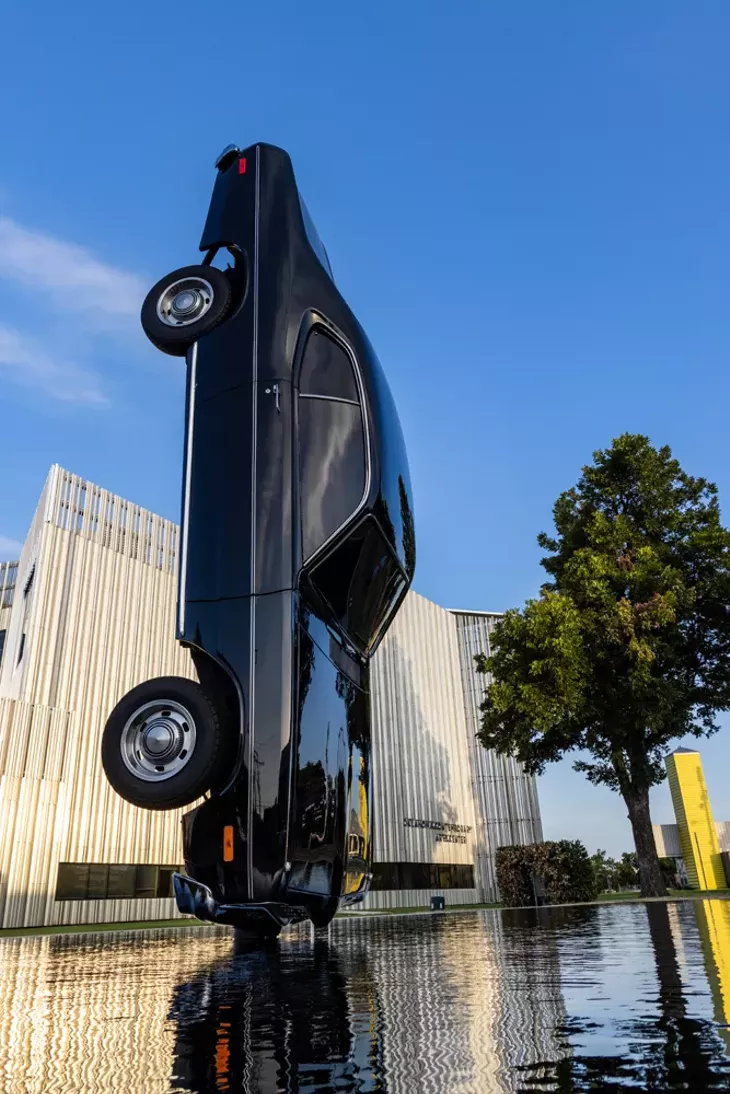 Berlin Green
Breve historia del tiempo (2020)