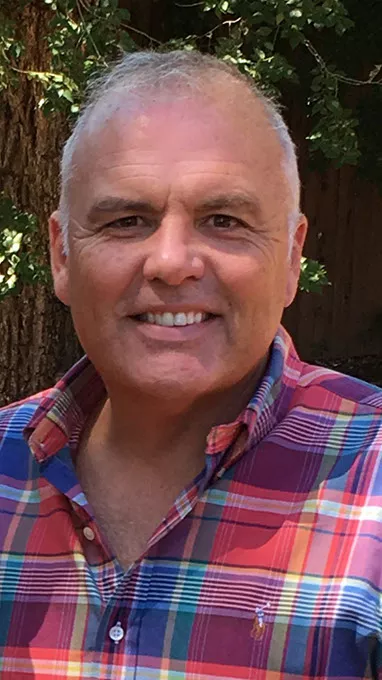 Almost 550 Oklahoma children in the foster care system are classified as "legally free," which means they won't be going back to their biological families and hope to find adoptive homes.
A local organization helps raise awareness of how large this number is and find every child a forever home.
"As long as I've worked with children and families here in the state of Oklahoma, I had no idea that there are 550 kids that will go to bed tonight without a forever family," said Scott Werner, president of Oklahoma's Kids Belong, which launched in October.
Werner got involved with Oklahoma's Kids Belong through Life.Church, where he served as children's pastor for six years.
He became a conduit between the church and the Oklahoma Fosters initiative started in 2015.
Oklahoma Fosters connected with several organizations, including America's Kids Belong (AKB), a group that creates photos and videos for youths in Colorado's foster system.
Werner closely collaborated with founder Brian Mavis, who told Werner AKB decided to establish an Oklahoma chapter.
Mavis asked Werner to serve as its president.
Werner, who owns My Small Wonders Childcare and Development Center in Edmond, has worked with children and parents for several years but was shocked with the complexity of Oklahoma's foster care situation.
"The deeper we get into it, the more heartbreaking it is, because you find out how many kids are involved in this situation," Werner said.
'I Belong'
The organization primarily focuses on the I Belong project, which creates a two-minute video for each legally free child up for adoption.
The videos are posted on the Oklahoma Heart Gallery website, which also takes photos and writes short bios for each child for its Waiting Child Heart Gallery.
Oklahoma's Kids Belong also works with Lacey Lett from KFOR-TV for the A Place to Call Home segment that features Oklahoma youths awaiting adoption. Werner said he feels many people just aren't aware of how dire the situation is.
"I fully believe that if Lacey got on the news at 6 o'clock tonight and said 'There's been a tragedy in Oklahoma and 550 kids have been left orphaned,' I think Oklahoma would respond, just like Oklahomans always responds when tragedy happens," Werner said.
Being affiliated with a national organization like America's Kids Belong is an advantage, Werner said, because the national group has already gone before this one, successfully doing the I Belong project in Colorado.
After just a few years, the number of Colorado children awaiting homes dropped from 800 to around 280 and has stayed low.
Partnering with other groups and agencies around the state also helps Oklahoma's Kids Belong and the overall effort to transition more children into foster and adoptive homes.
"By us all working together, we feel like we can really change this, but on your own, it's hard to, just because of the sheer size and volume of it," Werner said.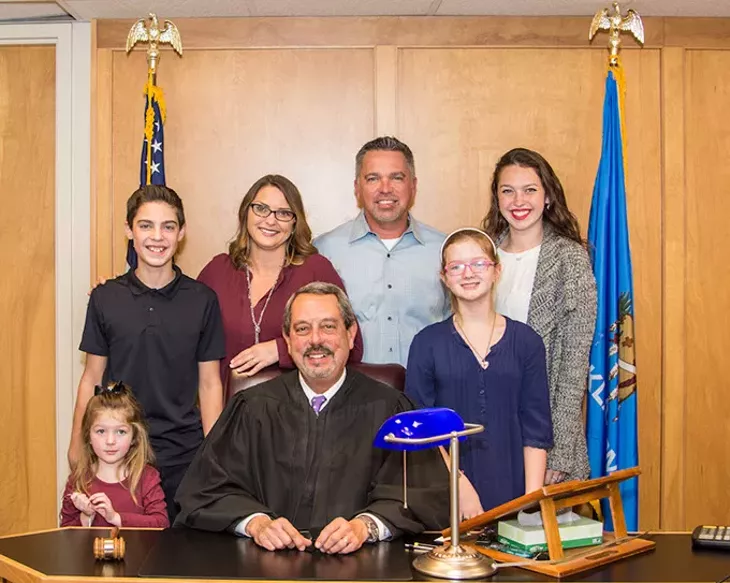 Local Oklahoma Family Finalized Their Adoption of the Two Youngest Girls Just in Time for the Holiday Season
Agency collaboration
Oklahoma's Kids Belong works closely with the Oklahoma Department of Human Services, which has a videographer/photographer on staff to put together the videos but is limited on how many children it can feature at a time.
"It would just be difficult for DHS to do above and beyond something that special for each child, because with the workload, the funding and so forth, that would become incredibly challenging," said Tom Bates, Gov. Mary Fallin's special adviser for child welfare services, Oklahoma Department of Human Services (DHS).
Bates hopes that having Oklahoma's Kids Belong involved will help the state meet its goals for the foster care system and show that DHS is committed to help kids in state care and willing to work with organizations that have talents and skills the agency can benefit from.
"That allows DHS to demonstrate to the community that it is willing to engage with community partners in a way that is beneficial to everyone, and that DHS can be a good partner, and that we're willing to do some things differently, think outside the box to attack some of these significant problems to help these kids," Bates said.
He also noted that many kids in state custody are older, have been traumatized because of abuse or have special needs that can be challenging.
However, through the I Belong videos, they can show their personalities to prospective foster or adoptive parents.
"Kids that are in DHS custody can tell their story in their own words in a way that's compelling and also does honor to the kids and what they've been through," Bates said.
For Werner, a primary focus is to prevent the large number of kids aging out of the system without ever finding a family, along with the higher numbers of adverse effects such as homelessness, incarceration and drug abuse that can accompany that.
"If a child ages out without ever really having a chance of finding a forever family, I don't think any of us should be able to live with that," Werner said.
Visit americaskidsbelong.org/oklahomaskidsbelong.
Print headline: Fostering success, Oklahoma's Kids Belong program builds bridges to connect hundreds of Oklahoma foster children with forever families.