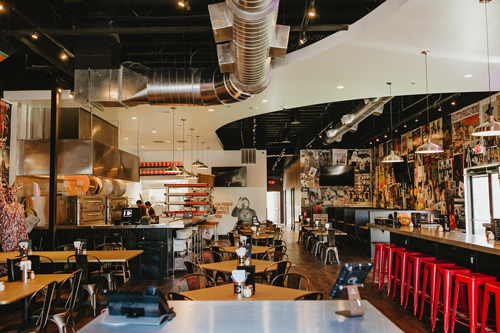 Gazette / file
Empire Slice House is currently offering takeout.
Cautious
84 Hospitality Group
Empire Slice House, Revolución, Burger Punk, Gorō Ramen, Gun Izakaya, Little Market
Taking one of the most cautious approaches among operators in Oklahoma City, 84 Hospitality has yet to reopen on-site dining to patrons at any of its locations; it closed all in mid-March.
Founder and CEO Rachel Cope recently revealed that despite the extreme caution, two employees at Revolución recently tested positive for COVID-19 while they were operating the kitchen there for carryout and delivery. Revolución was promptly closed, and all employees were tested and then reassigned to other restaurants owned by 84.
Cope recently posted on social media, "I fought whether I was going to be honest about what happened (because I felt some kind of 'shame' that I had 'let' this happen) but I think it's important for you to know the truth. It has always been important for us to be transparent, especially when it comes to health and safety."
Despite taking extreme measures, the group continues to do a great deal of takeout from Empire Slice House in 16th Street Plaza District. And in fact, it will soon be opening Empire Slice Shop in the former Slapfish space in Nichols Hills Plaza. That concept will feature counter service, beer and wine and late-night hours.
Popular Gorō Ramen, also in the Plaza, remains carryout only. And although Burger Punk is completely closed, 84 is readying a new patio in hopes of providing on-site dining soon.
Gun Izakaya in The Paseo Arts District is closed until further notice, but 84's nearby Little Market is open and operating.
Cope recently posted on social media, "At 84 Hospitality Group we continue to try and find ways to do right by our employees, customers, and the community. Above all, be kind, be compassionate, & be safe."
Gazette / file
Humankind Hospitality restaurants OSO Paseo and Picasso Cafe are offering full-service patio dining and curbside takeout.
Flexible
HumanKind Hospitality Services
Picasso Cafe, OSO Paseo, Frida Southwest, The Other Room, The Daley
After monitoring the news around COVID-19 for two weeks, on Monday, March 16th, Humankind Hospitality founder Shaun Fiaconne made the tough decision to close all its on-site dining.
Like so many bar and restaurant owners in Oklahoma, Fiaconne then had to let go of all of his hourly workers and focus on carryout while relying on salaried managers and chefs to do it all, including packaging up to-go orders, running items out to cars and cleaning up.
"Our staff has a hand in everything, and we are pretty vertically integrated, so it wasn't a difficult transition," Fiaconne said.
Although its business was down over 75 percent from months with typical operation, it was enough to pay employees and keep everything going until the virus situation improved.
When the state and city moved into Stage 2 of reopening, the group opted to open its dining rooms in a staggered fashion using social distancing and special precautions — not only requiring temperature checks, masks and gloves for all employees but also using a low-intensity fogger to sanitize the dining areas every morning at 7 a.m. Humankind also rehired all its hourly employees.
When a large spike in cases began to be reported by Oklahoma State Department of Health (OSDH), Fiaconne made the tough call to once again restrict service staring June 22nd, a decision made much more difficult by the fact that business had been robust upon reopening.
"We want to be part of the solution in the community, not part of the problem," said Fiaconne.
Currently, Picasso Cafe and OSO are only offering full-service patio dining and curbside takeout. Frida Southwest still offers indoor dining, but only via reservation and at only 50 percent capacity in an open dining room with very high ceilings. The Daley and The Other Room, both bars, are now completely closed.
Fiaconne said the group will continue to closely watch virus levels from OSDH and adapt and adjust as the situation unfolds.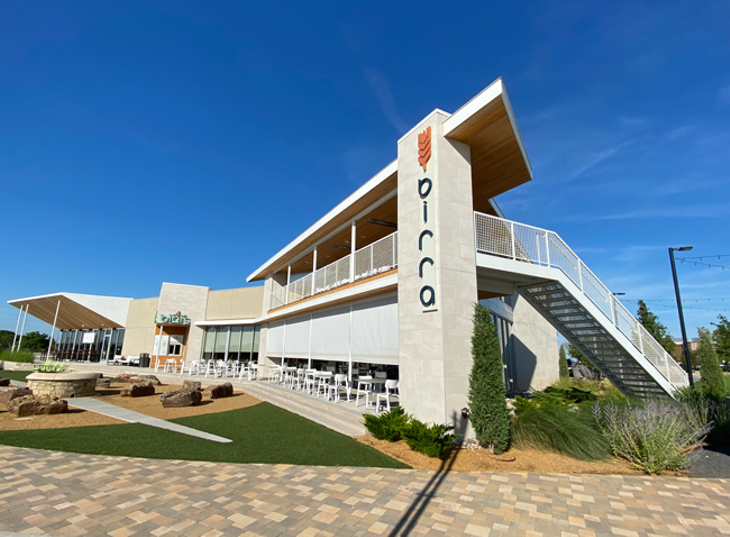 provided
Provision Concepts, which owns Birra Birra pizzeria, has cut menu prices and changed tactics during every phase of reopening.
Aggressive
Provision Concepts
Broadway 10 Bar & Chophouse, Hatch Early Mood Food, Sidecar Barley & Wine Bar, Birra Birra, Bibi's Ice Cream, Chicken Foot
Five years ago, Hal Smith Restaurants alums Jeff Dixon and Aaron Soward came out of the gate swinging with very ambitious Broadway 10, closely followed by tiny but stylish Sidecar Barley & Wine Bar, both in Automobile Alley.
The group now has seven locations operating and five more in progress, and it doesn't show any signs of slowing down, regardless of the COVID-19 outbreak.
In a recent interview, Dixon recognized the responsibility to the community but also to the group's employees and patrons, choosing "fight" rather than "flight" as a strategy.
Provision never laid off any of its 300 employees and kept its salaried managers and chefs on full pay, even making good on bonuses when revenue slipped after being forced into a pure carryout model by the city and state.
All Provision restaurants offered 50 percent off their menu prices during the closures and did all they could to remain relevant to their patrons and, as a result, experienced steady business.
At every turn in the phased reopening, Dixon said they have done as much as the laws allowed while taking serious precautions, even hiring a tailor to create hundreds of masks when none were available.
"We knew we weren't going to be able to please everyone, but from day one, we decided to buckle down, cut our menu prices, take care of our employees and their families and work every day to keep our customers," said Dixon.
In fact, the group sees a very bright future and has recently doubled the rooftop bar of Sidecar Chisholm Creek and will be opening Chicken Foot, a new fried chicken and cinnamon roll concept, in the Chisholm space recently vacated by Hopdoddy Burger Bar.
In addition to Broadway 10, there are now two Sidecar and two Hatch locations in Oklahoma City as well as Birra Birra and Bibi's Ice Cream.
Provision hopes to open Chicken Foot in September as well as a Hatch and Sidecar on Cherry Street in Tulsa this fall, followed by another Hatch and Sidecar in 2021. And Dixon said there are more locations in the works.