Berlin Green
Soundpony
Just a few steps down the street from the famed Cain's Ballroom is Soundpony, which is also known for its own diverse musical lineups. A community staple, the bar is known for its history of sponsorship for cycling and other sporting events, including a soccer team. As for the name, "...The word got tied to the idea of a good horse, riding, racing, and then bikes, any form of alternate transportation. As Josh [Gifford, the co-owner] put it, 'Legend has it that Johnny Rotten, Miles Davis, Charlie Parker, James Earl Jones, Conan, Bob Newhart, and a horse had an orgy and out blasted the SOUNDPONY,'" according to its Wikipedia page.
Berlin Green
The Whittier Bar
The Whittier Bar
2405 E. Admiral Blvd.
The first thing you notice when you walk into the Whittier Bar is giant letters proclaiming "SCUM" above the bar. Repurposed from an old sign that said "MUSIC," Whittier is no stranger to song, putting on regular live music events. The bar also boasts a revolving cluster of pinball machines as well as its very own mascot, Latch the bar cat. If you stop in here for a bit of day drinking, don't forget to check out Whitty Books next door.
Berlin Green
The Starlite Bar
The Starlite Bar
1902 E. 11th St.
The Starlite is in a class all of its own, with a dedicated open mic comedy night on Wednesdays and Dead Disco dance parties every Saturday night in its side room (check out the giant Ouija board on the floor over there too). New wave, goth, industrial and synthpop are often overheard in this alternative spot and drag shows and themed costume events are regular happenings.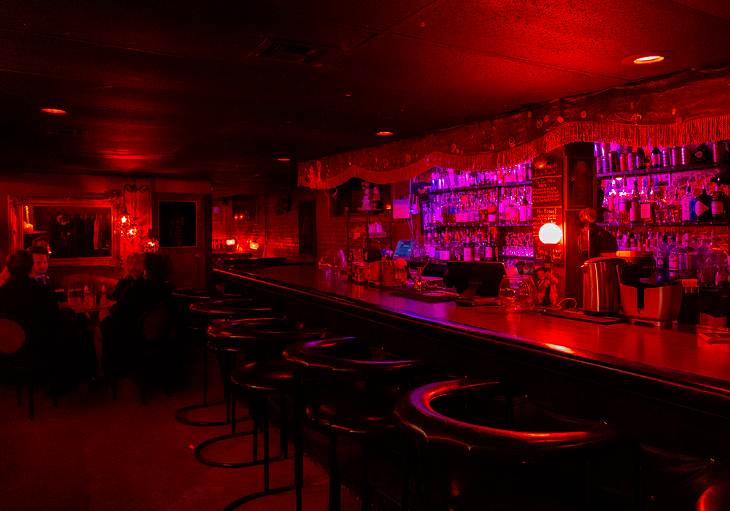 Berlin Green
Cellar Dweller
Cellar Dweller
417 W. 7th St.
Descend down the steps into the dimly-lit basement of a nondescript apartment building in downtown Tulsa, and you'll find Cellar Dweller. This small dive is known to locals for its speakeasy atmosphere and noir style. Get comfortable in plush velvet chairs and enjoy a cold brew or a masterfully crafted cocktail in this intentionally hidden gem that seats fewer than 50.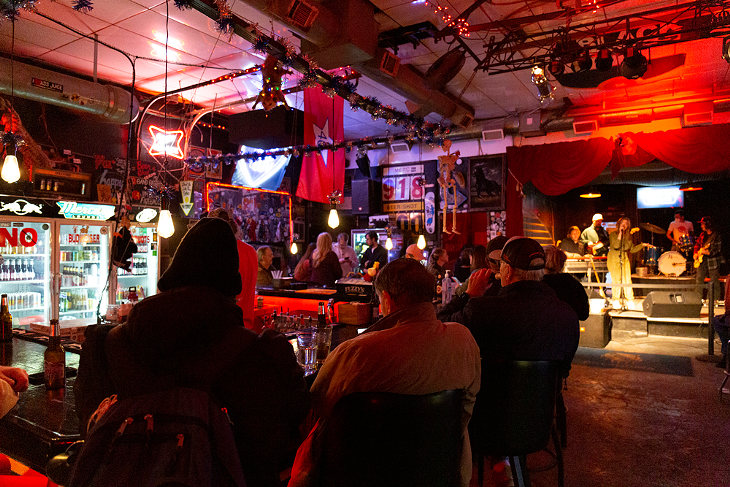 Berlin Green
Mercury Lounge
Mercury Lounge
1747 S. Boston Ave.
When a reportedly drunk driver took out the front of The Whittier Bar, Mercury Lounge was the first to open doors to expatriates during repairs. Not only taking over the show slate but also welcoming Whittier's "scum" with open arms, Mercury Lounge is an old-school Tulsa dive housed inside a renovated gas station. With long-running happy hours as well as regular nightly music (both local and touring), Mercury Lounge is a much-loved spot for a reason.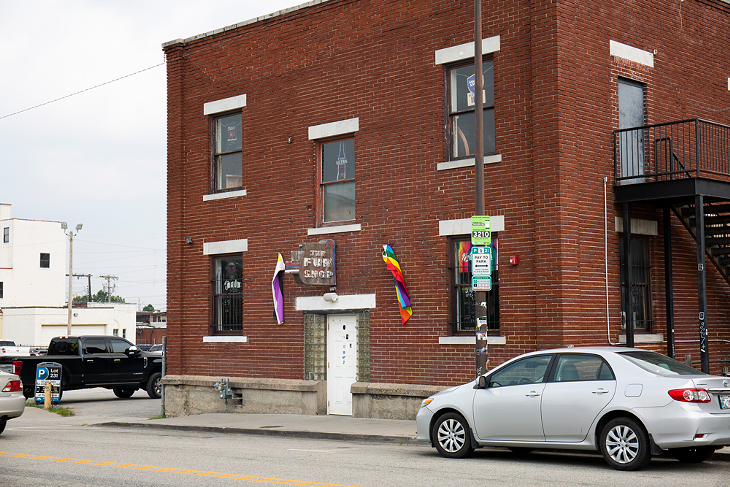 Berlin Green
The Fur Shop
The Fur Shop
520 E. 3rd St.

With a killer set of taps, the upstairs area of The Fur Shop is home to some of Tulsa's best shows (comedy and music), while the expansive patio area makes for a perfect DJ pad when the weather is optimal. Originally a train depot, a fur storage spot and then a number of other concepts before reopening again as The Fur Shop nearly a decade ago, there's something live happening at The Fur Shop four or five nights a week.