M. Night Shyamalan is one of those rare directors who had the most unfortunate thing happen as a new director in the '90s. His first film, The Sixth Sense, helmed by Bruce Willis (Die Hard), was so popular it made his following movies seem like an effort to catch up.
One year after his massive success, Unbreakable received a lackluster reception, and two years later, Signs received even less critical praise.
Whether by public influence or some sort of bizarre self-appointment, Shyamalan became known failingly as the twist-at-the-end guy.
So what is a director to do? He has a hit with ghost stories but not with aliens, comic book tales, sci-fi, mythology or anything else he has touched in the 16 years since he made his earth-shattering first flick. Like most people in need of rediscovery, the filmmaker goes back to the basics with his new movie and finally catches up with himself.
In The Visit, Shyamalan takes four main characters, grabs a simple setting — almost like a play — and delivers a film of such a minimalist nature that even Jim Jarmusch (Dead Man, Only Lovers Left Alive) would be proud.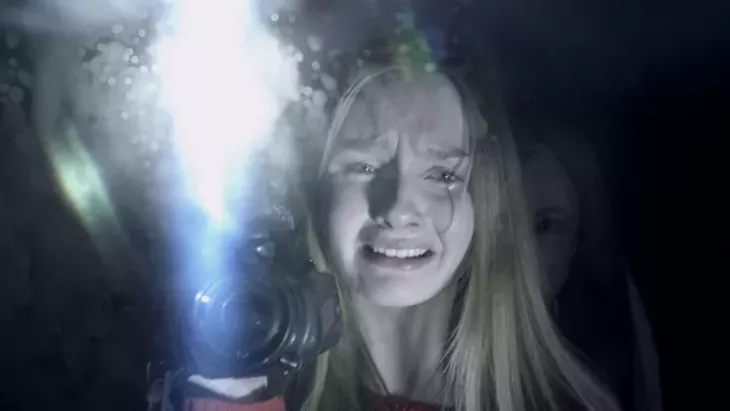 Jumping ahead of the Halloween crowd, Shyamalan, who wrote, directed and produced The Visit, crafted it perfectly.
Becca, portrayed by Olivia DeJonge (Good Pretender), and her little brother Tyler, played exceedingly well by Ed Oxenbould (Alexander and the Terrible, Horrible, No Good, Very Bad Day), stay the week with their estranged and very odd grandparents, Nana and Pop Pop. The family is alone at the elder pair's country home in snowy Pennsylvania, which creates a recipe for some comically delightful frights.
Utilizing classic horror stunts, Shyamalan proves that simple things like bumps in the night; dark, narrow hallways; and creepy characters are what truly scare an audience.
The two very disarming and oftentimes hilarious children provide enough comic relief to make you forget you're about to get slammed in the face with another dose of Pop Pop and Nana's bizarre nighttime shenanigans.
Seventy-five-year-old Tony Award-winning actress Deanna Dunagan (Have a Little Faith) as Nana and 72-year-old Peter McRobbie (Lincoln) as Pop Pop are excellent juxtapositions against the two children. Toward the end, viewers actually begin to dread the night.
The only disappointment in The Visit was the needless sentimental ending.
The whole thing would have been better served by sticking to the traditional horror movie ending the director crafted and letting the closing scene be the disarmament he seemed to be searching for.
Regardless, The Visit puts Shyamalan back where he needs to be: at the forefront of gut-punching cinema.
The twist ending isn't spoiled with this review because this isn't that kind of movie. Some movies are more about the journey one takes to get to the end, not the ending itself.
---
Print headline: House guesses, M. Night Shyamalan's new film exceeds expectations and nightmares.