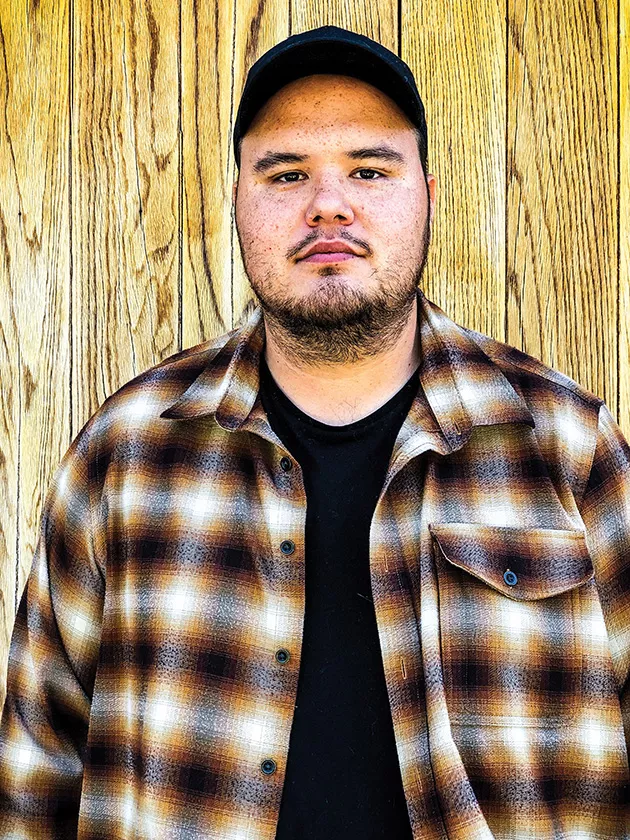 provided
Desolate Tomb is Chickasha-based Dakota Whiteside's one-man "blackened deathcore" band.
Extreme metal fans will not be shocked to hear the voice of Satan screaming for vengeance on Cast From God's Sight, the full-length debut from Chickasha-based musician Dakota Whiteside's "blackened deathcore" project Desolate Tomb, but they might be surprised to learn that Whiteside thinks of it as a Christian album.
"It talks about biblical things and talks about God, obviously, and talks about his creation of man, so I consider it a Christian album," Whiteside said, "though with Desolate Tomb as a whole, while I myself am a Christian, I don't really consider it a Christian project because that comes with some constraints for what I can write about, and sometimes I like to be really creative with my lyrics. Writing stories, sometimes I don't always write strictly Christian lyrics and stuff. It just happens that with this album I did do that."
The music combines elements of death metal, black metal and hardcore, but Whiteside said he based the lyrics for the album on John Milton's 17th-century epic poem Paradise Lost after his wife, who remembered reading it in college, suggested it as a potential source of inspiration.
"She told me about how the story takes the first few chapters of Genesis and then expands it into this huge, detailed story," Whiteside said. "I read through that poem and really liked it. For every book of it, I tried to do one song. … I think there's some in there that I may have missed or something like that. I'm not sure, but I tried to kind of follow it."
The album's titular opening track, first released as a single in August, begins with a "back-and-forth between God and Satan," but listeners could be forgiven for not being able to distinguish the two because Whiteside voices each with equal savagery.
"Oh, Son of Dawn," God snarls at Satan, "Thou hast been cast to the ground, into the pit of bottomless despair. Your pride has betrayed you. You've fallen to your grave. Hell awaits its king."
As in Paradise Lost, God has thrown Satan into hell for being too prideful, but the fallen angel refuses to stay down.
"I will ascend far beyond the heavens," Satan vows. "I will exceed the power of God."
While the album explores Christian themes, Whiteside said he is unsure about whether it qualifies as worship music.
"In my way of thinking, if I am writing any music that glorifies God in any way, it is praise and worship," Whiteside said, "but I wouldn't consider it praise and worship at the same time because it's just more or less a story. I guess the intention isn't meant to be praise and worship, although there are some lyrics that kind of purvey that message."
The album's second single, "With Blackest Insurrection," a monologue in which Satan promises to "destroy the throne of God" and "paint black the hearts of man," covers subject matter that would not sound out of place in songs by decidedly un-Christian bands Deicide or Morbid Angel, but many lyrics throughout the album reveal that Whiteside's intent is closer to Milton's own reverence for his source material.
"The Void Given Form" praises God as "the voice that speaks life to existence," but Whiteside's own distorted vocals and down-tuned guitar suggest the suffering this act will ultimately cause. "His Only Begotten" finds Jesus offering to sacrifice himself to redeem mankind after God threatens to "destroy the earth and all of creation, erase the filth that has plagued this world" but Whiteside's guttural roar sounds anything but meek and mild.
If the contrast between Whiteside's faith and the darkly aggressive music he uses to express it seems confusing, that is a refrain he has heard for years as a Christian metal head.
"I grew up in a pretty Pentecostal church, and they definitely did not understand the music when I got into it," Whiteside said. "They did not see how I could use this in any kind of Christian way … but I had a couple of friends who were already into the heavier styles of music, so they completely understood, and they said, 'This is awesome that you're doing this.' It was just the majority that didn't understand it, but I've had quite a few people from my earlier days, and especially some of the ones were more turned off by it, have kind of seen that I am using it in a ministry kind of way. They have come around to understand, and they say, 'It's not for me, but I see what you're doing and I respect that.'"
Though Christian death metal has been an accepted sub-genre since at least 1992 when Australian band Mortification released its influential and brutal sophomore album Scrolls of the Megilloth, Whiteside said many of his favorite bands have opposing viewpoints to his own.
"I know there's a whole thing of like, 'Music can influence how you act and think and stuff like that,'" Whiteside said, "but with me, I've come to a point where I know what I believe. A big band that I listen to heavily to gain inspiration for the music is Behemoth, and anybody who knows Behemoth knows that they're very, very blatantly non-Christian and not religious in general. … I've always looked up to those bands like that for inspiration because, in my opinion, I haven't been too impressed with Christian music in general. I always found it to be kind of lacking in comparison to the secular counterparts, so I've always kind of been more drawn to that secular side of things, ever since I picked up a guitar."
"A Vow to a Scornful God" features guest vocalists Payson Myher and Jaden Pruitt from Tulsa metal bands Fester and Skysia, respectively, and "The Breath of Life" features Detroit-based Robert Wilson from Christian metal band Cardiac Rupture, but the closest the album comes to traditional or "clean" singing are the brief chorale interludes Whiteside programmed, like the album's drum tracks, with music software. Other than the brief appearances from the guest growlers, Cast From God's Sight is a Whiteside solo project.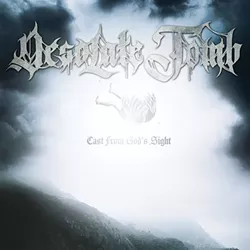 provided
Desolate Tomb's full-length debut Cast From God's Sight was released in April.
"I wanted to start doing my own thing because — I'm not trying to sound conceited, but I could do it on my own," Whiteside said. "I knew how to compose from taking band in school and stuff like that, and I wasn't really in a place where I wanted to get another full band going, so I thought I'd give it a shot just doing my own thing. … Even though I like having the free rein of writing the music, there were some times where there were challenges. … With a full band, if there's a guitarist, usually you have two and you're able to just bounce ideas off each other. Doing it by yourself, you're just kind of going off your own mind, your own knowledge of the music."
Cast From God's Sight was released online in April. Whiteside said he currently has no idea how he would play any of it live. Visit desolatetomb.bandcamp.com.