On Oct. 24, attorney Michael Homsey asked Oklahoma County Judge Roger Stuart to deny a motion for judgment from a Mexican restaurant Homsey's client was suing after slipping in the bathroom.
Seven days later, Homsey donated $1,000 to Stuart's reelection campaign.
Russell Mulinix, another Oklahoma City attorney, is currently representing a drilling company in a breach of contract lawsuit with an energy company. That case is also before Stuart, who also received a $500 contribution from Mulinix in October.
Stuart's reelection campaign also received a donation of $2,000 last month from Gerald E. Durbin, an attorney who also has a case currently before the judge.
These cases are still pending and there is no evidence of favoritism by Stuart to any of his campaign contributors, but research into campaign donations to district judges up for election this year shows that most contributors are attorneys, including many who have cases before that particular judge or will likely be before them in the future.
More examples of attorneys donating to judges they are currently before with a case includes John Branum's $500 contribution to Judge Thomas Prince and Shawn Jefferson's $2,500 contribution to Judge Donald Deason.
In fact, of the nearly $600,000 raised by judicial candidates in Oklahoma County (District 7) for the November election, 72 percent of contributions came from attorneys and law firms, most of which practice law in Oklahoma County courtrooms. The five judges who won election last month all funded more than half of their campaigns with money from lawyers and law firms, and Stuart was over 86 percent.
"It's very common, and I think it is reasonable," said Lee Slater, director of the Oklahoma Ethics Commission.
Slater said complaints of judges being impartial toward a contributor are rare or nonexistent in Oklahoma. Slater also said he felt the practice was to be expected.
"I think it is only reasonable to expect the people who are most intimately involved with an elective office to be the ones that participate in those campaigns," said Slater, comparing donations from an attorney to that of an insurance agent to an insurance commissioner or donations from an energy company to legislators that will decide on energy policies.
"I think that's just a fact of life," Slater added. "Its more a question of whether the office [of judge] should be elected or not, in my opinion."
Attorneys funding the campaigns of judges might appear to some to be a conflict of interest, but it's legal in Oklahoma and most of the United States.
New York appears to be one of the few states to restrict attorneys from going before a judge who they have donated to within three years.
An Oklahoma bill that would have required judges to reveal campaign contributors that are before them in a case failed to get out of committee last year.
Even if approved, House Bill 3002 would not have required judges to recuse themselves from any case involving campaign contributors.
Oklahoma statute restricts judges from allowing financial interest to influence a decision, and specifically, state campaign contributions could be a reason for a judge to recuse himself from a case.
The Oklahoma Statute on Code of Judicial Conduct states that recusal is required if "the judge knows or learns by means of a timely motion that a party, a party's lawyer, or the law firm of a party's lawyer has within the previous four years made aggregate contributions to the judge's campaign in an amount that a reasonable person would believe could affect the fairness of the judge's consideration of a case involving the party, the party's lawyer or the law firm of the party's lawyer." However, that same statute states that "contributions within the limits allowed by the Oklahoma Ethics Commission will not normally require disqualification unless other factors are present."
Oklahoma isn't alone in its lack of laws concerning campaign donations from attorneys to judges, and bills like HB 3002, which sought to increase disclosure, have failed in other states. Nevada lawmakers voted down a bill in 2009 that would have prevented judges from hearing a case involving a party that had donated over $50,000 to the judge's campaign.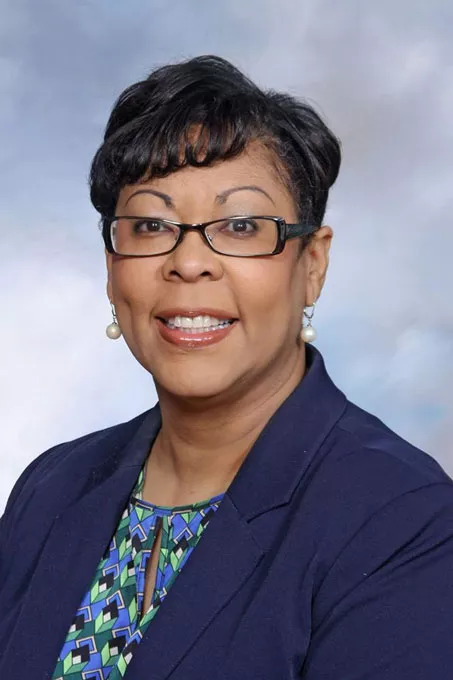 In 2010, Wisconsin passed a law that prevents campaign contributions from being the sole reason for a judge to be recused from a case.
In an article on judicial elections, the Oklahoma Bar Association claims, "It is not considered unethical to receive campaign contributions from lawyers."
However, the OBA acknowledges it could be considered a conflict of interest for a lawyer to donate to a judge when that lawyer has a case before that judge, a practice that is common in Oklahoma County.
Elected officials bankrolling their campaigns with funds from citizens, organizations and businesses with a vested interest in their work is nothing new, and it's the lawyers and law firms that most commonly appear before judges that provide the bulk of campaign funds in judicial races.
State statute and the ethics commission assume campaign contributions do not impact the decisions of judges, even though that is an assumption that is often not made with other elected offices.
"With judges, it's common," Slater said.

Print headline: Easy money?, A lot of money greases the wheels of campaigns for judges, and much of it comes from attorneys. Is there a conflict of interest?