Oklahoma Gazette now has two podcasts to stimulate and educate you, lucky reader! Put on those earbuds and tune into arts and entertainment news with In Your Ear.
In Your Ear shines a spotlight on the local art scenes in OKC while also providing more multimedia content for okgazette.com.
This show is a conversation piece with artists that gives our audience a different perspective — and supplemental details — surrounding the local music, performance art, visual art and food scenes that you cannot find anywhere else.
Unencumbered by a strict format, the podcast tells stories about the people who make a difference in the arts by letting them speak for themselves. It covers everything from live music to local bands, festivals, visual and performing arts, moviemaking and food. (Did we say food? Because there will be lots of that.) And whatever else we decide fits.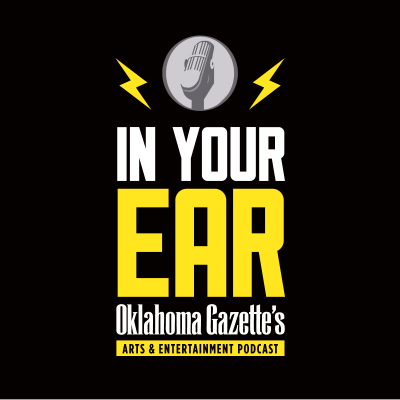 For those interested in development, our urban core, metro developments, local government, sustainability, walkability, bikeability, schools, politics and learning more about how our city works, Capitol City Podcast is Oklahoma Gazette's go-to podcast to hear what's happening directly from leaders, movers and players across Oklahoma City.