Marc Maron: Thinky Pain
2013
Streaming on Netflix
This 2013 stand-up performance from alternative comic, writer, actor and host of WTF with Marc Maron podcast displays his deft, sarcastic, somehow-so-intimate-you-can't-possibly-hate-this-neurotic-asshole charm.
Thinky Pain adds Maron to growing roster of Netflix-exclusive live comedy specials from artists Aziz Ansari, Doug Benson, Iliza Shlesinger, Bill Burr, Brian Posehn and others.
Maron's set examines drug abuse, Bill Hicks, porn, Viagra, religion, vegan atheists, awkward moments, self-loathing and dating through his quirky, self-deprecating anecdotes.
Thinky Pain starts with Maron backstage, debating the worst-case scenario of bombing his set. Someone utters "#MaronFail" as he walks to the mic.
What follows is somewhat uncommon in comedy: Sometimes-cringe-inducing personal situations spill out, Maron curled up like a grasshopper on his stool, inducing laughter about his fears of drug overdoses, sobriety, midlife crises, vinyl collecting as a chronicle of his neuroses (and his interview with Jack White) and his genuine angst about zombies.
However, it's his truly spontaneous moments, including insights into his creative process, that are most relatable. He writes down things, not ideas, whenever the urge strikes him. Later, he finds two words he wrote and tries to determine why the hell anyone would think they were funny: autoerotic asphyxiation.
From there, tales of his lonely travel routine and hotel-hopping explode into hilarious absurdity as he imagines almost hanging himself.
This special is a perfect primer before binge-watching his popular Independent Film Channel comedy series Maron. Season one and two of Maron are available now on Netflix. He started work on season three earlier this year.
Grantchester
2014
Streaming on PBS and PBS app
"I just broke the 8th commandment."
"Which one's that, the one about the ox?"
That's the sort of dry British humor lovers of Masterpiece on PBS will find in its new Mysteries! offering. Grantchester originally aired in England on ITV (famous for loaning us Downton Abbey and Mr Selfridge) last October and November. It's based on the Grantchester Mysteries series by English novelist James Runcie.
In the opening scene, we meet Sidney Chambers (James Norton; Belle, Death Comes to Pemberley), a young, jazz-loving vicar who runs wild around the village with a lady friend who takes the train in from London once a week to visit — very scandalous for the 1950s.
The jovial, carefree opening scene is juxtaposed with the solemnity of a funeral service for a man who committed suicide.
But, alas, all is not quite what it seems. Soon after the funeral, Sidney is told the man was murdered and teams up with a rather reluctant Inspector Geordie Keating (Robson Green; Being Human) to figure out whodunit.
The vicar is bombarded with post-war prejudice against Germans, the Irish and people who assume his position made him exempt him from serving — after all, if you can't say something to a clergyman, you can't say it at all, and wouldn't that be a shame? But his unique position allows him to talk freely with people and get information he needs to solve crimes.
With a prickly, opinionated housekeeper — "What the dickens?!" — to support him, booze and jazz to enliven him and God on his side, there's no misdeed Sidney can't unearth.
Watch Grantchester online at pbs.org or through its mobile app, available in Apple's App Store and Google's Google Play store. The first episode is available through Sunday.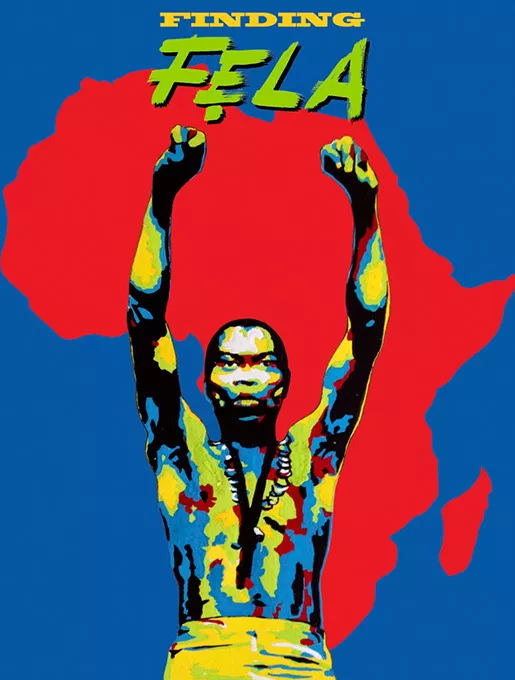 Finding Fela
2014
Streaming on iTunes, Google Play, Netflix, YouTube
Fela Anikulapo Kuti is inarguably one of the most important musicians of the 20th century. Born in 1938 Lagos, Kuti grew to immense influence and success as the inventor of the style of music known as afrobeat. He was a political activist and musician who constantly challenged the status quo of post-colonial Nigeria.
His nightclub, The Shrine, was down the street from the headquarters of the Nigerian government. Nightly, Kuti and his immense persona took the stage and declared war. Music was his weapon. Along with his influence in the music world, Kuti was championed as a lifelong crusader for universal human rights.
Documentarian Alex Gibney does an excellent job of cataloguing his tussles with the government, including 200 arrests, government raids on his compound and the subsequent death of his mother at hands of the military. Gibney also leaves room for the electricity of the man himself.
He uses interesting techniques to tell the unique story. One part is more traditional, using collected footage of Kuti performances and interviews. These run parallel to a behind-the-scenes look at the making of the Jay-Z, Will Smith and Jada Pinkett Smith-produced Broadway musical Fela! about the life of this remarkable yet overlooked musician and activist.
The film shifts between compelling anecdotes from friends, family and fans, including Paul McCartney and The Roots' Questlove, among others.
In a world where everyone from Parliament to Paul Simon pays homage to Kuti's music, the documentary tells a story of a man whose life and accomplishments should be well-known.
To host a community screening of Finding Fela, visit findingfela.com for details.