Ever wanted to hear the story of Mustang Brewery from its humble beginnings to today? How about hearing it while you sample craft beers fresh from the brewery?
You can by taking a tour, 1-5 p.m. Saturday at its headquarters, 520 N. Meridian Ave.
Learn about the company's inception, including its growth from brewing beer in a garage to serving its first pint at James E. McNellie's Public House.
The brewery gives bi-monthly tours of the premises but has changed its December tour into a party including story time, tastings and opportunities to order your own growlers filled with Mustang's signature brews.
Guests must be 21 years old to attend. Due to state law, you can't recycle old growlers from your home, as they must be labeled with the brewery's name and address. Growlers are available for purchase at the brewery for $8. Fill them up for $12.
For more information, call 943-0100. For a current beer selection, please visit mustangbrewing.com or email info@mustangbrewing.com.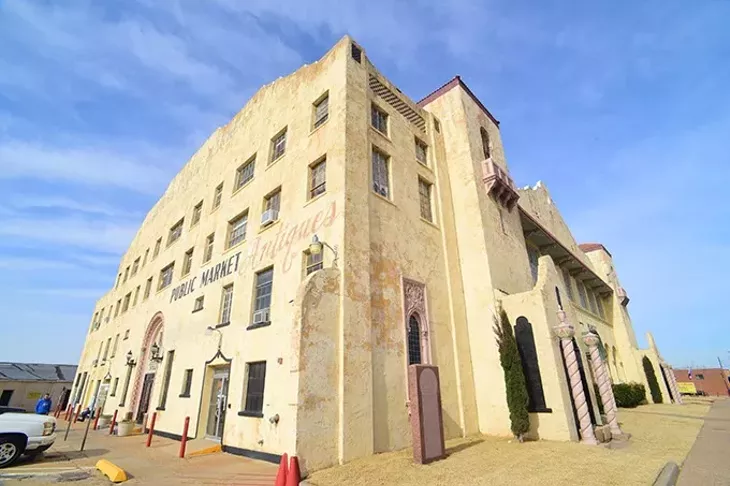 Farmers market again
OKC Farmers Public Market, 311 S. Klein Ave., has a long and colorful history.
The main building is on the register of historic places and lay dormant until its purchase by Burt and Jody McAnally in 2002. Restoration started that year and has returned some of the building's former glory, with modern touches such as elevators and expanded restrooms.
The market is once again the site of an indoor, year-round farmers market. Participating vendors include Jesko Farms, Wildhorse Canyon Farms and Winery and Walnut Creek Ranch. Urban Agrarian also will represent about 30 suppliers. Market hours are 9 a.m.-2p.m. Saturdays.
Construction on the building was completed June 16, 1928 on the grounds of Delmar Gardens, an amusement park that operated from 1902 to 1910. The gardens were the epicenter of entertainment in our burgeoning city and drew the likes of Buster Keaton, Lon Chaney Sr. and Jack Dempsey. Most historians consider Prohibition to have been the cause of its failure.
When the time came, the grounds were a good fit for a solution to the traffic problem between farmers selling their wares and downtown business. The two-story, 40,000-square-foot building had a market on the first floor, and the second floor was an auditorium and entertainment center that hosted boxing matches, dances and live music. In its heyday, Hank Williams Sr., Bob Wills and Count Basie played there.
For more information or to contact the market, visit okcfarmersmarket.com.
Donate and receive
Yeah, so maybe you can't stand the holidays. They might make you want to hide in your cave until February. The idea of togetherness and family might even have you climbing the walls.
Maybe you lack perspective: It's statistically proven that people who help others have better general mental health.
Drunken Fry, 5100 N. Classen Circle, and The Blue Note Lounge, 2408 N. Robinson Ave., are taking the whole "season of giving" thing literally by encouraging guests to join in on their Can for Can program.
Donate cans of food to Drunken Fry or The Blue Note Lounge and get a can of Pabst Blue Ribbon 4-8 p.m. each Monday through December. Sounds like a win-win to us.
You can also drop off canned food donations at The Grease Trap Gallery, 5100 N. Classen Circle.
Southern giving
Who doesn't love
Southern Living
? With its sweetness and charm, it is the guide to Southern hospitality.
This holiday season, the publication produced a special two-part cookbook, exclusively available at Dillard's stores. Christmas Cookbook and Year-Round Celebrations includes 200 new recipes, half devoted to Christmas and half to other yearly celebrations. The best part is the price. The full-color books are $10 each, and proceeds go to Ronald McDonald House Charities of Oklahoma City.
You can get them at metro Dillard's stores, as well as in Lawton, Norman, Shawnee and Enid. You can also purchase them online at dillards.com. For more information about the work of Ronald McDonald House Charities, visit RMHCOKC.org.
Print headline: Beers and cheers, Mustang Brewery's December tour has morphed into a party with samples, history and growlers full of its tasty brew.