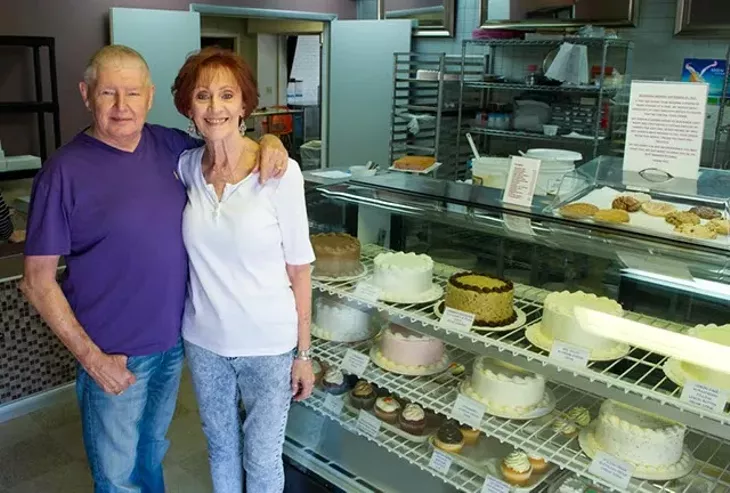 Shannon Cornman
Lee Burris and Mickey Royer at the soon-to-be newest Ingrid's Bakery location (Shannon Cornman)Lee Burris and Mickey Royer at Sweet Memories location soon to be Ingrids near 63rd and May.Photo/Shannon Cornman
Contrary to what you might have heard, the classic Ingrid's Kitchen is not moving. In far more exciting news, it is opening a third location in the metro. Lee Burris and his crew are now readying the space at 6501 N. May Ave. and plan to open within the next few weeks. The new location will offer Ingrid's full range of baked goods as well as deli items and will serve as the commissary for the other locations.
There will be seating space for a leisurely lunch, or you can call ahead and take the sweets and breads with you. Burris and his crew are also more than willing to do custom orders on cakes and treats if you give them a call.
The Ingrid's Kitchen location at 3501 N. Youngs Blvd. will continue to be the only location that serves one of the best brunches in town, complete with mimosas and a dessert table that will leave you reaching for the insulin.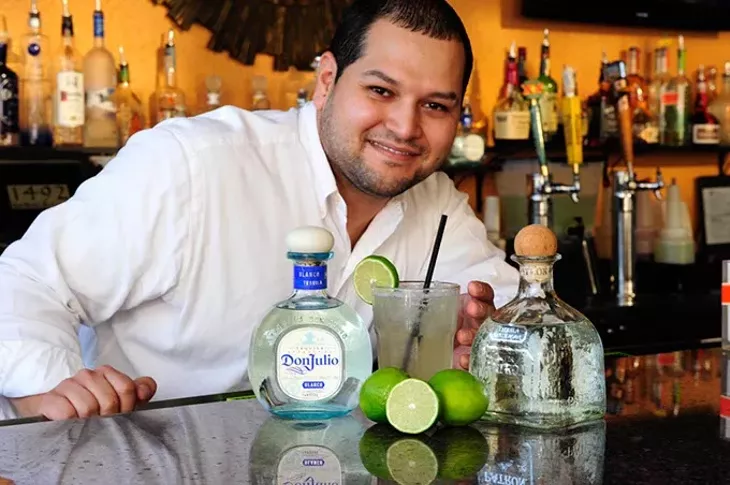 Shannon Cornman
Marco Chavez at the 1492 Midtown location
1492 taking on new territory
Arturo and Marco Chavez, owners of 1492 New World Latin Cuisine, 1207 N. Walker Ave., have decided to open a new location, meaning that you don't have to travel to Midtown for the best pineapple espresso pork in the city. The new location, 9212 N. Pennsylvania Ave., should be up and running in the next few months. Construction is moving quickly, Arturo Chavez said. Diners looking outside Midtown and Uptown might feel a bit of envy for the lack of construction surrounding the new location. Keep track of the progress at 1492okc.com, or call 236-1492 to beg them to hurry. You can also call for reservations, and make sure you try the queso once you get there.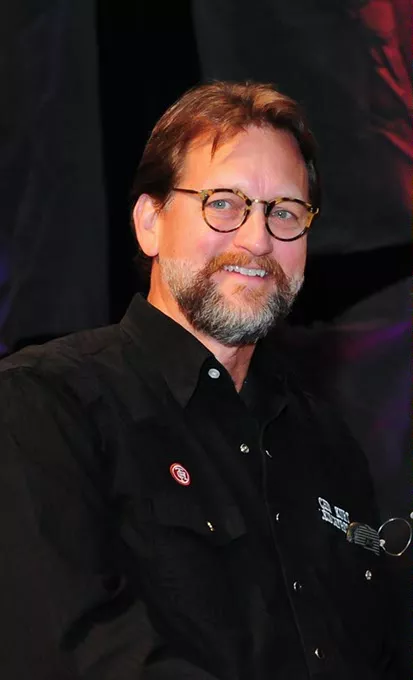 Shannon Cornman
Kurt Fleischfresser
Fleischfresser revamps Vast
You can look forward to some major changes at the restaurant at the top of the Devon Tower, 333 W. Sheridan Ave. Vast, the gorgeous space on the 49th floor with a bird's-eye view of the city, welcomes local rock star chef Kurt Fleischfresser as director.
"We're going to have a great restaurant with a unique feel, and it's going to be more fitting with Oklahoma. We're going to do more of a regional cuisine with people from our part of the country," he said.
The changes start immediately and will be completed gradually over several months.
Some of the immediate changes he has planned include a remodel of the bar to make it more user-friendly for staff and guests and changes to the private dining areas on the 50th floor. There will also be a new chef's table and menu changes that reflect Fleischfresser's core interest in local and accessible dining.
Fleischfresser brings his unique style to the helm of Vast with the support of executive chef Patrick Williams.
"I want everyone in OKC to grow with us, so I want them to come up and watch the changes," Fleischfresser said.
For more information, visit vastokc.com or call 702-7262.
Print: Ingrid's will soon take on a new N. May Ave. location