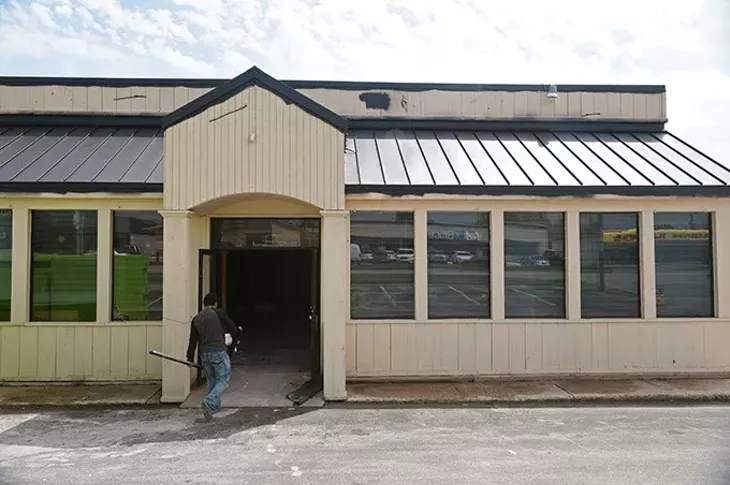 Meat matters
Extensive renovations are happening at 2920 NW 63rd St., formerly a Hunan Garden, to make way for The Meat Market Refectory, said co-owner and executive chef Steve Spitz.
The new restaurant, bar and market will be open for breakfast, lunch and dinner seven days a week.
"Breakfast and lunch will be very casual," Spitz said.
Dinners will be more upscale, featuring prime steaks, organic vegetables and European-style cocktails.
Spitz promises a host of traditional American favorites, including chicken- fried steak and Santa Fe pork with green chiles. Each morning, the restaurant will roast organic free-range chickens, whole bone-in turkey and bone-in hams.
"When people order a sandwich, they get meat carved off the bone, not pressed deli meat with a bunch of preservatives," he said.
All meats, as well as a house-made sausage with a recipe that dates back to Spitz's grandfather, will be available in the market.
The restaurant, which will have three private dining rooms and a coffee and juice bar, is scheduled to open Aug. 1.
Garett Fisbeck
Mt. Everest Cuisines in Edmond, Thursday, April 30, 2015.
Nepal fundraiser
Edmond restaurant Mt. Everest Cuisines, 1169 E. Second St., will hold a fundraiser to benefit victims of the April 25 Nepal earthquake, which killed more than 7,000 people.
Mt. Everest, a Nepalese and Indian restaurant, is planning a buffet meal from 11:30 a.m. to 9 p.m. on Sunday to raise money for Laxmi-Pratisthan, an aid organization dedicated to education, community development and healthcare needs in Nepal.
Manager and Nepal native Krishna Adhikari said the cause is dear to him. He emigrated to the U.S. in 2007.
The restaurant opened earlier this year and has drawn visitors from across the state and region seeking Nepalese cuisine.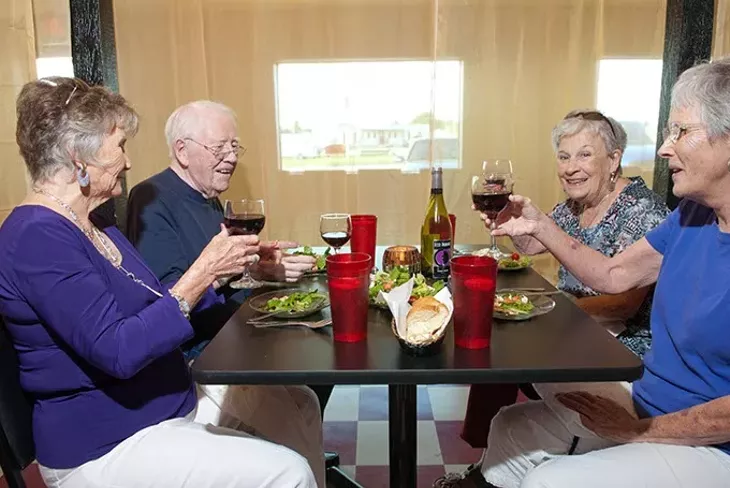 From left, Helen and Jim Fisher from Yukon, Betty Cluck and Marsha Fisher, at The Vine. mh
Vine cut
The Vine Italian Cafe, 10004 NE 23rd St., will close at the end of May, owner Chris Attanasi said.
The family-owned and run business was 10 years in the planning and stayed open for half a decade, but with other professional responsibilities demanding time (including a baby on the way), the mother-father-daughter team made the difficult decision to shut the doors.
Open only two hours a day for four days a week, The Vine already had a unique business model, but it worked for the owners and their loyal customers.
The restaurant's last night is May 30, the same as its opening date. Details of specials will be posted to the restaurant's Facebook page. The family is also open to seeing its "entrepreneurial dream" live on with others and invited interested parties to visit The Vine before it closes.